If you are looking for a holistic way to rejuvenate your body and mind, you might want to consider visiting one of the top ayurvedic retreats in India. Ayurveda is an ancient system of medicine that originated in India and is based on the principle of balancing the five elements: earth, water, fire, air and ether. Ayurveda believes that each person has a unique constitution or dosha, and that by following a personalized diet, lifestyle and treatment plan, one can achieve optimal health and well-being.
One of the best ways to experience ayurveda is to stay at a retreat that offers authentic and comprehensive services, such as consultations with qualified doctors, customized therapies, yoga and meditation sessions, organic meals and herbal medicines. There are many ayurvedic retreats in India, but here are some of the top ones that you can choose from:
Ananda in the Himalayas: Located in the foothills of the Himalayas, Ananda is a luxury spa resort that combines ayurveda with other wellness modalities, such as aromatherapy, reflexology and hydrotherapy. Ananda offers a range of packages that cater to different needs and goals, such as detoxification, weight management, stress relief and rejuvenation. You can also enjoy the scenic views of the mountains and the Ganges river from your spacious rooms or suites.
Kairali Ayurvedic Healing Village: Nestled in the lush greenery of Palakkad in Kerala, Kairali is a tranquil haven that offers a holistic approach to healing. Kairali has 30 villas that are designed according to the principles of vastu shastra (the Indian science of architecture) and are named after different zodiac signs. Each villa has a private garden and a herbal treatment room. Kairali also has a yoga pavilion, a meditation hall, an organic farm and a library.
Soukya International Holistic Health Centre: Situated in Bangalore, Soukya is a world-class facility that integrates ayurveda with other systems of medicine, such as homeopathy, naturopathy and acupuncture. Soukya has 25 cottages that are surrounded by 30 acres of organic gardens and orchards. Soukya offers a variety of programs that address various health issues, such as diabetes, hypertension, arthritis and depression. You can also indulge in recreational activities like swimming, cycling and birdwatching.
Devaaya Ayurveda and Nature Cure Centre: Located on the serene island of Divar in Goa, Devaaya is a peaceful oasis that offers a blend of ayurveda and nature cure. Devaaya has 60 rooms that are decorated with traditional Goan furniture and have balconies overlooking the fields or the river. Devaaya offers treatments for various ailments, such as skin disorders, digestive problems, respiratory diseases and joint pains. You can also enjoy cultural programs like music, dance and folk art.
Vana Malsi Estate: Set in the picturesque town of Dehradun in Uttarakhand, Vana Malsi Estate is a wellness retreat that offers a personalized and holistic experience. Vana Malsi Estate has 66 rooms and suites that are elegantly furnished and have balconies or terraces with views of the forest or the gardens. Vana Malsi Estate offers a range of therapies that are based on ayurveda, Tibetan healing, yoga and spa. You can also participate in workshops on topics like nutrition, mindfulness and art.
Ayurvedic retreats are a popular way to experience the ancient healing system of Ayurveda in India. Ayurveda is a holistic approach to wellness that balances the body, mind and spirit through diet, lifestyle, herbal remedies and therapies. In this blog post, we will explore some of the benefits and activities that you can expect in an ayurvedic retreat in India.
Benefits of Ayurvedic Retreats
One of the main benefits of ayurvedic retreats is that they offer a personalized and comprehensive assessment of your health and constitution. Based on your dosha (the unique combination of physical, mental and emotional characteristics that define you), you will receive a customized plan of treatments, diet and exercises that suit your needs and goals. Ayurvedic retreats also help you detoxify your body, boost your immunity, reduce stress, improve your sleep quality, enhance your beauty and rejuvenate your energy.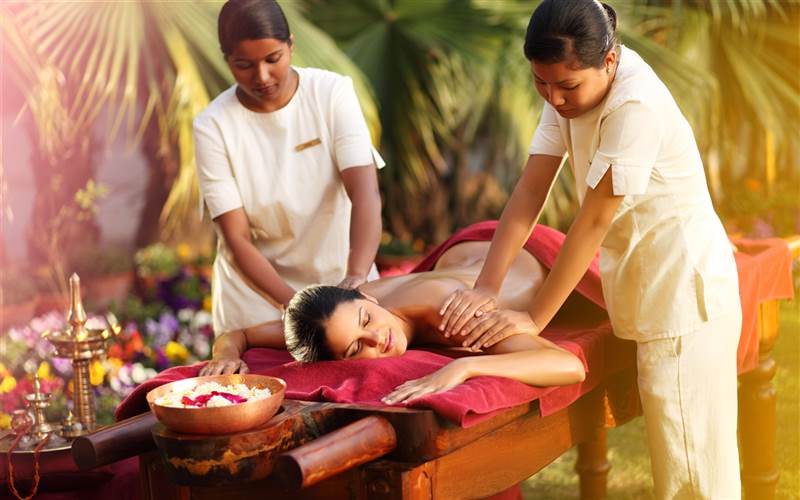 Immunity boosting and detox – The five conventional purificatory methods known as Panchakarma are part of the Ayurvedic detox process.
Self-care and relaxation.
Reducing Stress.
Anti-Aging.
Reduce Pain and Aches
Activities in Ayurvedic Retreats
Ayurvedic retreats offer a variety of activities that complement the treatments and therapies. Some of the common activities are: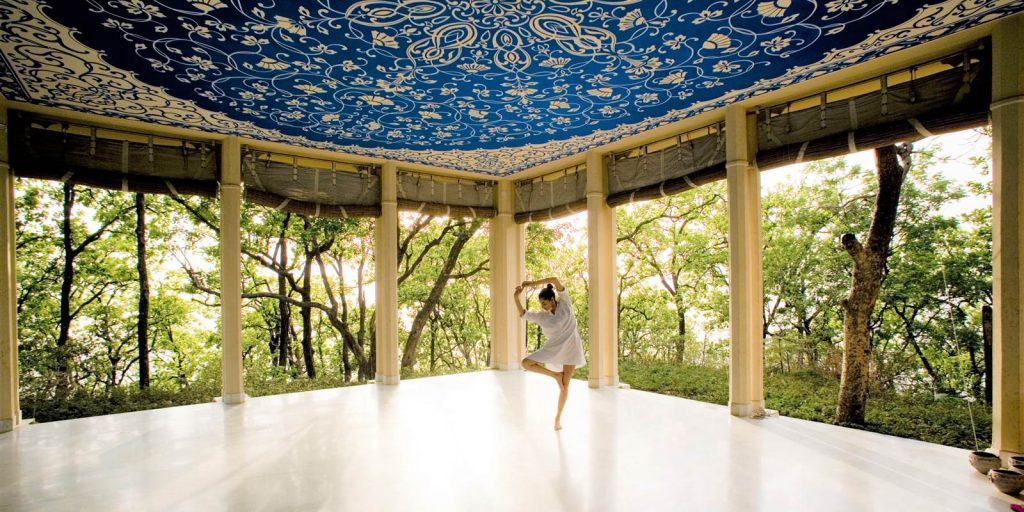 Yoga: Yoga is an integral part of ayurveda, as it helps you harmonize your body, mind and breath. Yoga classes in ayurvedic retreats are tailored to your dosha and level of experience. You can practice different styles of yoga, such as hatha, vinyasa, ashtanga or yin yoga, depending on your preference and mood.
Meditation: Meditation is another essential practice in ayurveda, as it helps you calm your mind, increase your awareness and connect with your inner self. Meditation sessions in ayurvedic retreats are guided by experienced teachers who will help you find the best technique for you. You can also enjoy the benefits of sound healing, mantra chanting or mindfulness meditation.
Cooking: Cooking is a fun and creative way to learn more about ayurvedic nutrition and cuisine. Cooking classes in ayurvedic retreats will teach you how to prepare delicious and healthy dishes using fresh and organic ingredients. You will also learn how to use spices, herbs and oils to balance your dosha and enhance the flavor and aroma of your food.
Nature: Nature is a source of healing and inspiration in ayurveda. Ayurvedic retreats are usually located in scenic and serene places, such as the Himalayas, the backwaters of Kerala or the beaches of Goa. You can enjoy the beauty and tranquility of nature by taking walks, hiking, cycling or swimming. You can also participate in outdoor activities such as rafting, kayaking or wildlife safari.
Book Top Ayurvedic Retreats in India