Luxury Cruise Package Tours
A City on the Sea – Experience the radiance of life amidst the sea
International Cruises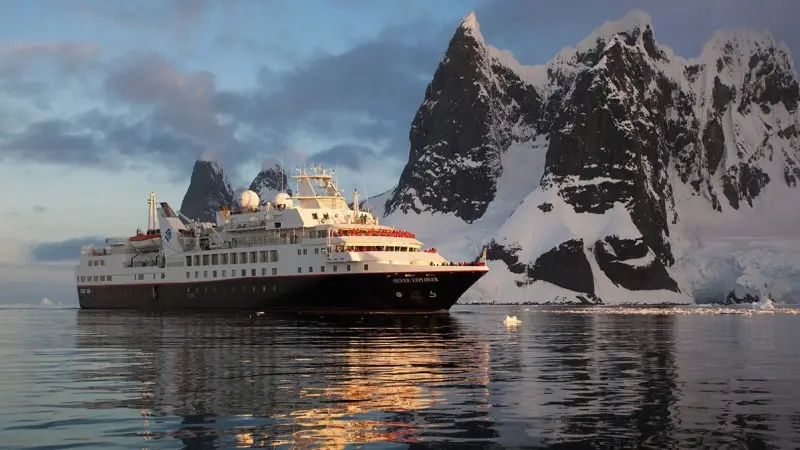 Are you looking for luxury international cruise packages? Browse a comprehensive cruise packages series with Holiday Moods Adventures India. Our exhaustive list includes cruise destinations covering Alaska, Eastern Mediterranean, Western Mediterranean, Baltic Sea, Arctic Circle in Europe, Caribbean & Bahama cruises in North America, Cuba and Mexico in Central America, Argentina and Chile cruises in South America, New Zealand, Tasmania & Australia, Japan, Korea and China and many worldwide destinations including the River expedition cruises on Amazon, Nile, and Mekong. Let us help you plan your cruise trip now, and enjoy the best prices, service. We offer all types of cruise holiday packages, whether a group or for a family, you can choose any package according to your needs and budget. These packages will meet all your needs, be it destination, accommodation, or food. All these cruise packages are available at cheap and affordable rates. The best advantage of a cruise trip is that it?s like a floating hotel which takes you to different destinations while avoiding many hassles like packing, unpacking, changing hotel rooms, and transportation. There is a huge range of international cruise packages or Island cruise packages, which have many fun and exciting packages. We are always with you counselling and advising on the best sailings for your cruise trip. You can book all these international cruise packages from any country like – Singapore, Maldives, Dubai, America, Australia, Europe, Alaska and Brazil etc.
Domestic Cruises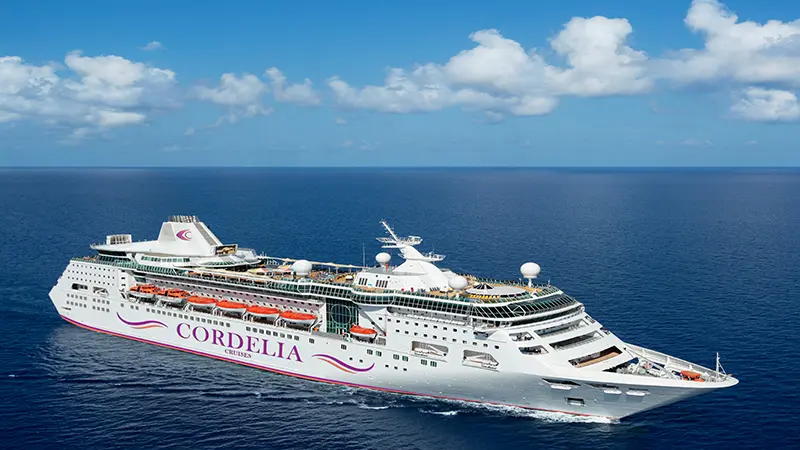 Cruises in India offer a dream come true holiday experience to the travellers through their curated travel packages on the azure blue ocean waters. The popular cruise liners are known to offer luxury no less than haven to tourists through their long list of offerings. Talking about the cruise packages from India, you can choose to sail through the ocean waters on various routes like Mumbai-Highseas-Goa-Mumbai, Mumbai-Diu-Mumbai, Chennai-Trincomalee- Chennai, Mumbai to Venice, Mumbai to Male, Mumbai to Athens, Kolkata to Bangladesh, Mumbai to Singapore and many more. All these cruises pass along the pristine konkan coast praising its picturesque beauties and rich marine life. The cruises offering tours to these locations are Cordelia cruise liner, which is very much popular among the tourists for its luxury stays and activities, Oberoi Motor Vessel Vrinda Cruise, which is known for its enriching cultural performances and night transnational performances, an M.V Mahabaahu Cruise, which is known for its tribal villages and serene monasteries tours. These cruises offer some of the best amenities for a memorable stay like spa, casino, jacuzzi, even a movie theater, Skydiving simulators and an observational pod, vertigo water slide, thrilling water coaster, and much more.
Looking for cruise packages? Book cruise holiday and packages with HolidayMonk and get the best deals on Star CruiseVirgo, Europe cruise packages and more. Planning to go on a unique holiday? Try out one of the cruise holidays by HolidayMonk. Choose from destinations across the world such as Maldives, Egypt, Singapore and many others. The travel company offers two types of cruise holiday packages: personalized and group packages. You can select the one that suits your vacationing spirit. An itinerary list is provided where you can check the places that will be covered during the cruise in a sequential manner. HolidayMonk lists out the inclusions of the cruise holidays in an organized manner ranging from accommodation, meals, flight details, visas, insurance, and other details. Besides, you can also check the exclusions from the package. A cruise is one of the best methods to discover a new destination in the most comfortable and unhurried manner possible. The amenities and service provided on a cruise will make you feel like a royal guest. The sights are breath-taking, and the wind, which blows gently, will drive you insane. Various sorts of cruises are available around the world, depending on the demands of the passengers. If you wish to get a brief idea about the cruise holiday packages, you can contact us directly. Fill in the required details which include the departure city, traveller details, number of rooms required, date of travel, e-mail address and contact number.
Because the amazing destinations mentioned above below are in different areas, the optimal time to visit may appear to be different. However, all cruises are generally more enjoyable to visit during the spring season.
Based on the information provided by you, the price of your package will be calculated and provided to you. You can book various cruise holidays through HolidayMonk at your conveniences like Jalesh Cruise, Genting Dream Cruise or Nile Cruise. When opting for cruise holidays, you don't have to worry about any other travel requirements. The renowned travel company provides several other services to cater to your needs such as currency converter, money transfer online, forex (forex cards and currency notes), travel insurance, and other holiday packages. So when are you planning your cruise holiday?