The Silicon Valley of India houses more than just MNCs and start-ups. It's a staycation dream, and we have rounded up 10 hotels in Bengaluru that redefine urban luxury.
The Oberoi Bengaluru

Serving the global traveller the best of work and leisure.


Bengaluru may be the technology hub of the country but it is also the 'Garden City', striking a balance between skyscrapers and verdant green gardens. The Oberoi Bengaluru imbibes the same balance, starting from its very structure, down to the last inch of detailing. The property offers rooms and suites with garden views that enchant and captivate you, despite the commercial rush. If you manage to break the trance and leave your room, you will find gourmet breakfast, awardwinning Thai cuisine, and an all-day lounge and bar with an open patio for al fresco dining waiting for you. At The Oberoi Spa, have an other-worldly experience as the therapists treat you to exclusively designed treatments, which encompass aromatherapy, Eastern, Western, and the signature Oberoi massages. The treatments will untangle the knots of your mind, body, and soul. The Oberoi Bengaluru also arranges tours, cultural shows, and parties to engage its guests in exceptional experiences, just how trips to Bengaluru should be like.
Taj West End, Bengaluru

Experience the colonial hangover in a couple-friendly environment.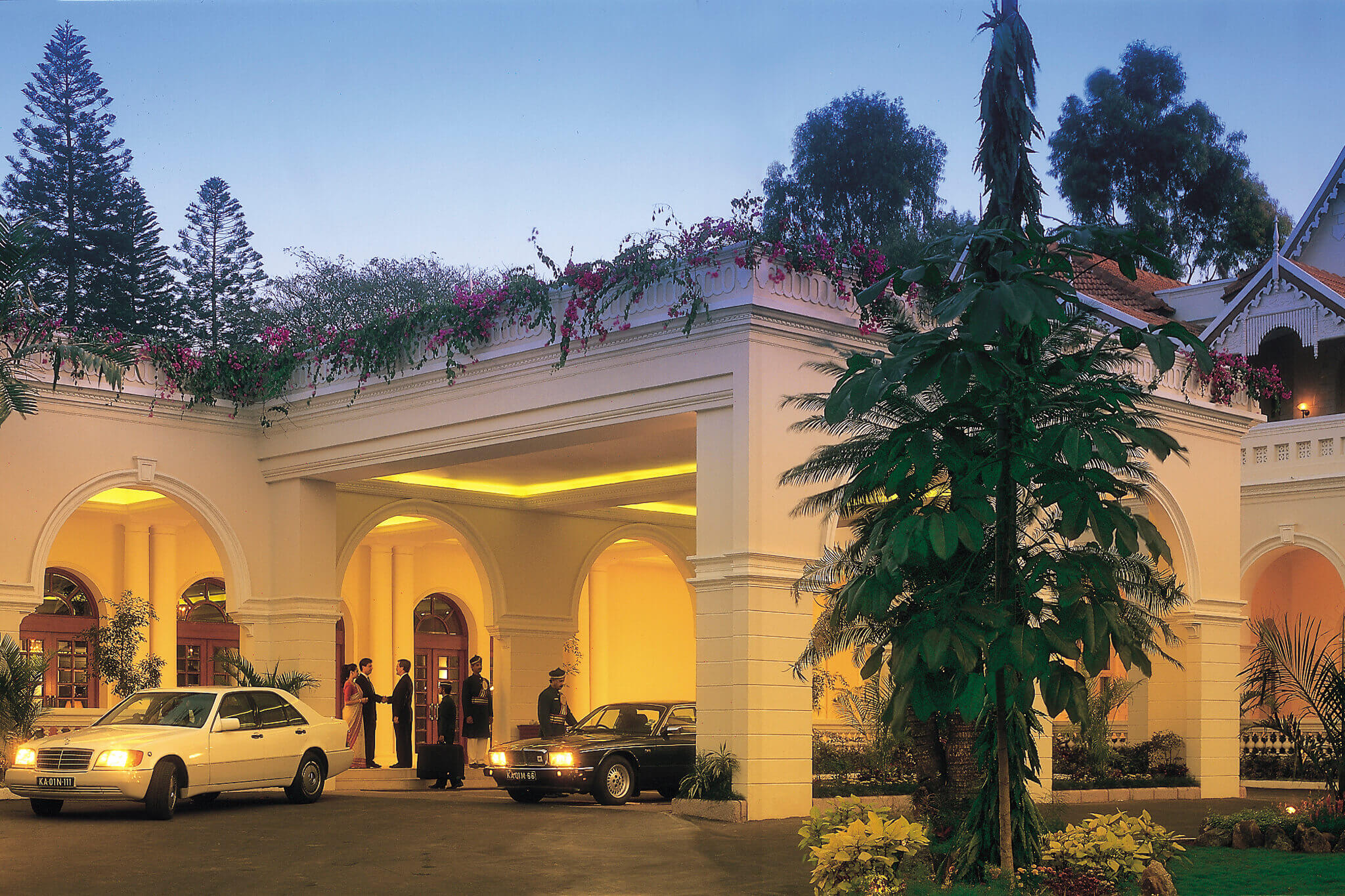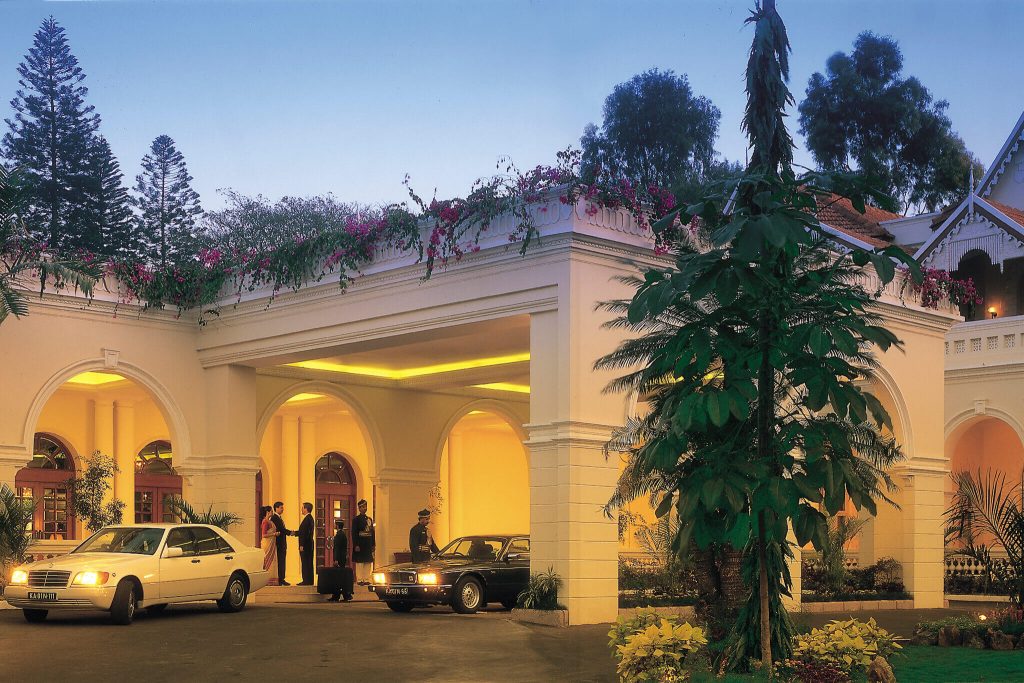 From a modest 10-room inn built in 1887 to being the stakeholder in upholding Bengaluru's quiet charm and spellbinding architecture, Taj West End, Bengaluru has charted its way to winning the coveted National Tourism Award for the best five-star luxury hotel in the country. Nestled amidst sprawling flora and boasting an illustrious heritage, this hotel offers rooms with private verandahs opening up to the endless greens of perfectly manicured gardens. Be it in-room dining or award-winning fine-dining restaurants and bars, their gastronomic prowess is a conversation starter. The Jiva Grande Spa lives up to the expectation with its immersive Ayurvedic Indian therapies as wel I as the yoga and meditation sessions.
The Leela Palace, Bengaluru

The perfect blend of regal and urban.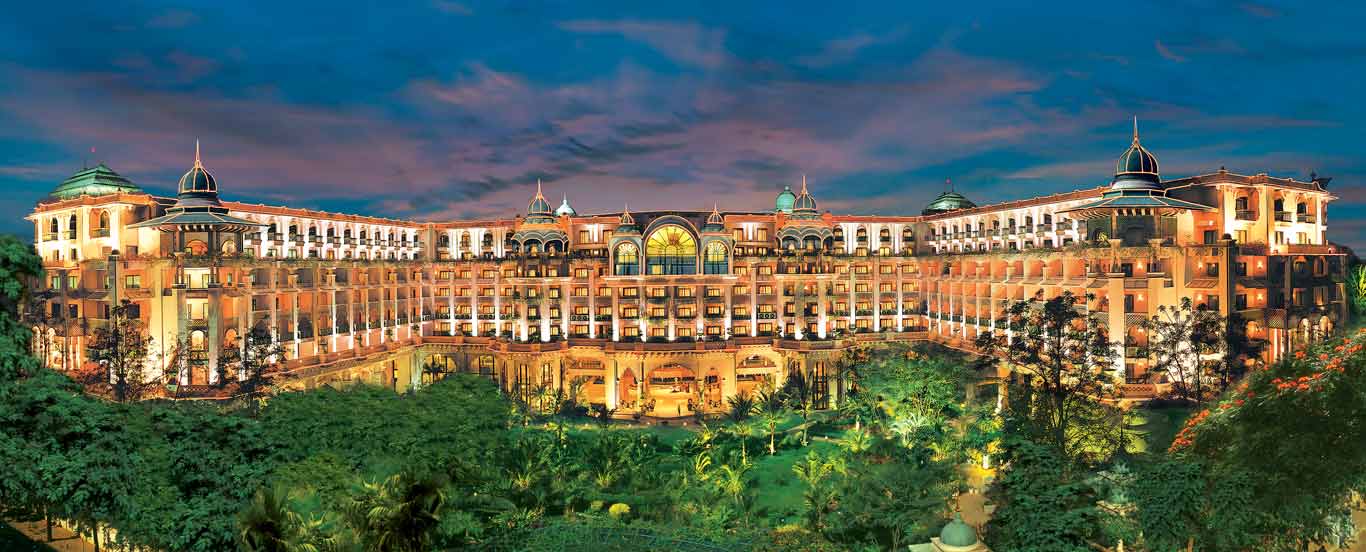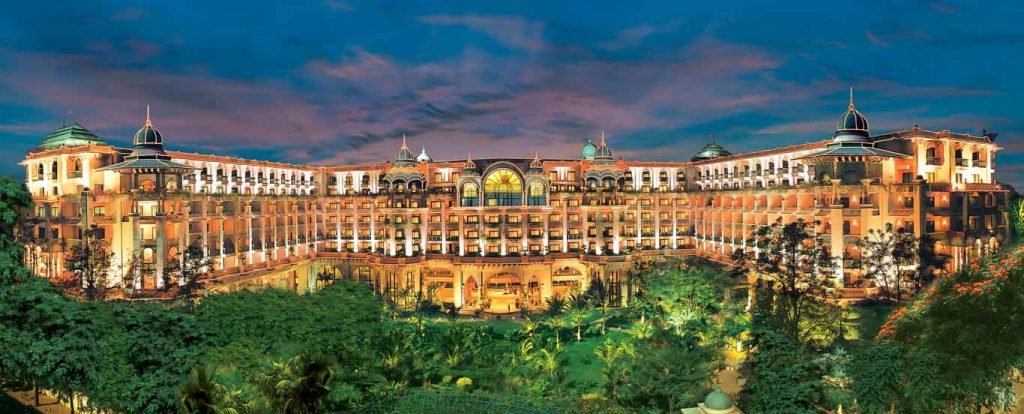 Awarded for being one of the 'Top 10 City Hotels in Asia' by Travel + Leisure USA's Readers Award Survey 2019, The Leela Palace Bengaluru holds the sole claim to bringing opulence in a palatial setting to the heart of the IT hub of India. One look at this 'modern palace hotel' is enough to convey why it is the only one of its kind in the city. Catering as seamlessly to business travellers as to holidaying families, The Leela Palace Bengaluru has cracked the equation of curating a regal experience for its guests. The dining options at the hotel offer more of a gastronomic tour than just delectable meals. From authentic Egyptian desserts to succulent gulab jamuns nothing is off reach here. The hotel spa promises a holistic experience, which includes their signature uniquely designed massages-an amalgamation of European, Eastern, and Ayurvedic philosophies.
Sheraton Grand Bengaluru Whitefield Hotel & Convention Center

Houses the city's largest conference and convention centre for the business traveller.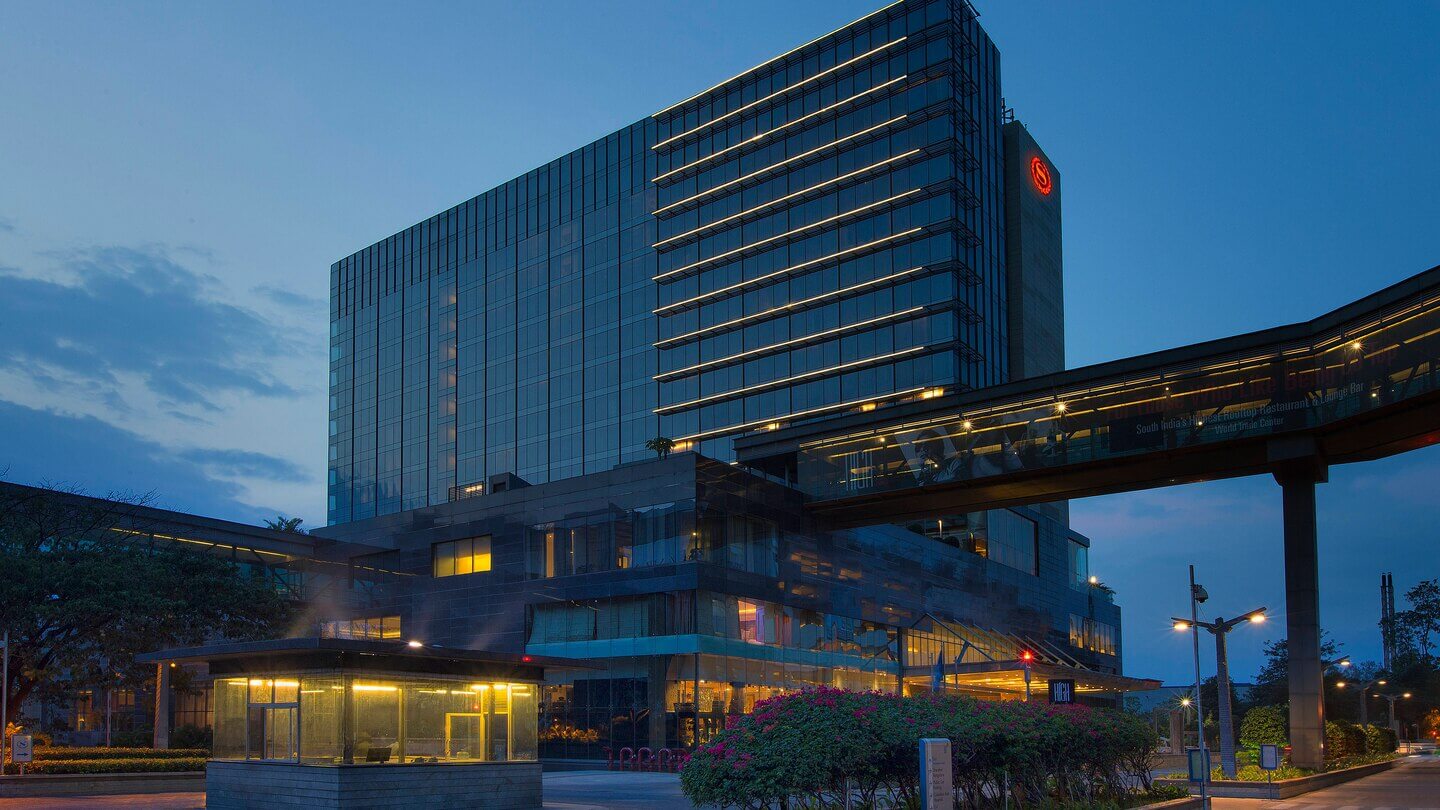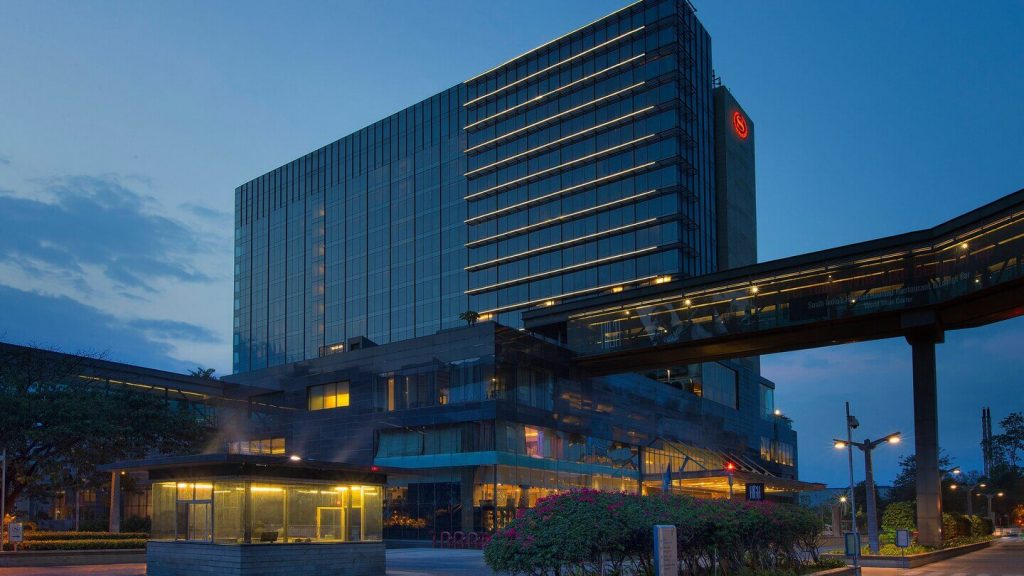 Sheraton Grand Bengaluru Whitefield Hotel & Convention Center is one of the finest business travel destinations in Bengaluru, a confluence of hospitality, ease, and modern design. Located in Whitefield, the hotel is as close to major corporations as it is to Bangalore Palace, the city's lush gardens, and temples. Each of the five stars on Sheraton Grand's cap never fall short for the uncompromisingly opulent stay they arrange for every guest. With rooms offering sweeping views of the city or the pool, it's easy to start the day on a high note. While more than 61,000 square feet of contemporary function spaces facilitate the largest of meetings and conferences, the Shine Spa for Sheraton offers curated massages, treatments, body wraps, and facials. Try one of their five dining destinations and be transported to foodie's heaven.
JW Marriott Hotel Bengaluru

Just a stones throw away from major landmarks.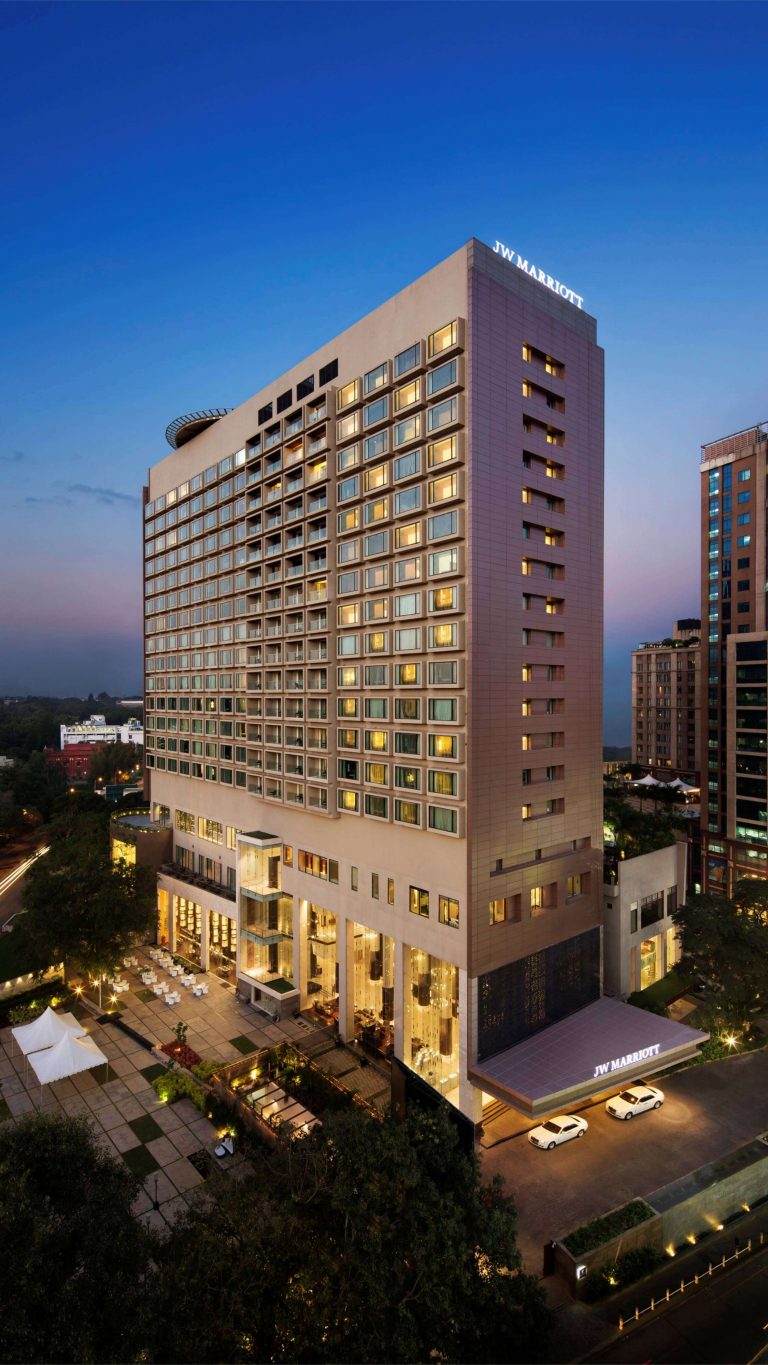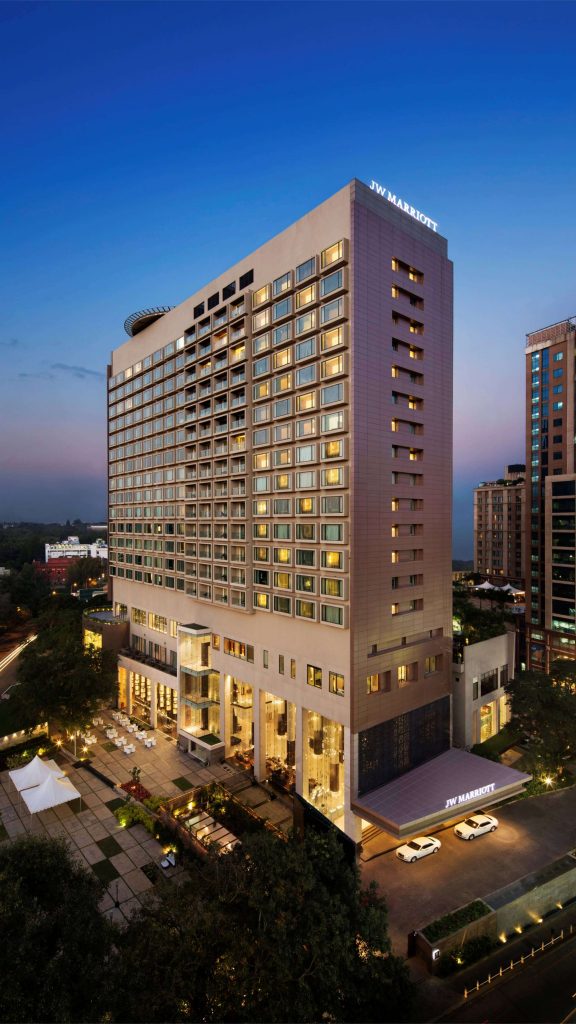 When it comes to convenience, luxury and comfort, JW Marriott Hotel Bengaluru aces the game and how! With the Cubbon Park at stone's throw away, and UB City, Koramangala, and MG Road a mere few minutes, exploring Bengaluru from the hotel seems like the only logical plan when in the city. There are 10 different categories of rooms to choose from, and while some have a private balcony, others provide access to the pool. Tapas, Indian, Italian, and modern Indian are only a few of he many cuisines available at the five dining destinations here. Unwind by the pool, or get pampered at the Spa by JW for an all-round experience that stays with you longer than your stay here.
Conrad Hotel, Bengaluru

Wake up to unparalleled views of the Ulsoor Lake.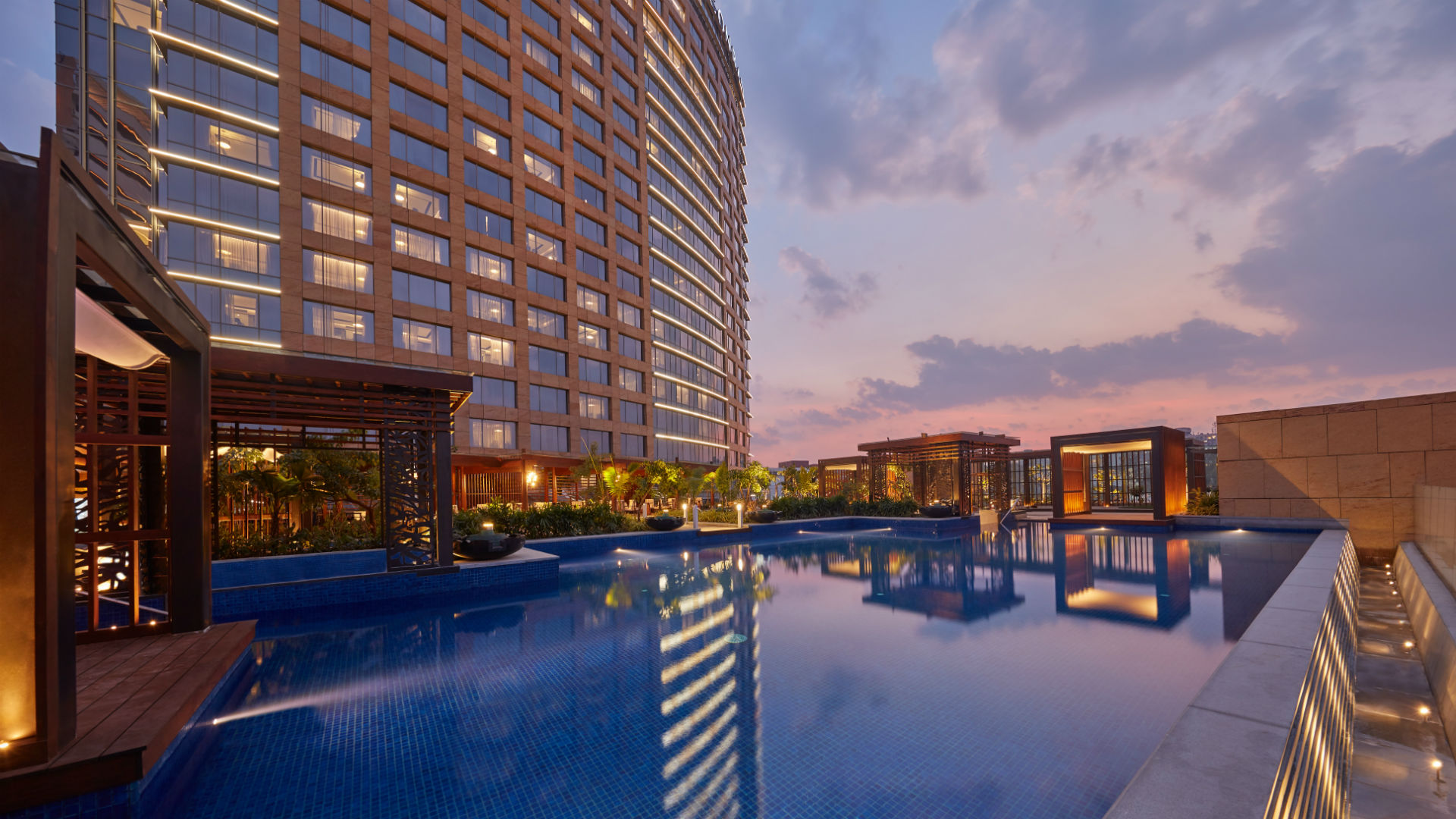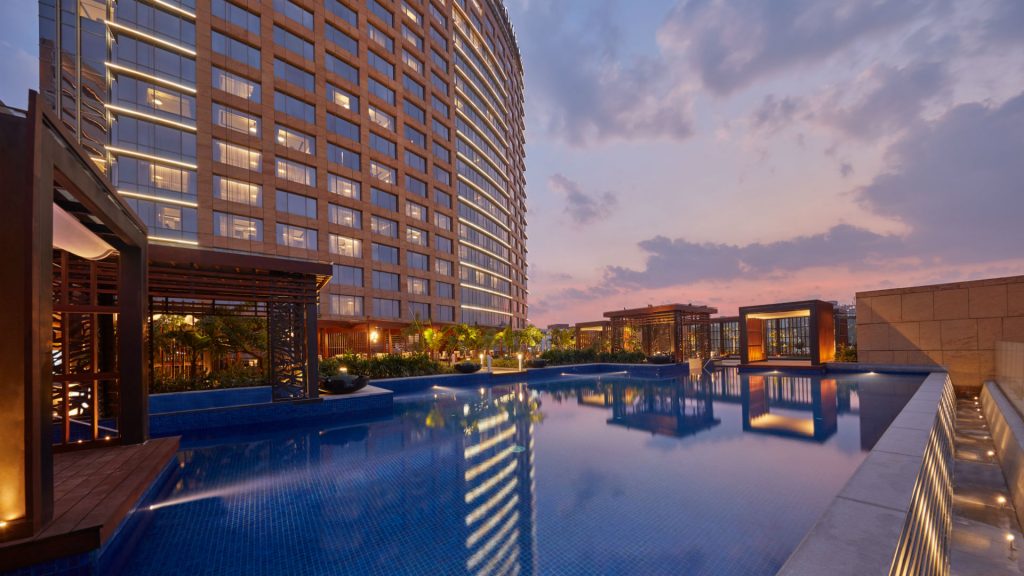 A veritable intersection of old-world charm and coming-of-age architecture, Conrad Bengaluru's spectacular views of the Ulsoor Lake from every room ensure a memorable stay. Situated in a prime location of the city, it stands 24-storey tall amidst the Central Business District. Lauded for extending bespoke experience to the guests, the hotel's allencompassing sensory indulgence is heightened by the chefs of the five restaurants that whip up a storm of local and global cuisines. Hailed as one of the best culinary destinations in Bengaluru, the hotel means serious business when it comes to engaging its guests in a palatable journey. Indulge in some TLC at their temperature-controlled infinity pool, or head to the Conrad Spa, known for its rejuvenating therapies. Wake up to a beautiful sunrise, in one of their 285 rooms and suites, which are bathed in natural light. The modern embellishments against the backdrop of a traditional setting makes the property an ideal choice for both business and holiday.
ITC Gardenia

The ultimate wellness retreat and the last word on responsible luxury.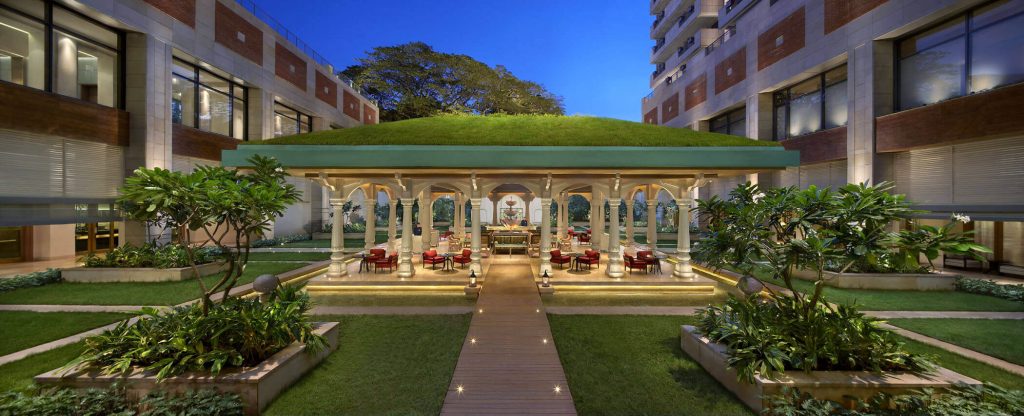 ITC Gardenia gazes at the century-old Bangalore Club from its 292 luxury rooms and suites, which are a metaphor for the hotel's constant efforts to reflect the city's past and its contemporary reality. Located in one the city's most elite neighborhoods, holistic luxury is more than just a term at ITC Gardenia. The Peacock Suite in ITC Gardenia, the largest Presidential suite among business hotels in India, is incomparable. Spacious and lavish, with natural light seeping in from the door-to-ceiling windows, this suite's attention to even the minute details is impressive. At ITC Gardenia, it's hard not to be swayed by the exceptional repertoire of both international and Indian cuisines at the five award-winning dining destinations. The wellness centre with as many as 33 special treatments, the tranquil swimming pool, and the well-equipped fitness centre, speak volumes about the hotel's over-arching goal of wellness.
The Ritz-Carlton, Bangalore

Merging the best of client meetings and indulgent spa therapies.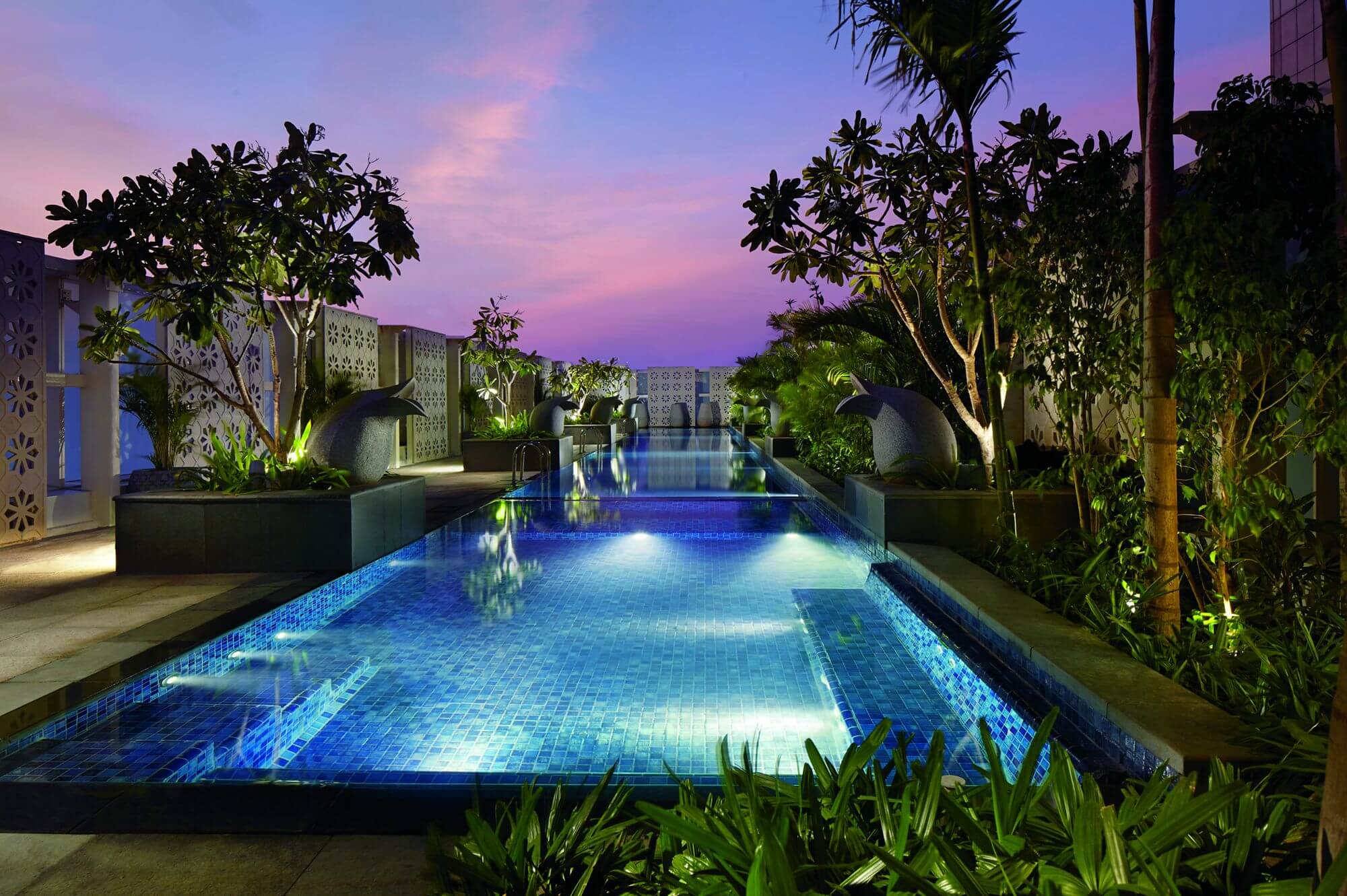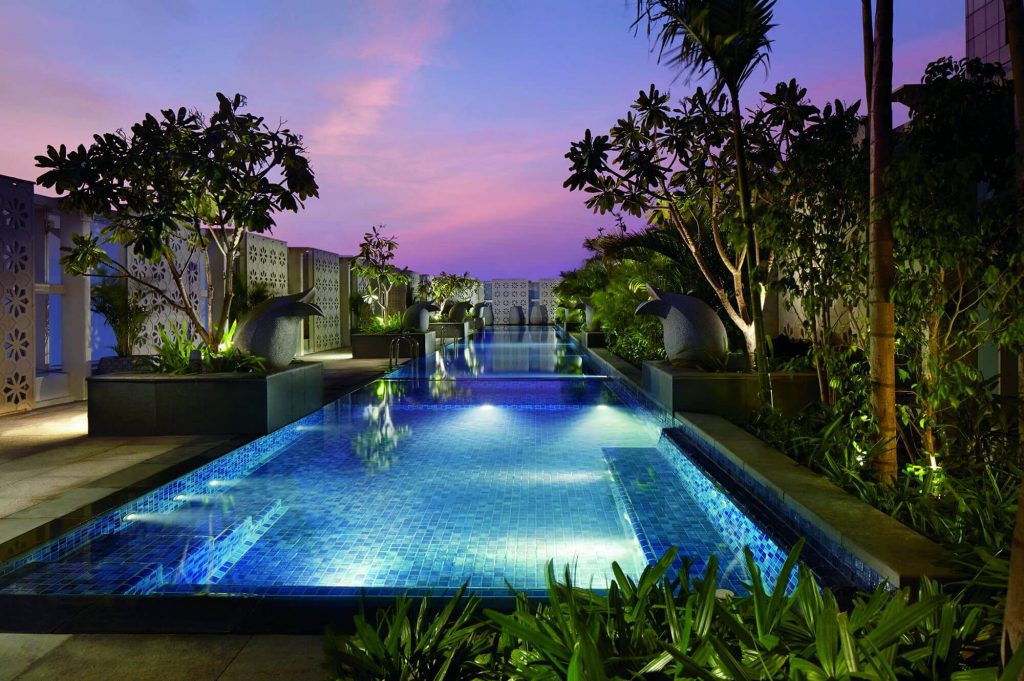 Luxury hotels are all about curating that boutique experience for its guests and along the way, carving a niche for themselves. The Ritz-carlton, Bangalore, located downtown. is where business travellers from all over tl1e world head to. as I Is the only address 1n town. which is as adept at organizing professional client meetings as it is at planning weddings. Besides housing the city's highest rooftop bar and a once floor spa, every room at Ritz Carlton is a thoughtful juxtaposition of the best of global and local aesthetics. While it isn't easy o compete with the standalone restaurants, bistros, cafes and bars of Bengaluru, Ritz Carlton, Bangalore makes an indelible mar with as many as eight dining options. including The Pool Bar, The Ritz Carlton Spa, spread over 17.000 square feet, brings he best of India through its therapeutic treatments.
Four Seasons Hotel Bengaluru

Your search for global cuisine ends here.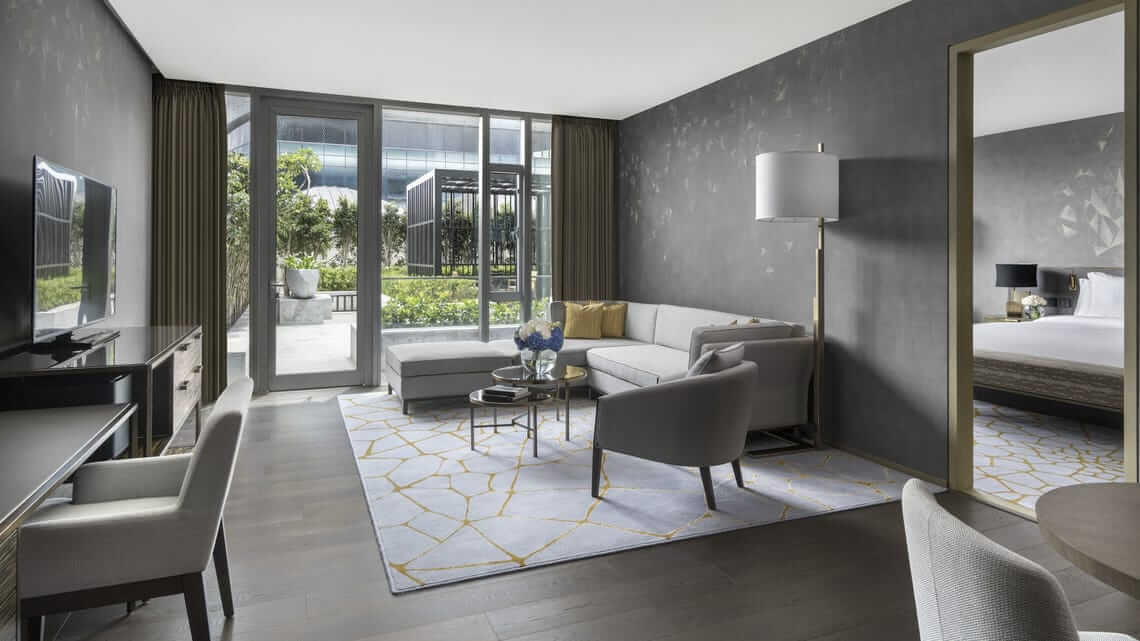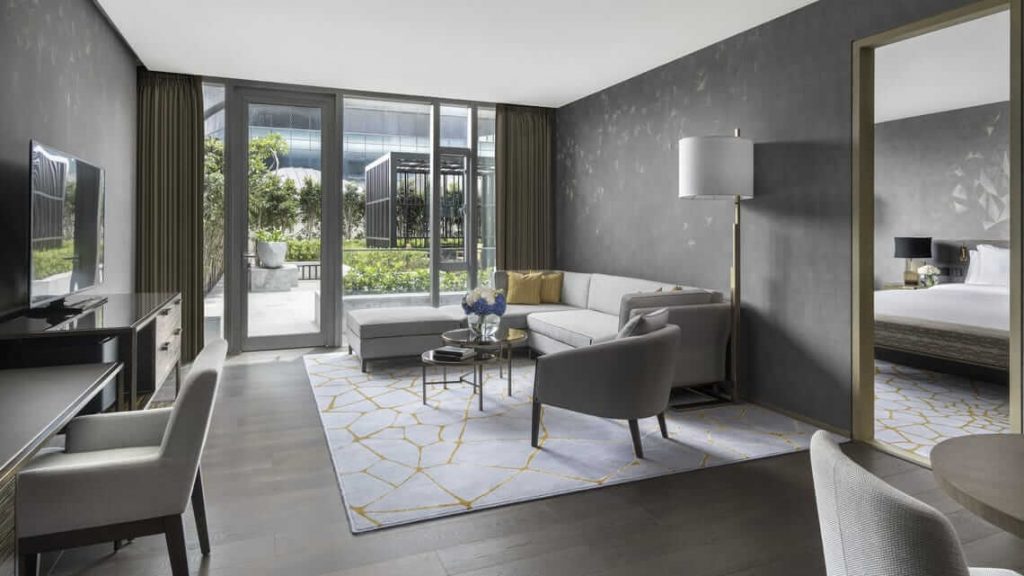 Bengaluru is known for its dynamic, urban, and cosmopolitan spirit that is hard to imitate. Four Seasons Hotel Bengaluru, towering over the city at Embassy ONE, attempts to recreate that spirit in its impeccably detailed oasis of tranquillity, subtlety, and a calm magnificence. Connect with the city's pulse as you relish every second of your stay at Four Seasons Hotel Bengaluru. Naturally lit rooms overlooking the city are designed such that each lays out every convenience at your finger tips while also taking care of your aesthetic sensibilities. Sip a mocktail at their outdoor deck by the pool or Copitas, their destination bar. Dress up and head for a delicious dinner at the Asian Brasserie or Far & East restaurant. If socializing is not your jam, order the most tempting breakfast in bed. Four Seasons Bengaluru's Infuse Spa promises to be an urban sanctuary and the perfect recipe to relax and rejuvenate. From the hotel's vibrant restaurants and lounges to its serene gardens, this is where the city comes to connect and be inspired.
Hilton Bangalore Embassy GolfLinks

Tailor-made for business travellers, with easy access to the airport and restaurants.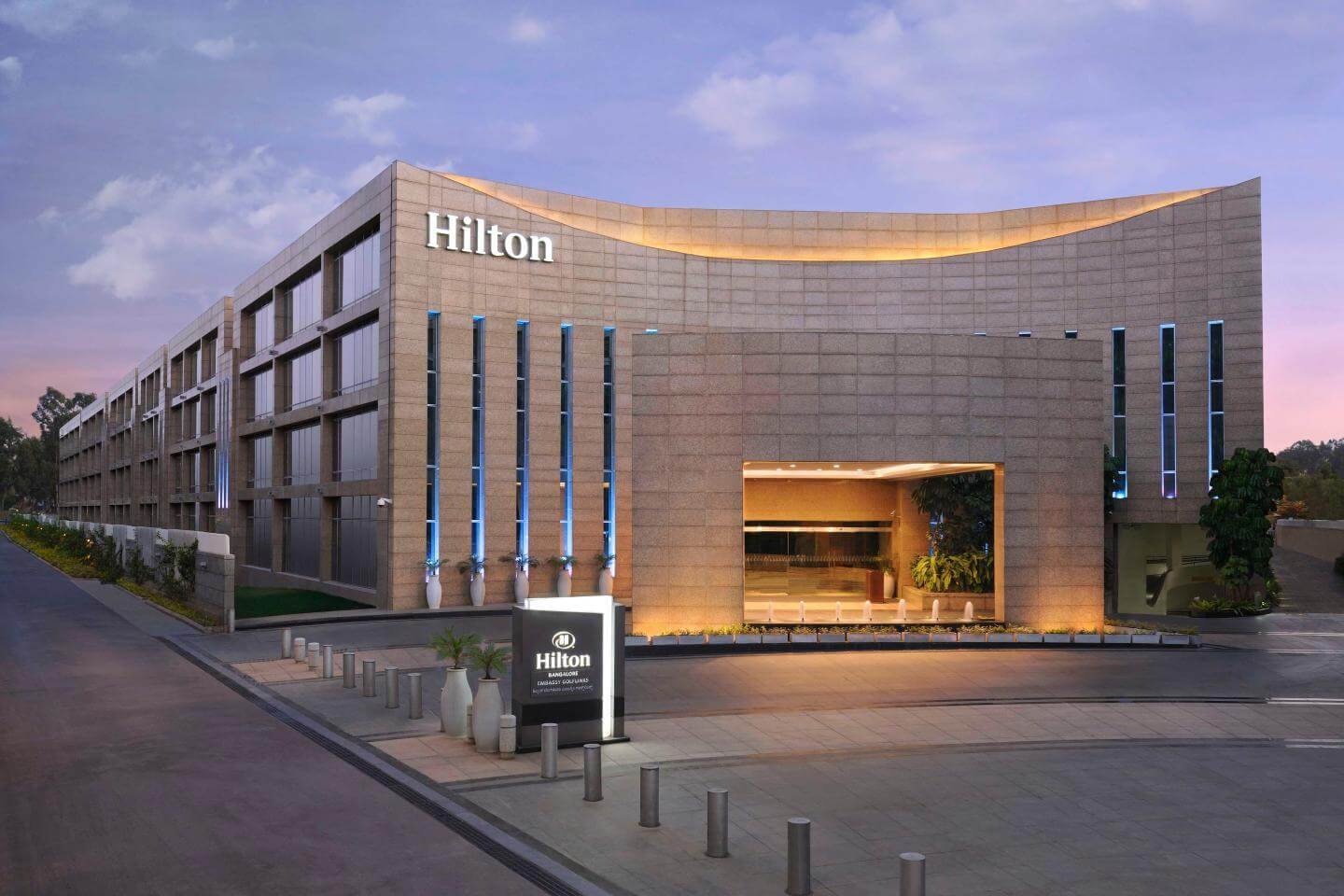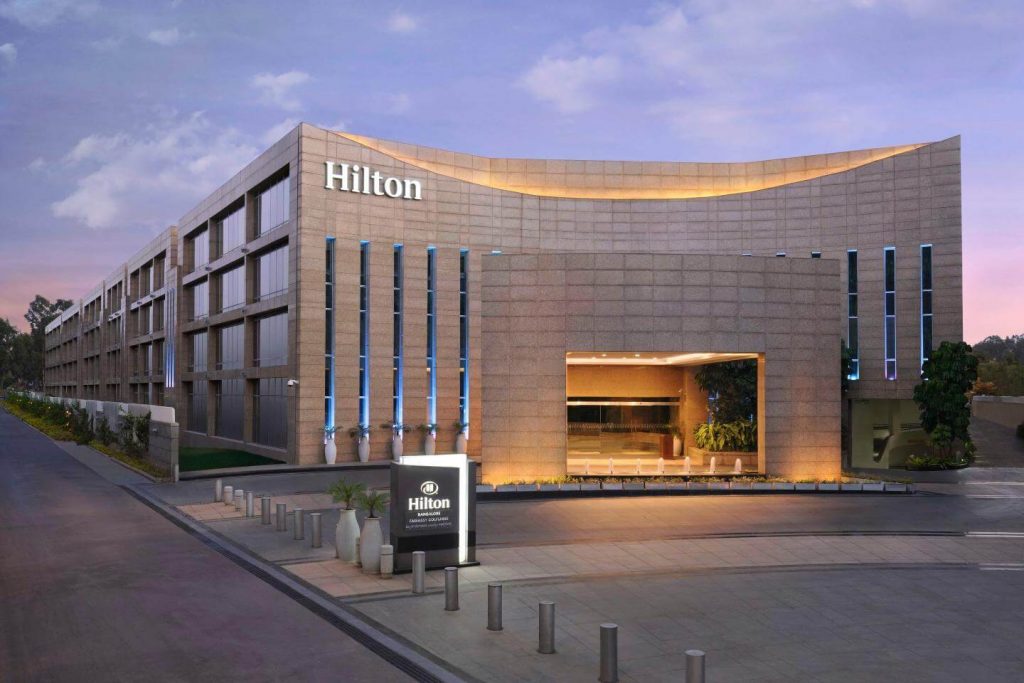 Hilton Bangalore Embassy GolfLinks is located not only at the confluence of two of the city's most thriving neighborhoods of Koramangala and Indira Nagar, but also of fitness and leisure, fine dining and luxury living, wellness and experiential activities. Their spacious pool or golf-course facing rooms equipped with a kitchenette and a 24-hour room service, act as one of the best working spaces for business travellers. The temperature-controlled courtyard swimming pool is part of the contemporary
living structure at the Hilton hotel. State-of-art meeting and conference rooms with high end technology, to one of the snazziest bars in town where you can clink your glasses of whiskies, wines, and cocktails, Hilton Bangalore Embassy GolfLinks is what we like to call 'straight-forward luxury'. All four of their dining venues are dedicated to a unique gastronomic affair to keep your taste buds tantalized throughout your stay.