Nature and Adventure lovers can now summon themselves in the Mandsaur District to embrace Asia's first floating festival and explore the unique Gandhi Sagar Wildlife Sanctuary.
Madhya Pradesh; The 'Heart of Incredible India' is a state of immense untapped tourism potential. The Gandhi Sagar Dam is one of the four major dams that have been built around the famous Chambal River, which passes through one of the most undiscovered wildlife sanctuaries of Central India, the Gandhi Sagar Wildlife Sanctuary. In addition to that, the Gandhi Sagar Dam also hosts the newly emerged, and Asia's first floating festival, the Gandhi Sagar Floating Festival.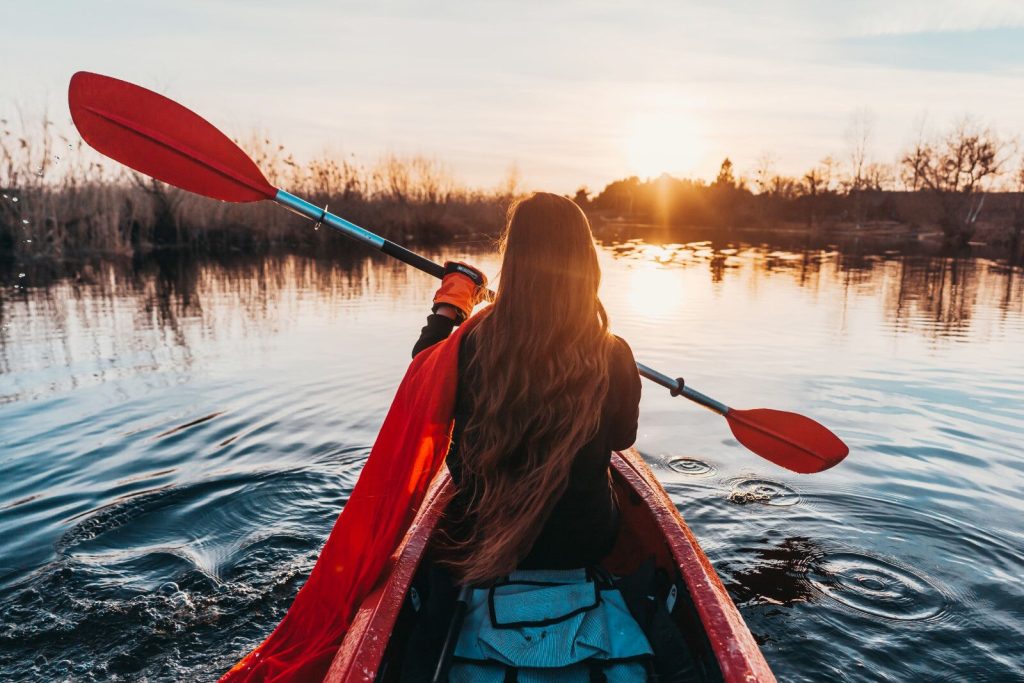 Gandhi Sagar Floating Festival
For the lovers of adventure, Madhya Pradesh Tourism Board has introduced Asia's first ever floating festival in Mandsaur. A unique and first of its kind floating festival, which will have land, air and water-based adventure activities.
The floating festival is a great opportunity for nature lovers and adventurers, allowing them to get away from all the noise of cities. The festival includes a floating stage, floating market, boat spa, boat safari and live music. Apart from these, many exciting adventure activities are organized alongside the Gandhi Sagar reservoir.
This festival was organized for five days from 1 Feb to 5 Feb this year
The tent city for tourists will continue till 30 April 2023
Adventure activities will continue till 30 July 2023
Gandhi Sagar Wildlife Sanctuary
Gandhi Sagar has a wildlife sanctuary situated on the northern boundary of Mandsaur and Neemuch in Madhya Pradesh. The wildlife sanctuary is spread over an area of more than 300 square kilometres adjoining Rajasthan. The Chambal River passes through the sanctuary dividing it into two parts; The western part, which is in the Neemuch district and eastern part is in the Mandsaur district.
The sanctuary is open to visit throughout the year except monsoon months, and offers a varied terrain of wooded hills – the forest being dry, mixed and deciduous and flat grasslands around Gandhi Sagar Dam submergence, it offers abundant opportunities of sighting a variety of wildlife. The range of tree species found in the sanctuary are Salai, Kardhai, Dhawda, Tendu, Khair and Palash.
The predominant species of animals which inhabit the sanctuary are the deer, of which the most easily sighted are the Chinkara or Indian Gazelle, Nilgai and Sambar. In addition, the Indian Leopard, Langur, Indian Wild Dog, Peacock, Otter, and Mugger Crocodile are omni present in the forests of central India.
Places of Interest
Gandhi Sagar has many places of historical, archaeological and religious importance including Chaurasigarh, Chaturbhujnath temple, Bhadkaji rock paintings, Narsinghjhar, Hinglajgarh Fort and Taxakeshwar temple.
Chaturbhujnath temple, which is dedicated to Lord Vishnu, is situated around 8 km from Gandhi Sagar Dam site.
Hinglajgarh or Hinglaj Fort is an ancient fort situated near Navali village of Bhanpura tehsil in the Mandsaur district in Madhya Pradesh. It is a symbol of Paramara period and it was established in the 18th century AD.
Taxakeshwar temple or Takhaji is a place of significant religious and historical importance in Mandsaur.
Bhanpura Museum is located in Bhanpura, about 30 km from Gandhi Sagar Dam and around 120 kms from Mandsaur in north-east direction. The museum depicts the popular art forms of Mandsaur.
Dharmrajeshwar is an ancient Buddhist and Hindu cave temple site of Mandsaur which was established in the 4th-5th Century. Dharmrajeshwar Temple signifies brilliant example of Indian rock-cut architecture.
Connectivity
Roadways: Regular buses run to Mandsaur from all the major cities, including Neemuch, Ratlam, Ujain, Indore and Bhopal.
Railways: One can reach Mandsaur very easily as the town has a railway station (Ajmer-Ratlam line and Bhawani Mandi) States like Uttarakhand, Rajasthan and Gujrat are also very well connected by train.
Airways: The nearest airports to Mandsaur are in Indore and Udaipur.