The heart of incredible India Madhya Pradesh is a state where people of various castes and religious are nestled and this is what makes it a state with multi-dimensional culture and tradition. The specialty of Madhya Pradesh is its different colourful tribes which is the addon to the lively cultural collage of the state.
No matter, where and when you are traveling to the heart of the country, one Will always witness a festival or event to have a kaleidoscopic glimpse of the cultural heritage of Madhya Pradesh. The musical and art ancestry of Madhya Pradesh is nurtured all over the state in the forms of classical, folk and tribal music, which depicts the way of living and culture of Madhya Pradesh. The vivacious colours, matchless attires, and harmonious music make it all eye-catching. Throughout the year, different events, festivals and fairs are celebrated in the state. Here are a few important events and festivals that attract tourists from across the world to witness the Indian culture in the heart of the country.
Khajuraho Dance Festival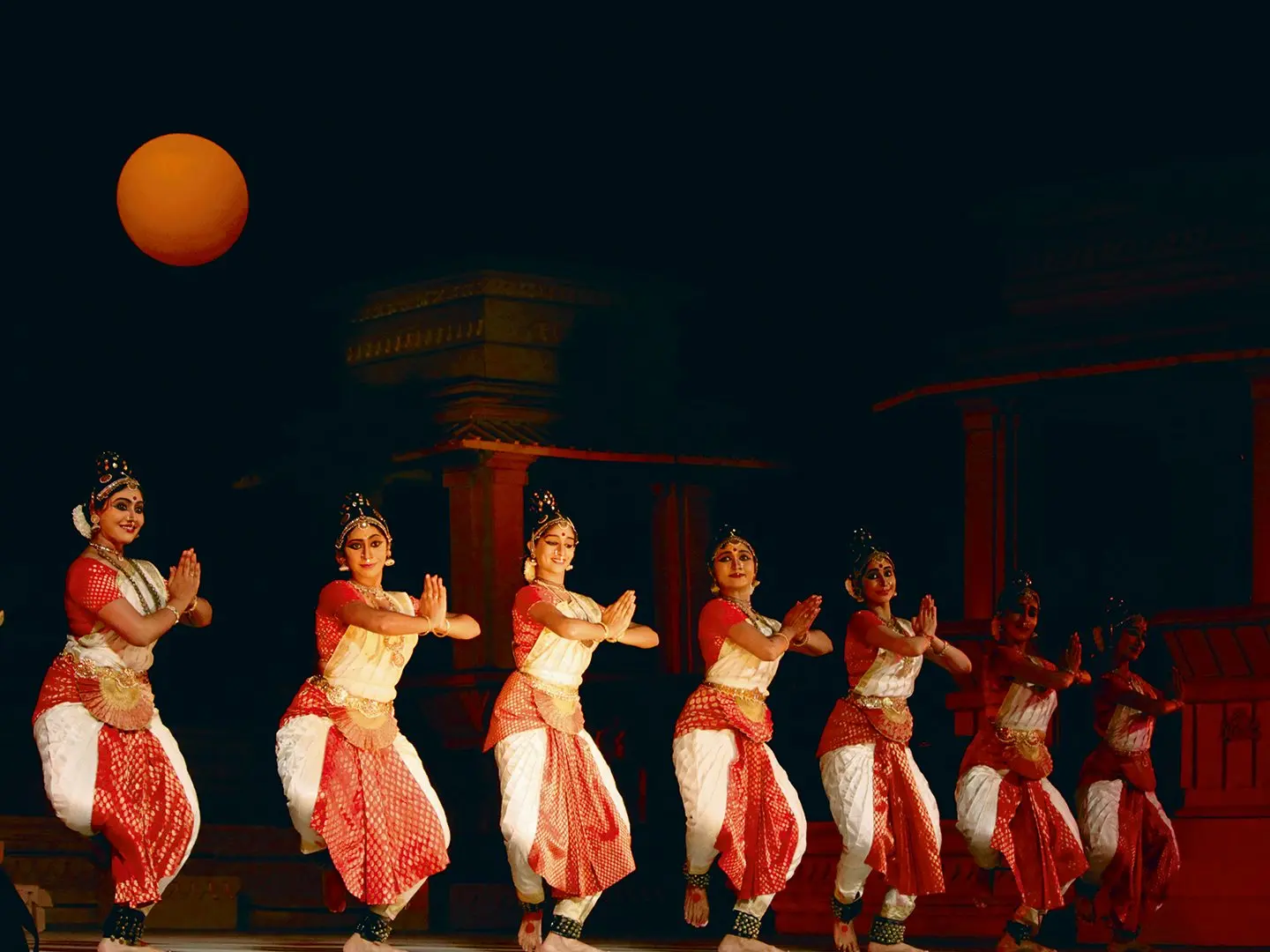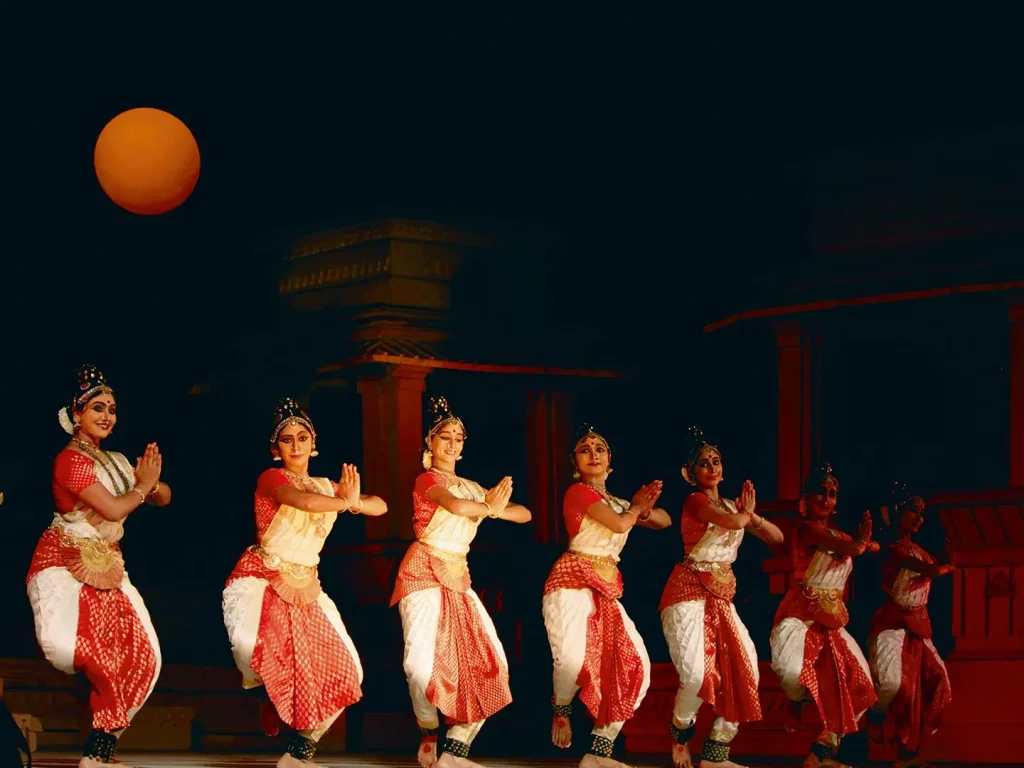 Every year in February, tourists witness Khajuraho Dance Festival at UNESCO world heritage site Khajuraho. This grand cultural show is a stunning combination of art and architecture. One gets to experience a Wonderful opus of enthralling classical dance performances by renowned artists coming from different cities and town in India. One can witness the magnificent display of many art forms like Kathak, Bharatanatyam, Odissi, Kuchipudi, Manipuri and Kathakali. Khajuraho dance festival is not only a festival of dances; it has been transformed into a wholesome festival of dance, literature, fine arts and everything. Tourists enjoy activities like heritage walk, nature visits, e-cycle tour, soft adventure sports etc.
Place: Khajuraho
Month: February
Jal Mahotsav – Hanuwantiya
Situated on the banks of Indira Sagar Dam in Madhya Pradesh, Hanumantiya Tapu (Hanuwantiya Island) is one of the most popular tourist destinations in Khandwa district. A number of tourists enjoy an array of adventure activities during the Jal Mahotsav. A beautiful tent city is also developed during the festival where tourists spend their time and participate in different activities, along with enjoying delicious cuisines and beautiful art works. So many activities are conducted for tourists like yoga camp, bullock cart, volley ball, tug of war, cycling, kite flying, adventure zone, kids entertainment zone, campfire, wind surfing, parasailing, water skiing, jet skiing, banana ride, water zorbing, motor boat, cruise boat, hot air ballooning, parasailing, para motoring, star gazing, bird watching, treasure hunt, trekking and night camping.
Place: Hanuwantiya Tapu
Month: November to January motoring, star gazing,
Mandu Festival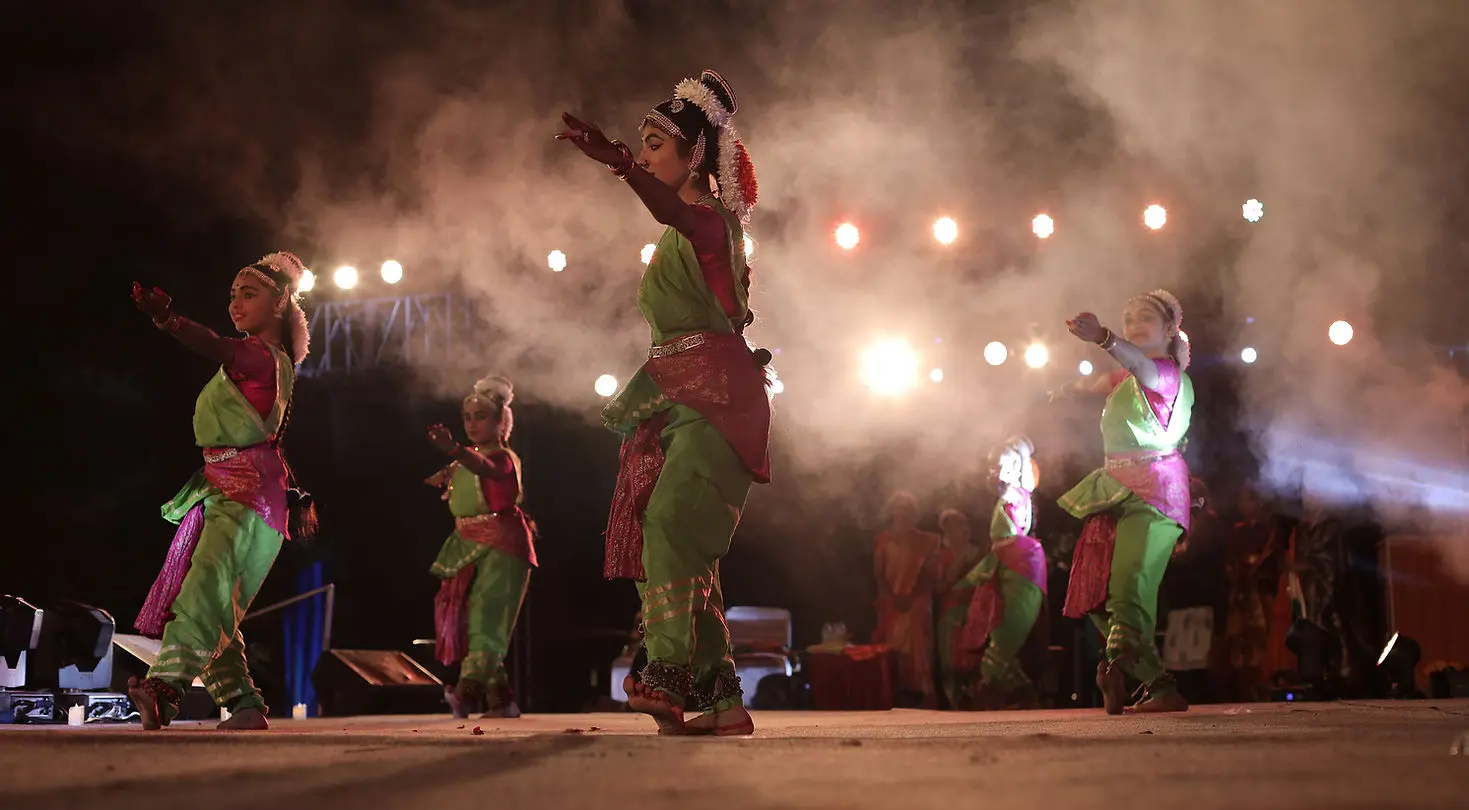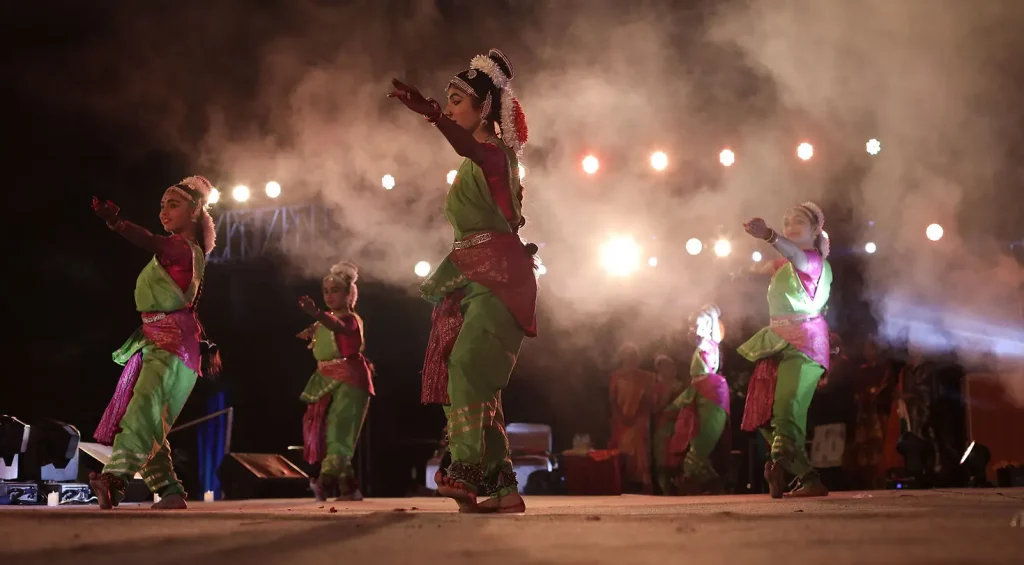 Mandu, also known as the city of joy is a place with countless attractive monuments. Abound with historical tales, the city witnesses huge footfall during Mandu Festival in December every year. The festival showcases live concerts and folk dance by local artists. Tourists also experience yoga session, cycling tour, heritage walk, rural excursion, sound and light show and horse riding in the pristine village of Malipura.
Place: Mandu
Month: December
Akhil Bhartiya Kalidas Samaroh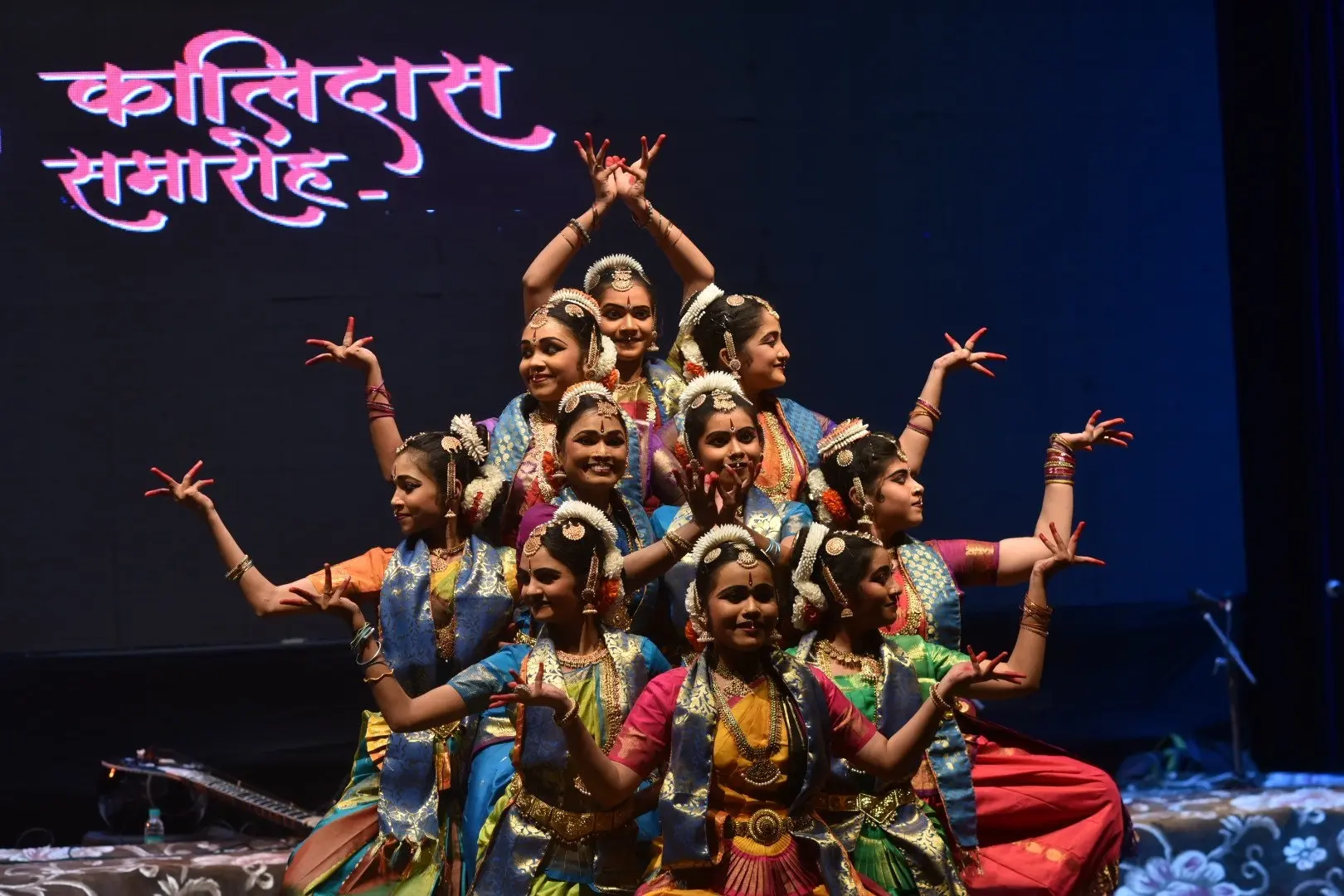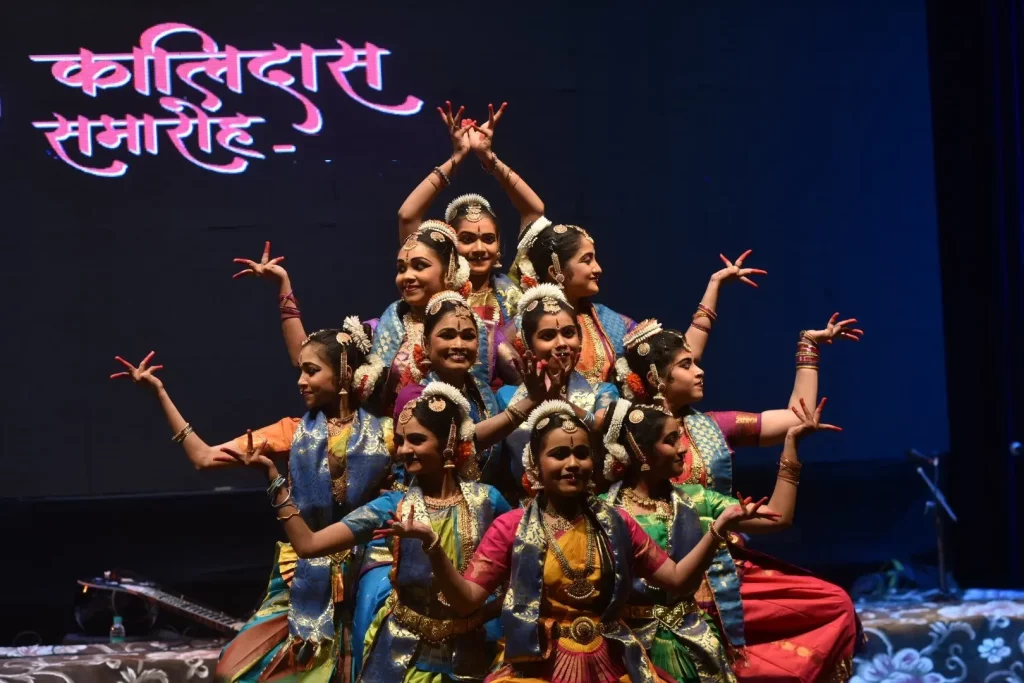 Being organised in the name of the greatest poet of the country, Kalidas, who contributed profoundly to the Sanskrit literature, the Akhil Bharatiya Kalidas Samaroh is organised every year in Ujain. Kalidasa has portrayed heart-warming and vivid poetries. This festival plays a massive role in remembering this legendary poet. Writers, poets and artists from across the globe come together in the seven-day long event for poetry recitation, story reading and cultural performances.
Place: Ujain
Month: January
Tansen Sangeet Samaroh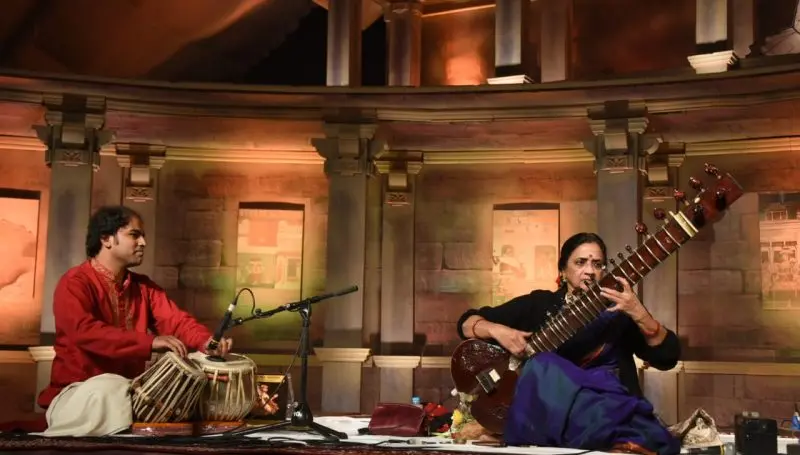 Tansen Musical Festival is a platform to enjoy soulful rhythms of classical and folk music. The event is a tribute to legendary musical maestro Tansen, who was one of the nine gems of Mughal Emperor Akbar's court and brought folk music to a new level by composing expressive ragas. Many musical dignitaries gather to perform under the Tomb of Tansen in the four-day long event in Gwalior.
Place: Tansen Nagar, Gwalior
Month: December
Lokrang Festival
Depicting various folk dances music and ethnic dances, Lokrang is a cultural festival where artists match their steps on folk music. It is also a platform to witness several beautiful handicrafts made by tribal community of Madhya Pradesh. The event is organised by Adivasi Lok Kala Academy.
Place: Bhopal
Month: January