The Chadar trek is one of the most challenging treks in the Indian subcontinent. Trekking along this frozen lake requires a good amount of preparation to avoid any risks and hazards. For those who love adventure and a pump of pure adrenaline, this is trek should be on your bucket list.
If you are looking at taking this journey, there are some things that you should keep in mind. Here is a complete checklist for your Chadar trek.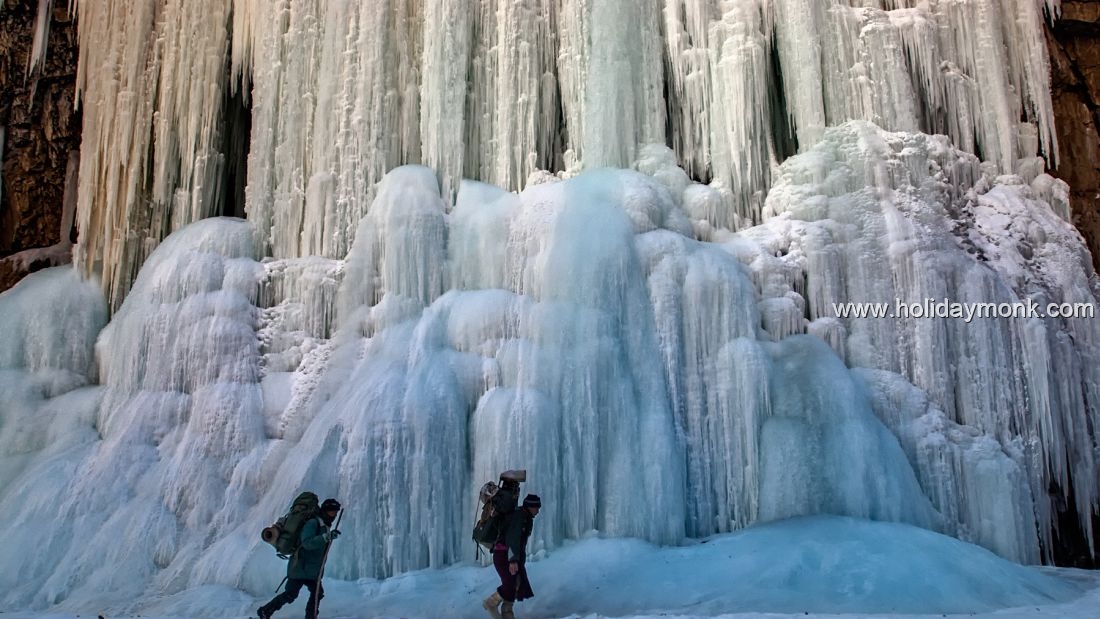 Chadar Trek: Location
Of all the winter treks in India, the Chadar Trek is certainly the most popular one. The name comes from the frozen Zanskar River that trekkers have to go over. The lake seems to have a blanket of ice over it, giving it the name Chadar which is the local word for "blanket".
The lake is located in Jammu and Kashmir in the Ladakh region. What makes this trek so sought after is the fact that all the roads leading to this region are closed during the winters, making the lake, the only route to get across to Zanskar. Zanskar is a beautiful blend of Indian and Tibetan cultures and is a popular destination for adventurers.
The Chadar trek is more than just an expedition. You get to witness flora and fauna that is unique to this region. Completing this trek gives you a sense of satisfaction considering the climate and the terrain that you experience. Temperatures drop to -15 degrees during the day and -25 degrees at night. You have to cover close to 105 kilometers by foot in order to finish it.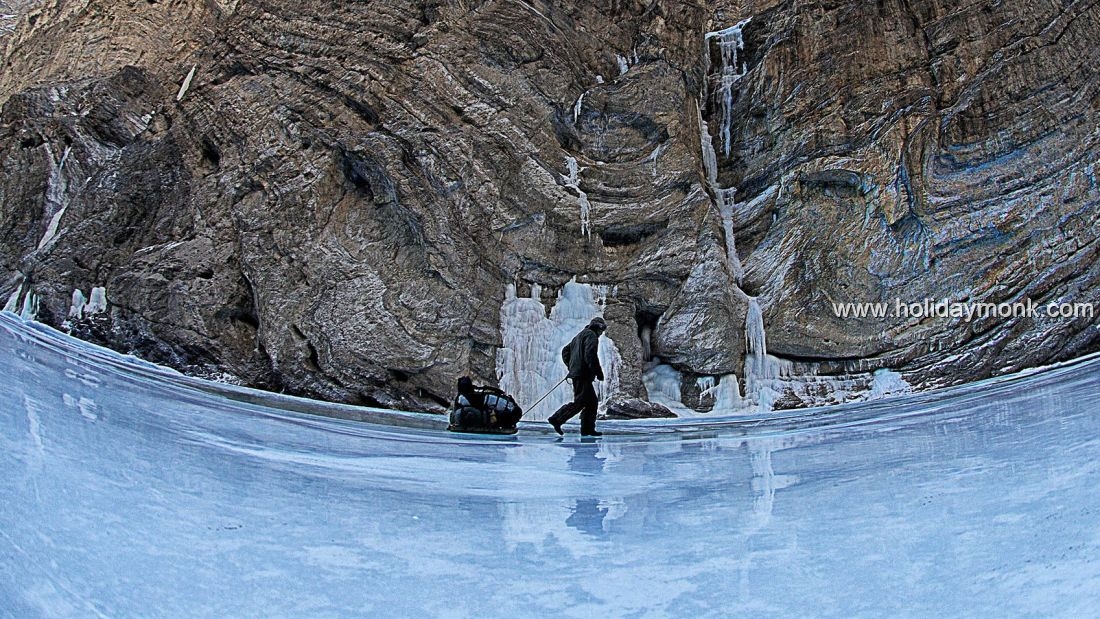 Difficulty level
The difficulty level of this trek can be rated as moderate-difficult. (surely shouldn't be your first trek) The trek requires you to hike over ice covered boulders and walk over a sheet of ice for the most part. You even get to stay in caves after dusk, which is a great experience in itself.
The hardest thing about this trek is the temperature which can be bone chilling. However, this trek is extremely doable as long as you have the right clothing, gear and a certain level of physical fitness. You need to get ready not just physically but also mentally. However, it is a testament to your real potential is extreme conditions and can be a life changing experience for many people.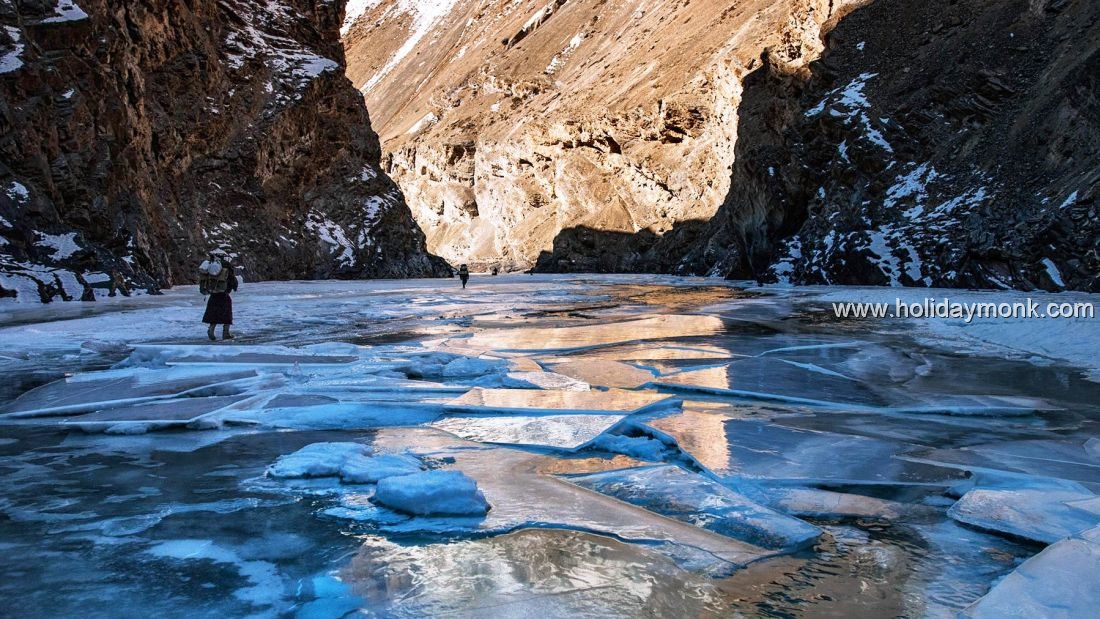 Best time to plan the trek
It is best to plan this trek between the months of January and February. The peak season is between mid-January and the end of February. This is the time when the lake is fully frozen. Since the blanket of ice is formed well in this season. You will not have to climb mountain passes that are untouched and untrodden. This is the time when you can also enjoy popular destinations around Zanskar such as Shinra Koma, Gyalpo, Tilat Sumdo, Tibb, Nerak, Dibyokma and Lingshed. Each of these destinations offer breathtaking views of the Himalayan range. You can enjoy waterfalls, caves and various terrains in these places. Some of them are also home to the oldest monasteries in the country.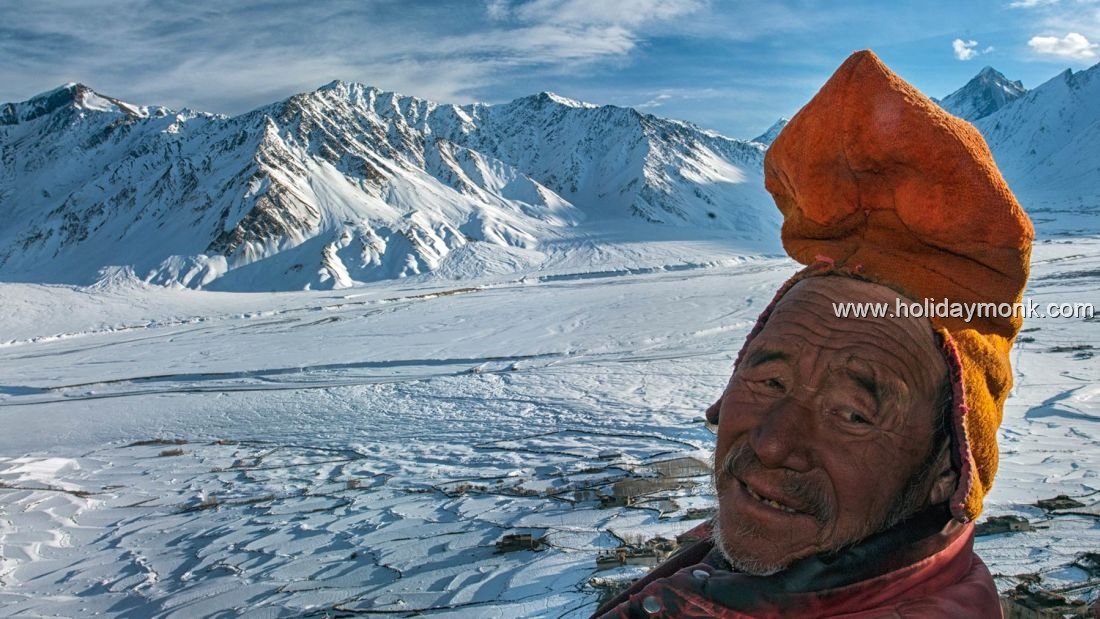 Packing for the Chadar Trek
Having the right clothing and equipment is key to completing this trek properly. The first thing you need is proper clothing. You need to dress in layers in order to be able to endure the harsh climate that you will encounter.
Clothing and accessories:
Thermal inners for the first layer
Full sleeved T-shirts for the second layer
A fleece jacket for the third layer
A wind cheater and Synthetic hiking pants for the fourth layer
Water proof cover or rain poncho for the top layer
Multiple pairs of socks to replace them as they get damp
A balaclava, sun cap and a woolen cap to keep your head protected
Fleece liner for your hands
Snow and water resistant gloves to go over the liner
Hand warmers if you are someone who gets too cold too fast
Curved polarized sunglasses. Avoid sunglasses with multi-tomes as they do not protect your eyes from snow blindness caused by the harsh UV rays
Gumboots or water and snow resistant hiking shoes. Gumboots are preferred, however
Gaiters for the climb. These can be hired at the Leh market
A pair of nightwear tops
Undergarments as per the duration of your trek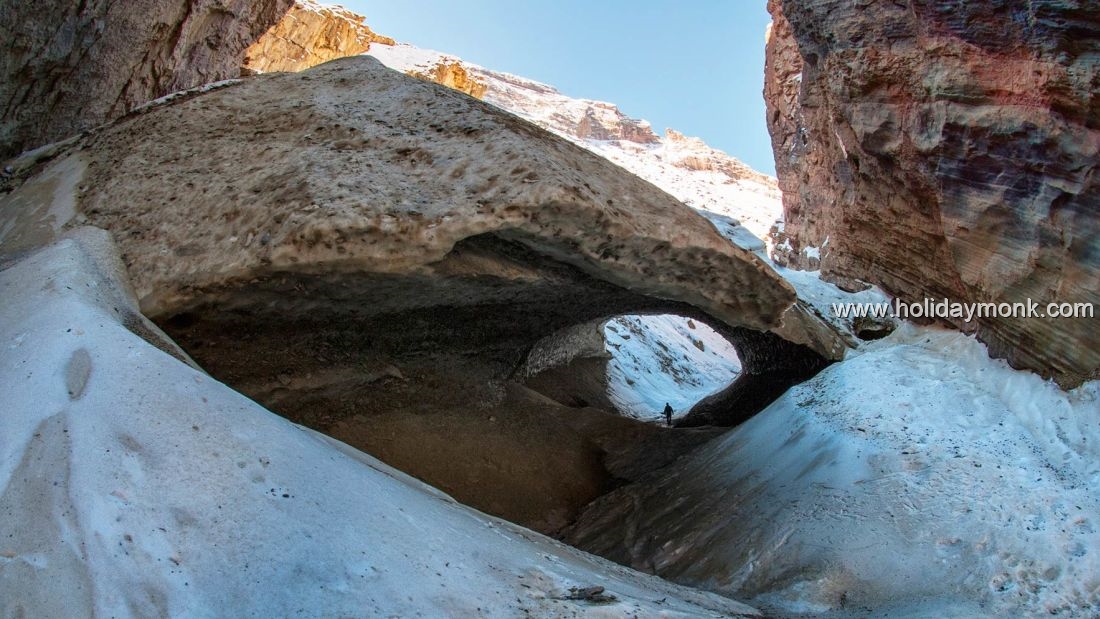 Other items you need:
A daypack
Sleeping sheet and sleeping bag
Toilet paper
Three to four liters of water bottles
Lip balm
Moisturizer
Sunscreen (SPF 60 at least)
Personal Medication
A small towel
A money pouch or fanny pack
Energy bars
Passport sized photographs
Vitamin tablets
All the toiletries that you need
Trekking rods that you can hire from the Leh Market as well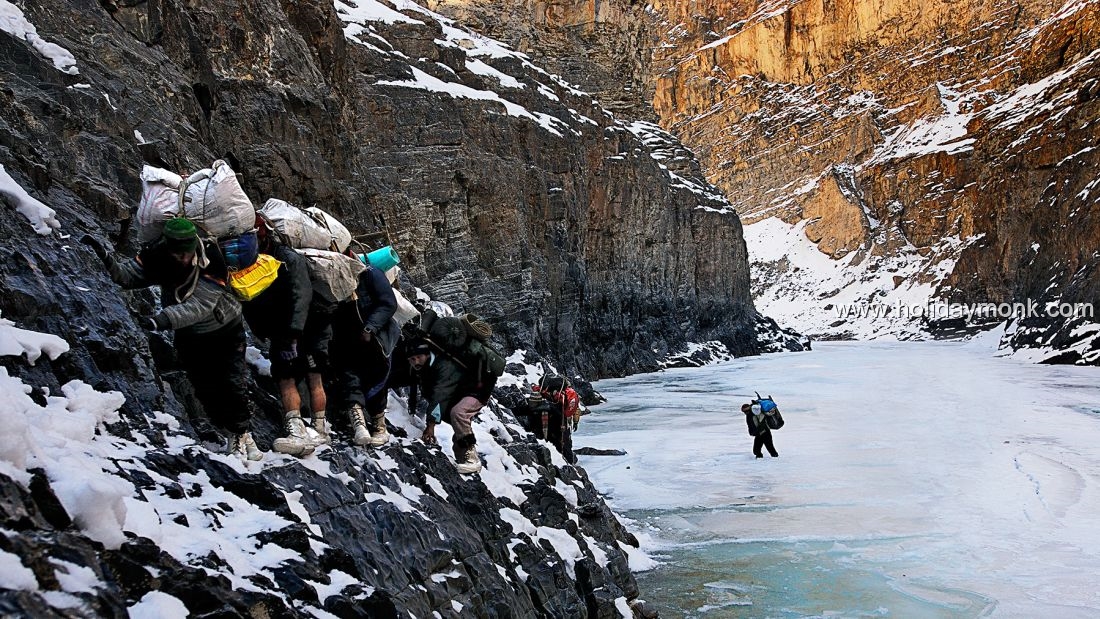 Preparing yourself physically
Mental and physical endurance are extremely important for this trek. You must not have any breathing issues. Make sure you check with your doctor before you sign up for the trek. Every hiking and mountaineering group will require you to present a fitness certificate from a doctor in order to join the group.
Start preparing at least a month before the trek. Make sure you focus on improving cardiovascular health. Interval training is one of the best ways to achieve maximum cardio vascular health.
Strength training is of great importance too. Your legs, arms, shoulders and back should be strong enough to carry some load on the back as you walk. Remember that the high altitude will make it harder for you to do this. In order to prepare yourself, pack your rucksack with items that weigh at least 10-12 kgs and practice walking up the stairs.
Yoga is a great activity to sign up for. You will learn several breathing techniques that will be invaluable at the high altitudes. You will also learn to keep your mind calm when you experience extreme conditions.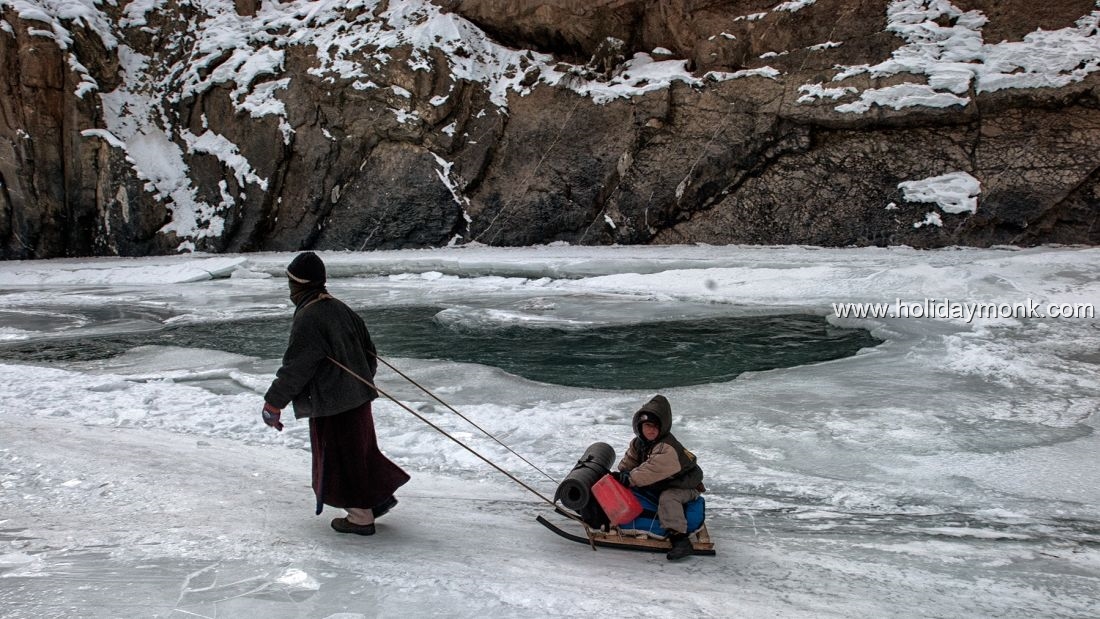 Do's and Don'ts for the Chadar Trek
Do's
Make sure that all your trek leaders are well-versed with first aid
They should have ample medical supplies
Pack light
Your body needs enough time to acclimatize
About two months before your trek, start taking short walks. You will begin training full throttle about a month before
Hot water bags can come handy when the nights get too cold
Extra inner fleece lining for your sleeping bag is necessary
Keep yourself hydrated during your trek
Things that you want to keep warm should be placed inside the sleeping bag at night.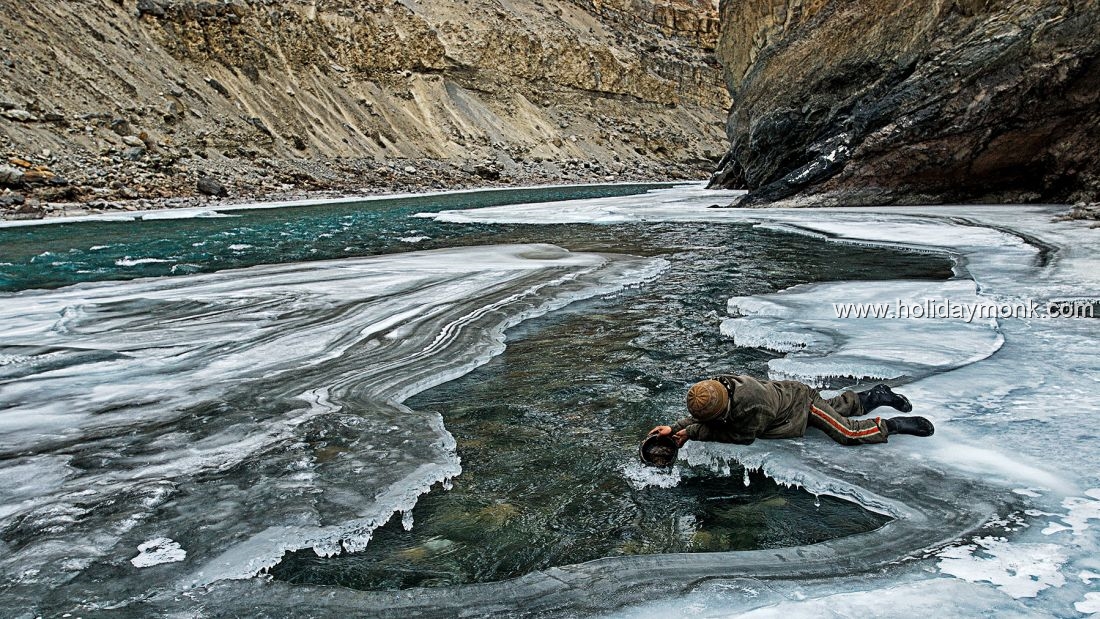 Don'ts
Never litter when you are on this trek
Avoid denims
Avoid using shampoos and soaps near the water bodies
The legs and hands should not be exposed directly to avoid frost bite
Make sure you are cordial with all the members of your team including porters, helpers, cooks and trekking guides
Don't try to rush the trek. Let everyone savor the experience at a pace that is soothing.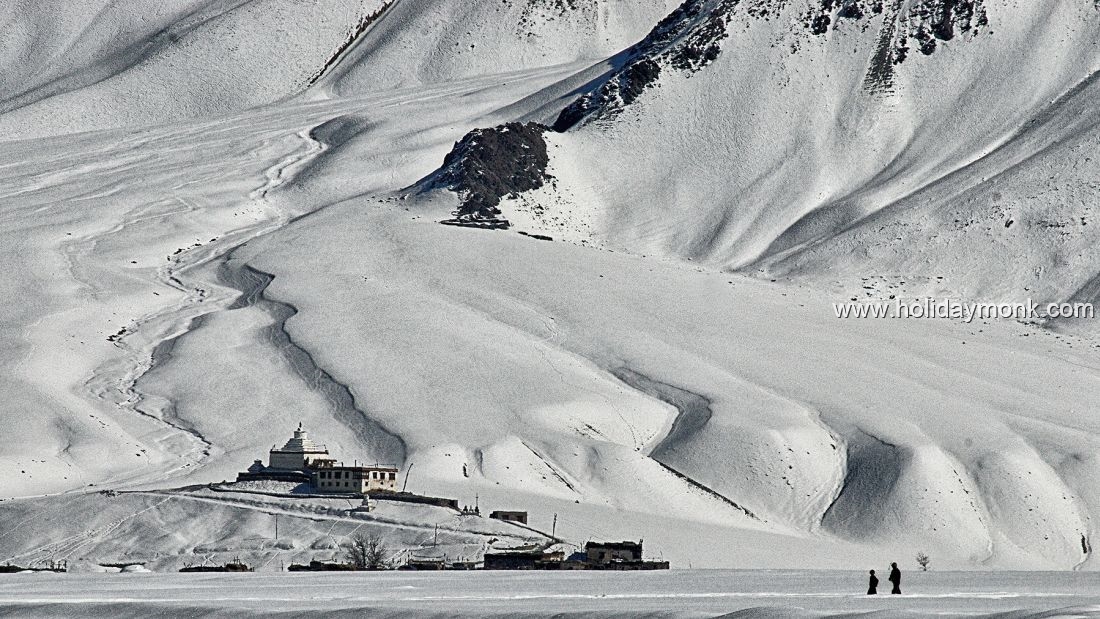 The Chadar trek is rated as one of the best treks for several reasons. While for some it is an adventure of a lifetime, for others it is almost a revelation into who they really are as individuals.