Sometime in the past arranging an occasion abroad implied first managing the issue of applying for a visa. Those loathsome lines, the endless records, the curious inquiries and afterward that long sit tight for the much-anticipated bit of paper, a.k.a. the Visa – your permit to travel. In any case, not any longer! With numerous nations offering Visa on Arrival (VOA) to Indian identification holders presently, voyaging abroad is never again an overwhelming encounter. So gather your packs and head to an astounding summer excursion to any of these delightful nations offering Visa on Arrival to Indians.
Please note: Visa requirements keep changing for every country. Please make sure you check all visa and passport requirements before booking your tickets. At the time of publishing this post, the below-listed countries provide Visa on arrival for Indians.
| Asia | Africa | South America | North America | Oceania | Europe |
| --- | --- | --- | --- | --- | --- |
| Thailand | Mauritius | Ecuador | British Virgin Islands | Cook Islands | All European countries need a pre-approved visa. |
| Bhutan | Seychelles | Dominica | Haiti | El Salvador | |
| Cambodia | Togo | Bolivia | St Lucia | Fiji | |
| Maldives | Kenya | Guyana | Jamaica | Micronesia | |
| Macau | Tanzania | | Saint Kitts and Nevis | Vanuatu | |
| Indonesia | Ethiopia | | Saint Vincent and the Grenadines | Samoa | |
| Iraq | Madagascar | | Grenada | Tuvalu | |
| Nepal | Mozambique | | Trinidad & Tobago | Nieu | |
| Laos | Uganda | | Montserrat | Palau | |
| Jordan | Guinea-Bissau | | Nicaragua | | |
| Timor Leste | Cape Verde | | Turks & Caicos | | |
| | Comoros Islands | | | | |
Thailand
In contrast to outside residents, Indians can essentially get a Visa on Arrival in Thailand! Remember that your stay doesn't surpass 15-30 days. Also, Indians must hold the forward or return flight tickets alongside at least 10,000 baht (around US$ 315.06) per individual and 20,000 baht (US$ 630.06) per family during the remain.
Travel Tip: Thailand is known for its glittering temples or Wats, so be sure to include at least one of these in your trip.
Seychelles
Indians can obtain a Visa on Arrival for Seychelles, for a maximum stay of 30 days. To obtain the visa they must hold an onward or return ticket and funds of minimum US$ 150 per person per day, along with proof of accommodation.
Travel Tip: Seychelles is an archipelago of 115 islands in the Indian Ocean and is a popular destination for newlyweds, owing to its pristine beaches, azure waters and lush greenery.
Nepal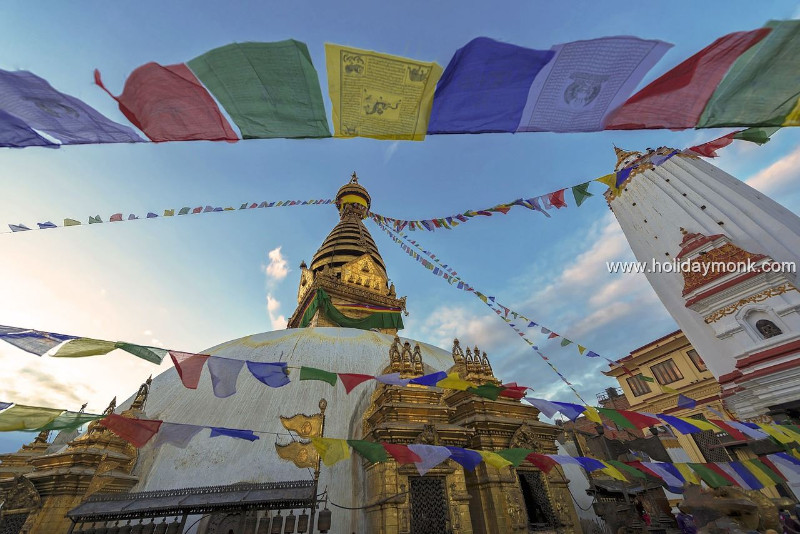 A solitary passage Visa on Arrival is conceded to Indians for a most extreme remain of 150 days. You should convey with you both of these two archives: Passport or Election Commission Card. The visa charges for 15 days is USD 30.
Travel Tip: A Mecca for Mountaineers, Nepal boasts of a rich architectural heritage and some of the nicest people in the world. Nepal is also a shopper's paradise and should be one of the first place you visit abroad considering its proximity to India. Don't forget to visit Lumbini, the birthplace of Gautama Buddha.
Mauritius
Indians can get their Visa on Arrival for a greatest remain of 60 days, if they hold an affirmed reserving for settlement in Mauritius, a sponsorship letter, an affirmed booking of return flight and adequate assets for costs during their remain (least of USD 100 every day).
Travel Tip: Visit Chamarel in Mauritius, a small village known for its seven coloured layers of sand. Mauritius features on the list of the most sought after tourist destinations in the whole world however when in Mauritius, you'll never feel like it's crowded. Depending on the traveller's choice, Mauritius could be restful or eventful!
Indonesia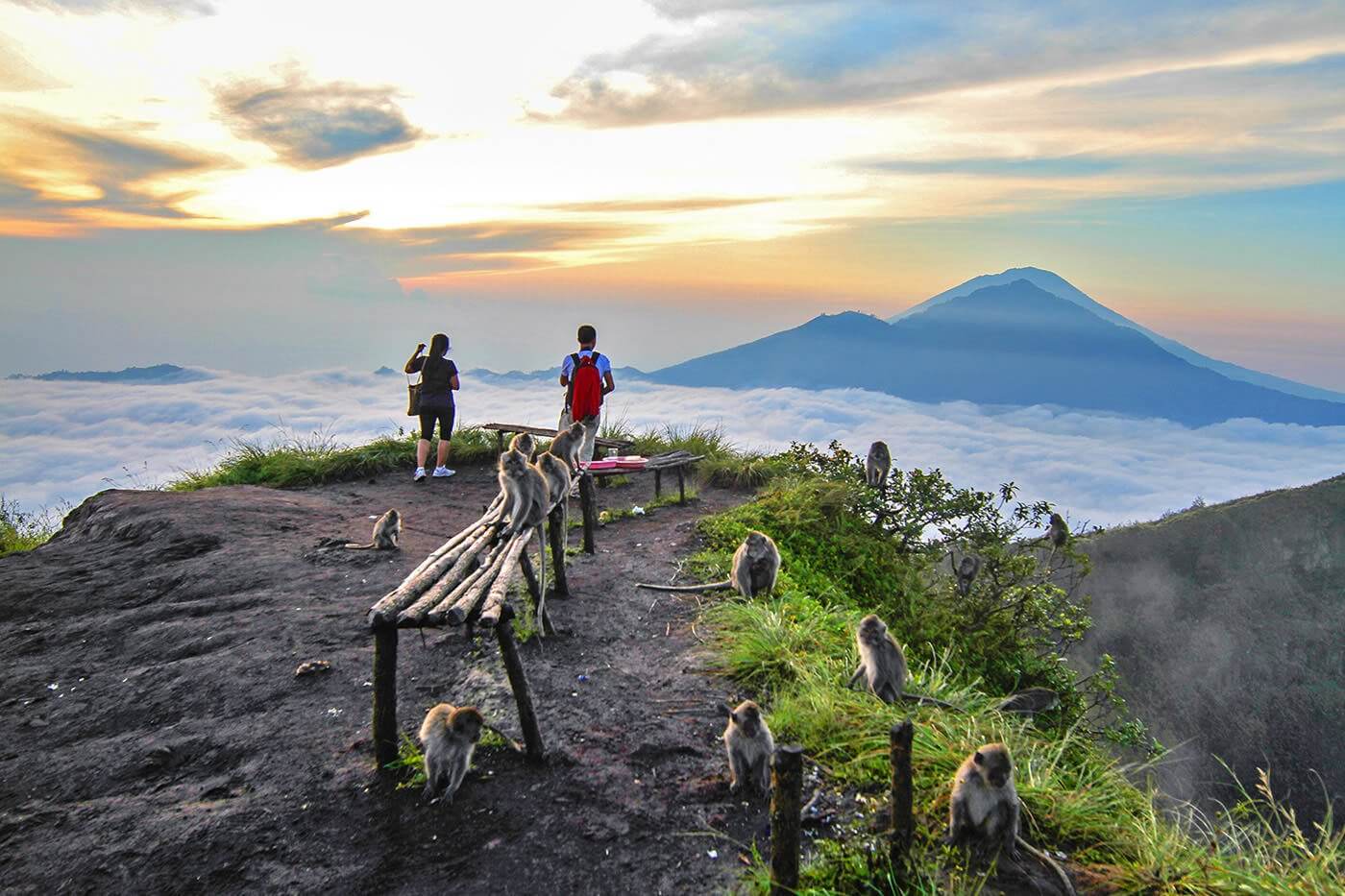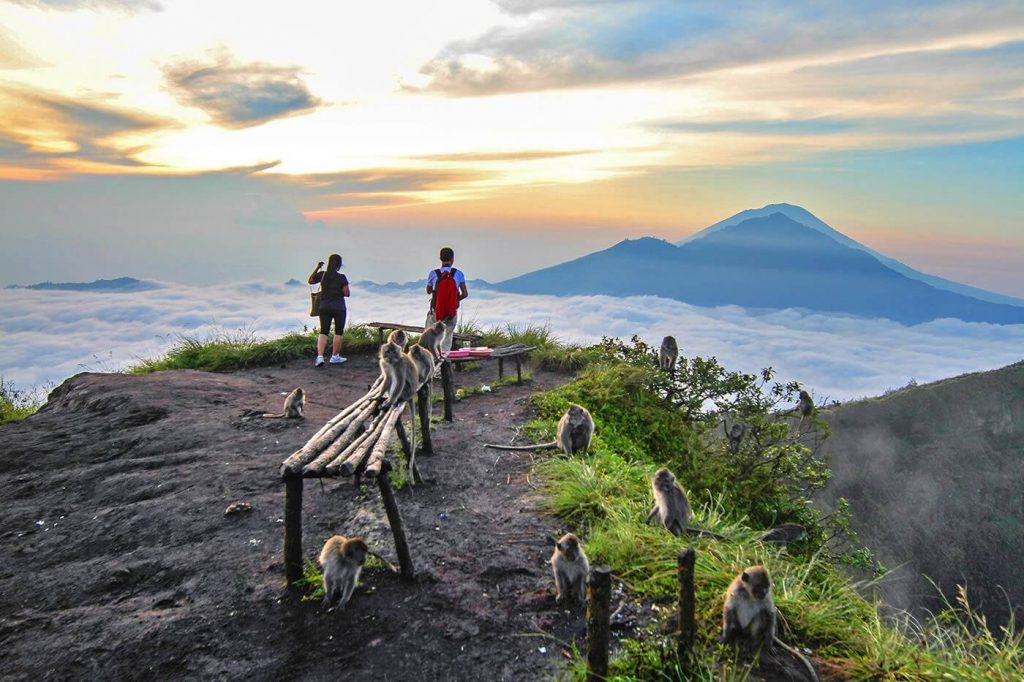 Everything necessary is US$ 35 for Indians to get a Visa on Arrival for Indonesia, for a most extreme remain of 30 days! You should show proof of adequate assets to cover your stay in Indonesia, notwithstanding conveying affirmed flight tickets for the arrival or forward goal. Guarantee that your identification is substantial for in any event a half year from the date of appearance in Indonesia.
Travel Tip: Visit Ubud, the social center and go to Mt. Batur, which is a functioning spring of gushing lava. Appreciate the sun on the white sands that liquefy away into sky blue waters that guarantee that you leave with excellent recollections and essential encounters to be saved for an incredible remainder.
Jordan

Indians visiting Jordan can get a Visa on Arrival for about fourteen days by paying an expense of roughly US$ 60. They should convey in any event US$ 1000 (or comparable) to cover their remain and hold ahead or return flight tickets for their next goal. Indians entering and leaving Jordan from Aqaba, alongside the Red Sea, are allowed a 1-month visa for nothing.
Travel Tip: Floating in the Dead Sea is unquestionably one of the top encounters in Jordan that can't be missed. What other place would you be able to coast without an actual existence coat as the high salt substance keeps you light? Or then again you could visit Petra that gloats of having an old city cut out of sandstone, that is currently a piece of the 7 marvels of the world.
Maldives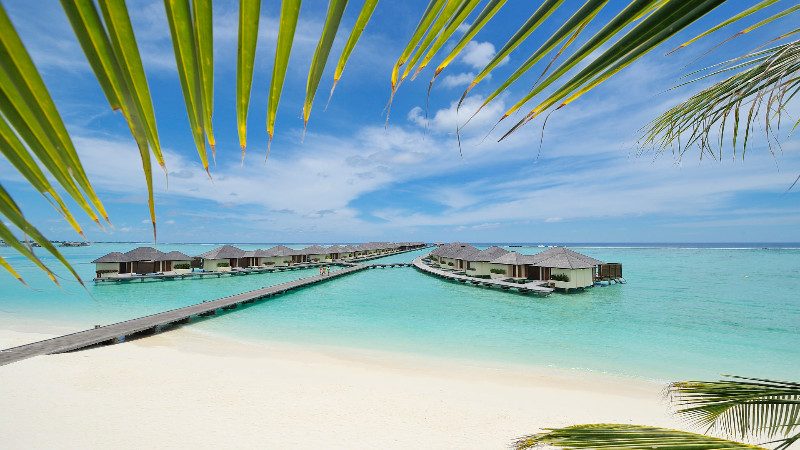 A Visa on appearance for a limit of 30 days is offered to Indians for their excursion to Maldives. They should convey records for the following goal, similar to return or forward flight tickets, including Visa for the ahead nation. Two photos and verification of convenience are additionally an unquestionable requirement. Voyagers without a lodging reservation must convey enough assets i.e., US$ 100 or more $50 per individual every day of their remain. Additionally, ensure your identification is legitimate for in any event a half year from the date of appearance.
Travel Tip: Maldives brags of one of the world's top plunging and swimming encounters and is an extraordinary method to encounter the interesting submerged life loaded up with the energetic occupants of the coral reef. The immaculate sea shores quiet you into a surprise and interest for you to abandon your difficulties and appreciate Maldives as the mainstream traveler goal that it may be.
Cambodia
Indians can acquire a Visa on Arrival for Cambodia, for a most extreme remain of 30 days. The visa cost charged for a Cambodia e-Visa is US$ 40. Be that as it may, the administration charge could be an extra US$ 20. You should have an identification measured photograph, adequate assets to cover your stay in Cambodia, and travel records like a finished visa application structure and affirmed flight tickets. Additionally, ensure your identification is legitimate for in any event a half year from the date of appearance.
Travel Tip: Whether you are a history buff or not, Angkor Wat is an absolute necessity visit. Wonder about the perplexing carvings of Shiva, Vishnu and other Hindu divinities at this magnificent sanctuary. The Cambodian biological system is stand-out and ought to be an absolute necessity visit for all Wildlife darlings. Cambodia is a well known summer goal that is a piece of each fervent voyager's movement yearnings!