Shimoga is a colorful district with attractive landscape, waterfalls, green forests, river valleys and beautiful fields. The district is situated in the center of karnataka. It is located 275 Kms from Bangalore, nestling at an altitude of 640 m above sea level. Tunga, Bhadra, Sharavathi, Varada and Kumadvathi rivers have made this district a rice bowl in the state. Shimoga is a true picture of nature's bounty-landscapes dotted with waterfalls, swaying palms and lush paddy fields make for picturesque locales. Shimoga, almost central on the Karnataka map is the rice bowl of the State. The rivers Tungabhadra, Sharavathi, Varada and Kumudavathi inundate the luxuriant greens of the region. Shivamogga was ruled by the great Indian dynasties of the Kadambas, Gangas, Chalukyas, Rastrakutas, Keladi and Vijaynagar Kings. Shimoga ( Face of Shiva), was established by the Keladi rulers. It reached its pinnacle during the rule of Shivappa Nayaka around 1600 A.D.
The Sahyadri ranges,part of the Western Ghats, feed the rivers round the year, and inundate the fertile alluvial soil, this nature's blessing makes it the bread basket of Karnataka. The Sharavathi Hydel Project and Varahi Project provide a substantial portion of the state's power needs. Today, Shimoga is more than just a tourist destination. Its rich tradition in education, fine arts and culture remain deeply etched in its people and place. The enchanting natural scenery of hills, hillocks and green dales, rivers and streams, dense forests, flora & fauna, forts, temples and historical places, sandalwood and spices, add to this mouth-watering cuisine and touching hospitality and you know you've got – HEAVEN ON EARTH
Gajanur Dam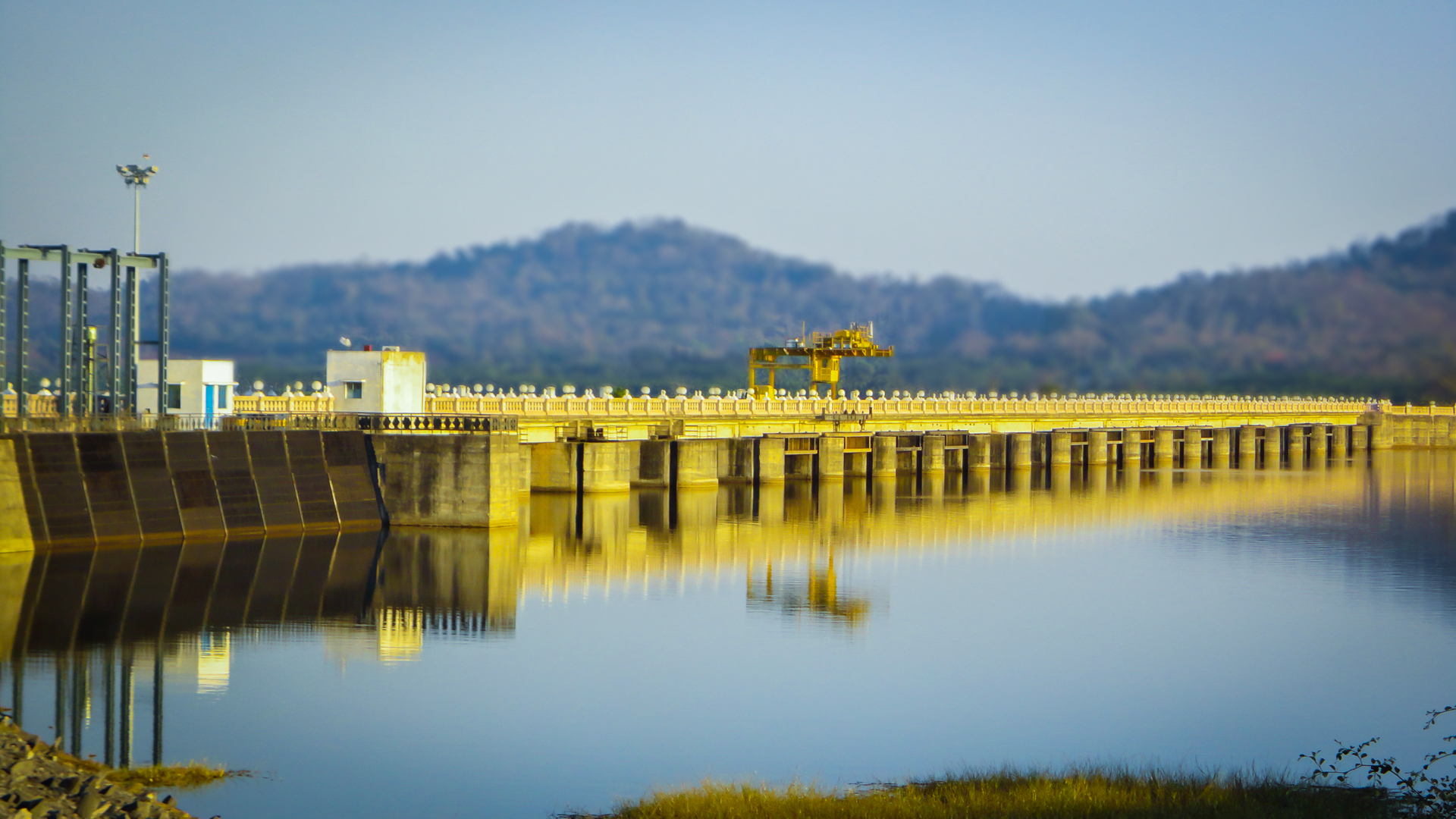 Lies 10 kms South west. The dam here is ideal fork picnics. Elephants are trained the Elephant camp here. Popularly known as 'The gateway of Malnad', is a small village- Gajanur. This small town is enthroned with River Tunga's presence and is home of many beautiful birds. Gajanur Dam is built across the River Tunga and is one of the scenic picnic spots for the tourists. Surrounded by lush green fields, plantations and forest, dam is a feast to the eyes.
Tyavarekoppa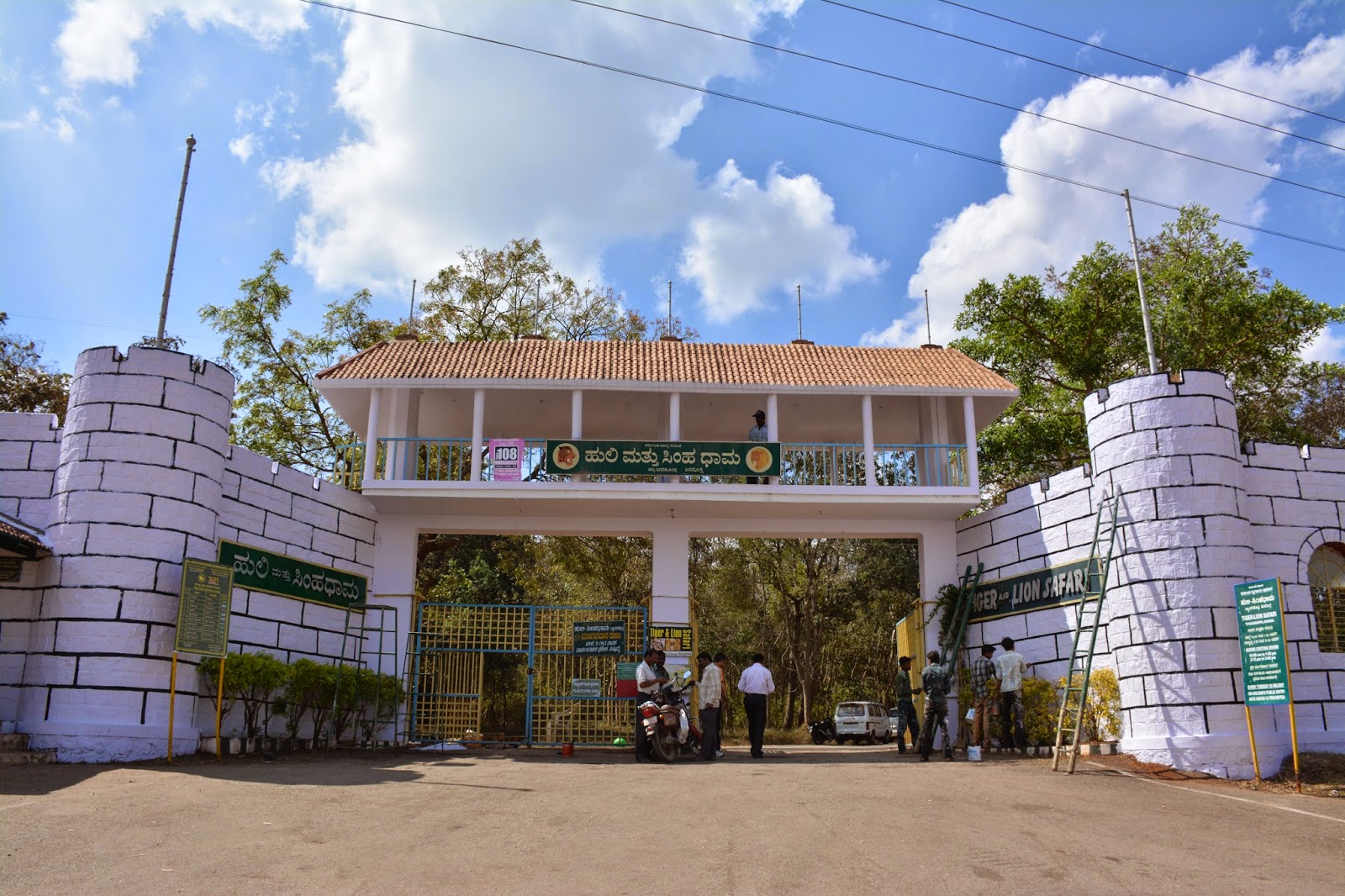 10 kms. North west has a lion, tiger and other wild life animals roam around in the deep forests freely. The lion-tiger safari started way back in 1988 is a ideal picnic spot . The safari is spread around an area of 200 Hectares of dense forest. You can witness to the grace, diversity, color and marvel of nature and catch enlivening glimpses of Lions, Tigers, Cheetah, Bear, Deer, and rare migratory birds as they amble around in luxuriant habitat. Regular recreation and sight seeing outings are organised by the forest department for visitors.

Agumbe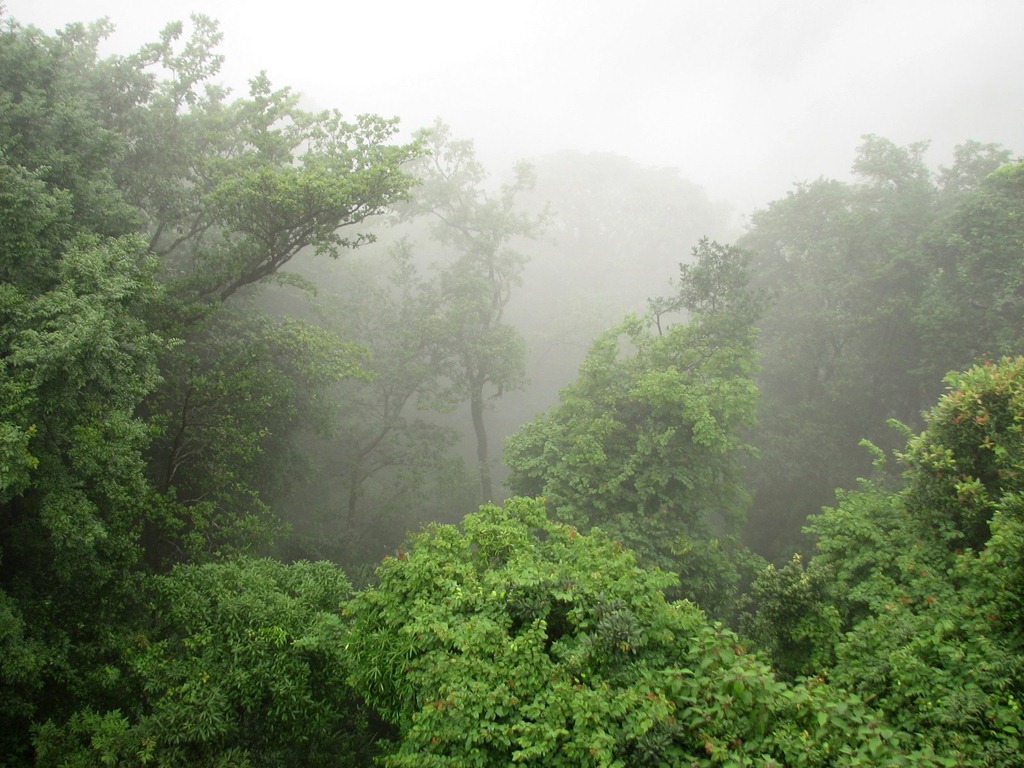 70 kms. South west, is famous for spectacular sunset and many visitors come here to watch it. The sunset here gets reflected from the Arabian Sea onto the horizon. The best season for viewing sunset of Agumbe is from November to January. Agumbe is also known Cherrapunji of South India because this place receives highest rainfall in Karnataka state.
Kodachadri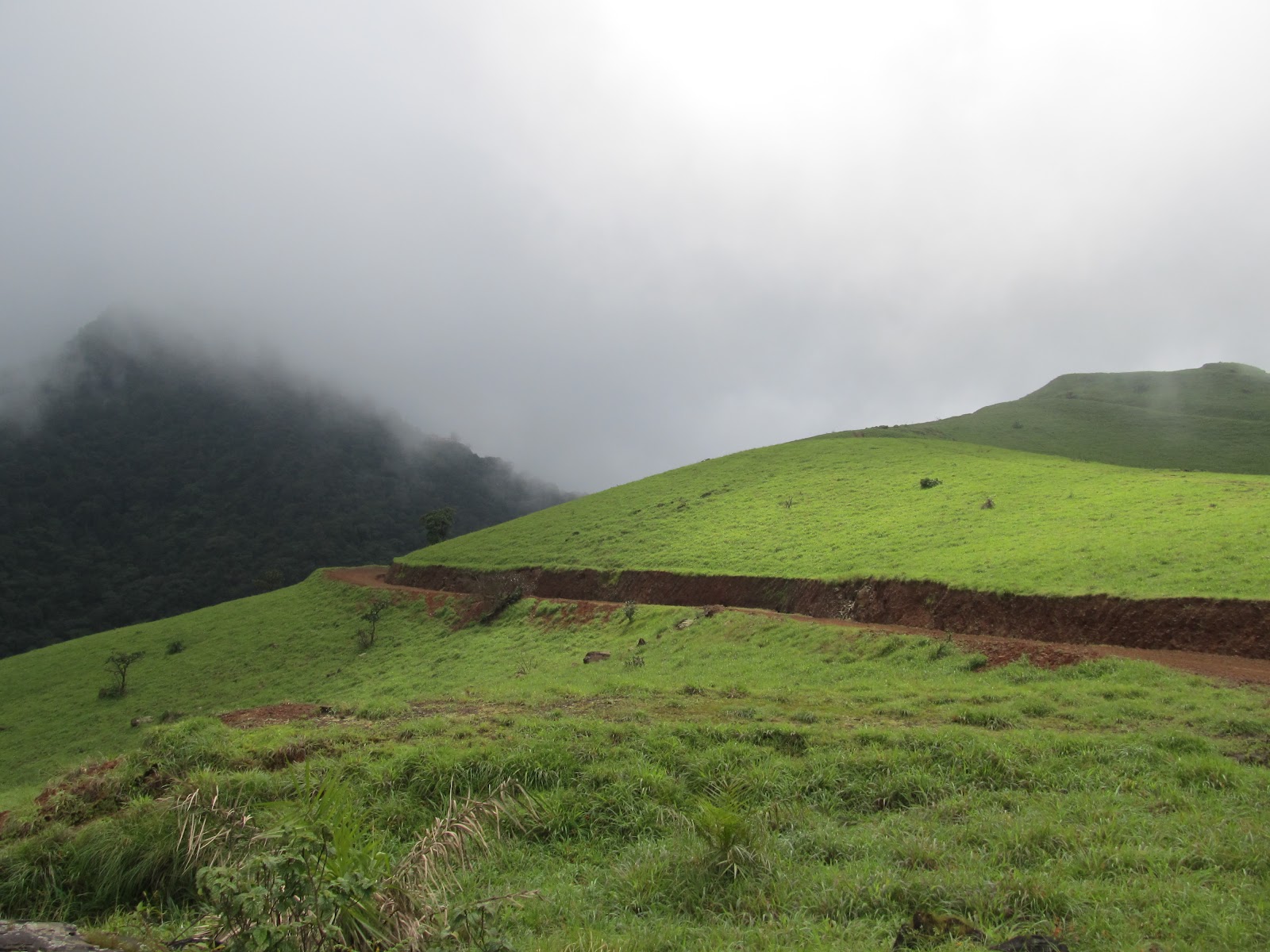 120 kms from Shimoga, this beautiful hill station is nestled in the Western Ghats. This peak in the Western Ghats winds through thick forests and is the natural habitat of a variety of wildlife. It is situated near the Mookambika National Park, and it is the natural habitat of the Malabar Giant Squirrel, the Malabar Langur, the Emerald Pigeon, Bison, Tiger, King Cobra, and Python.
Ambuthirtha
Ambuthirtha is believed like a sacred place by the locals who say it was here that Lord Rama pierced the ground with his AMBU (bow and arrow) to have water out to reduce the thirst of his wife Sita, and therefore the name Ambuthirtha. Because the river took her birth making use of Lord Rama's 'Shara' (arrow), therefore the name 'Sharavathi'. At Ambuthirtha a temple built around a Shivalinga, beneath which Sharavathi originates to begin her journey. This temple at Ambuthirtha was built is managed from the help of donations collected from the local people as well as the devotees from faraway places who visit Ambuthirtha on a regular basis.
Kundadri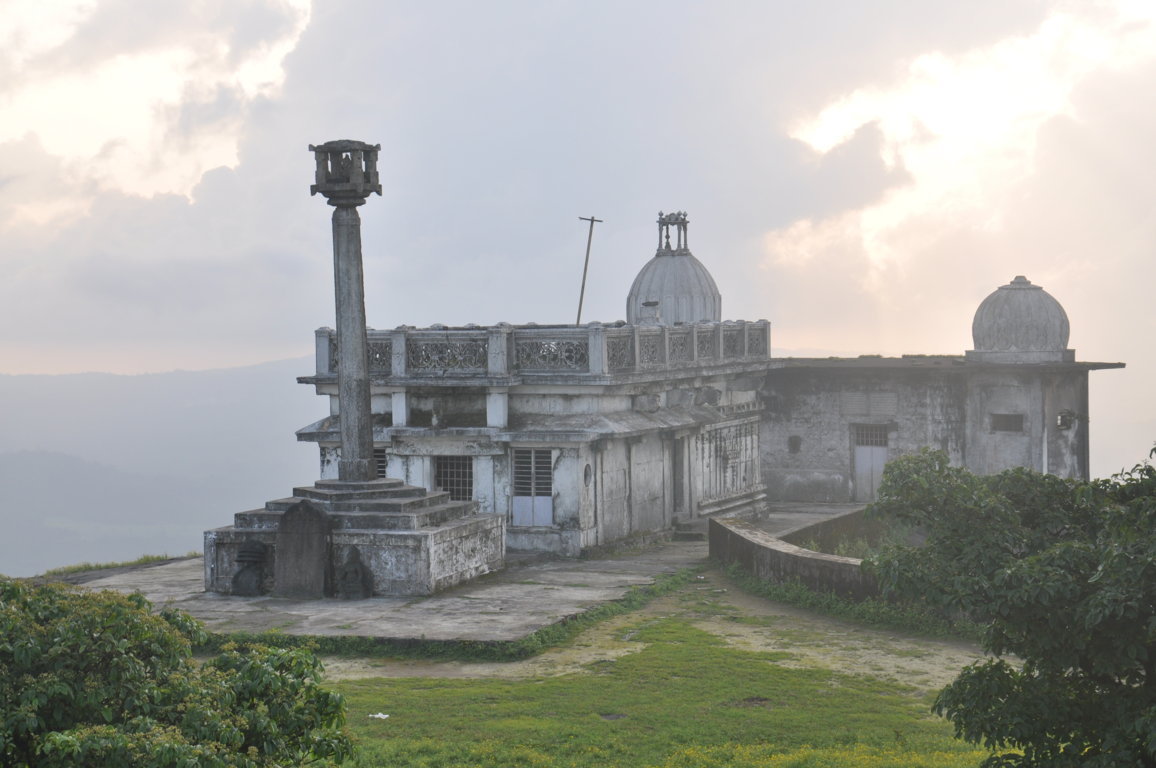 Kundadri is situated in Teerthahalli taluk of Shimoga district. Kundadri is located at a distance of 18 km from Theerthahalli on Theerthahalli – Agumbe road. Kundadri Hill is a huge monolithic rock formation with various outgrowths and is about 3200 feet above sea level. Surrounded by dense evergreen forest, Kundadri is an adventurous place for trekking. A rough stone paved path leading to the top of the hill in the middle of the dense forest. Kundadri has a Jain basadi on top of the hill. Kundadri named after the Jain priest, "Kundakundacharya" who was said to have performed penance here.
Kavishila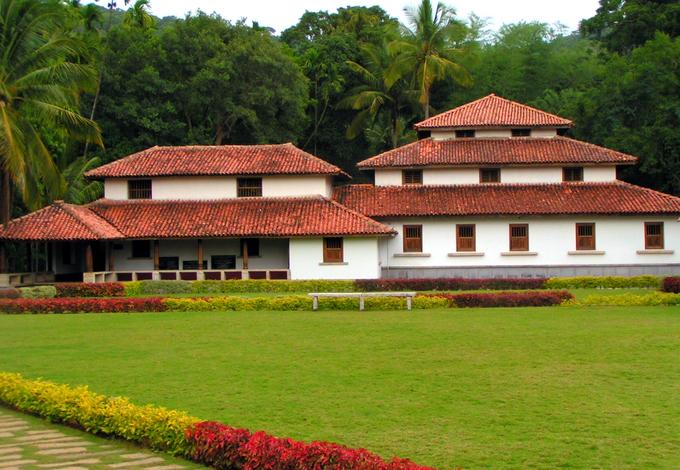 Kuppalli is the home town of Rastrakavi Kuvempu and his son Poornachandra Tejaswi both severed Kannada literature. Kuppalli has two main places to visit i.e., Kavi mane and Kavi Shila. Kavi mane is the house where Kuvempu grew up and spent time with his family which is now turned into museum which has collection of Kuvempu's works and the articles he used for many years. House is of 3 floor which has various collected articles preserved very well. Kavi Shila is a small hillock beside the house where Kuvempu spent time on his writings. A monument has been constructed in huge monolithic stones in circular manner and at the center lies the stone monument where Kuvempu was laid to rest after death. A small rock few feet's away is where Kuvempu use to discuss about literature with his friends and till today, writing on the rock written by Kuvempu himself when he was with B.M. Shri and T.S. Venkaiah is present. A very calm place amid the green dense forest is treat to watch.
Chibbalagudde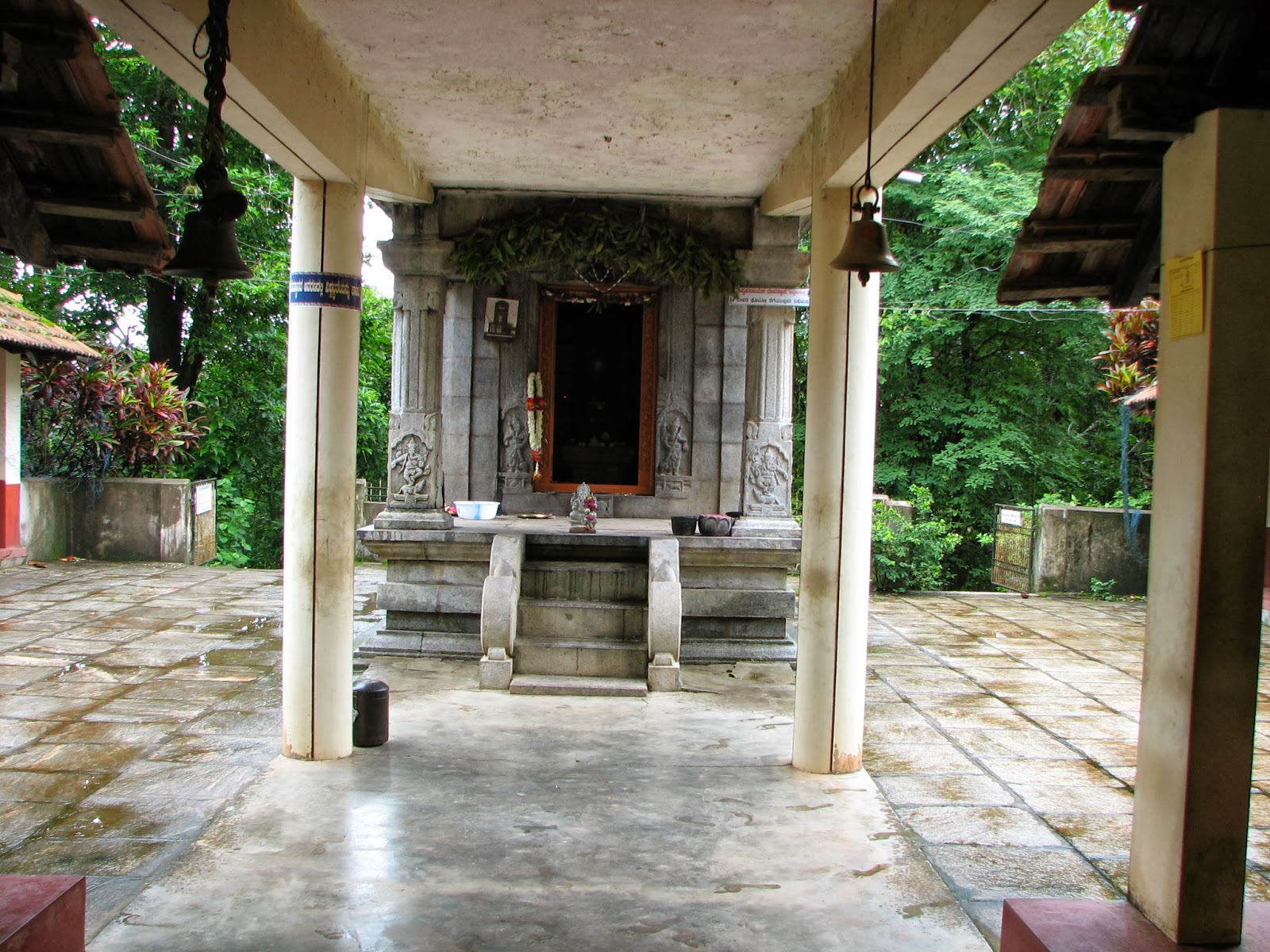 Chibbalagudde is a small village near Thirthahalli at the bank of the river Thunga which has Ganapathi temple. It is a very peaceful place located in the middle of the forest. Specialty of Chibbalagudde is the fishes in the thunga river behind the temple haven't migrated anywhere so far just like Shringere Saradambe temple and receives offerings of devotees such as Mandakki, Breads, toasts etc.
Sringeri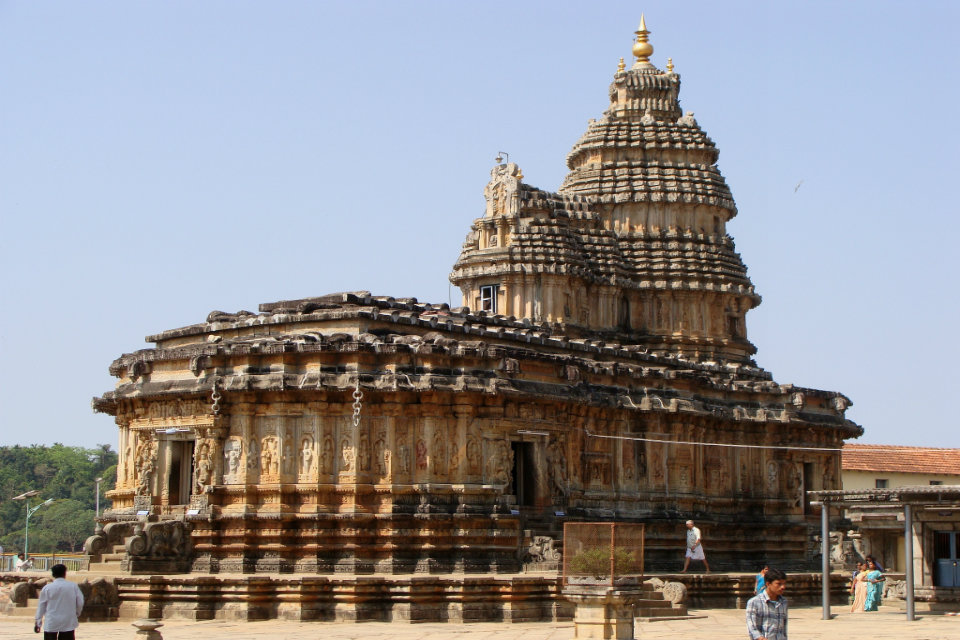 When it comes to temples, this has got one of the most famous Sri Sharadamba Temple at Sringeri. This temple takes its birth from Sri Shankaracharya and one of the most visited pilgrimage of Karnataka.
Sakrebailu Elephant Camp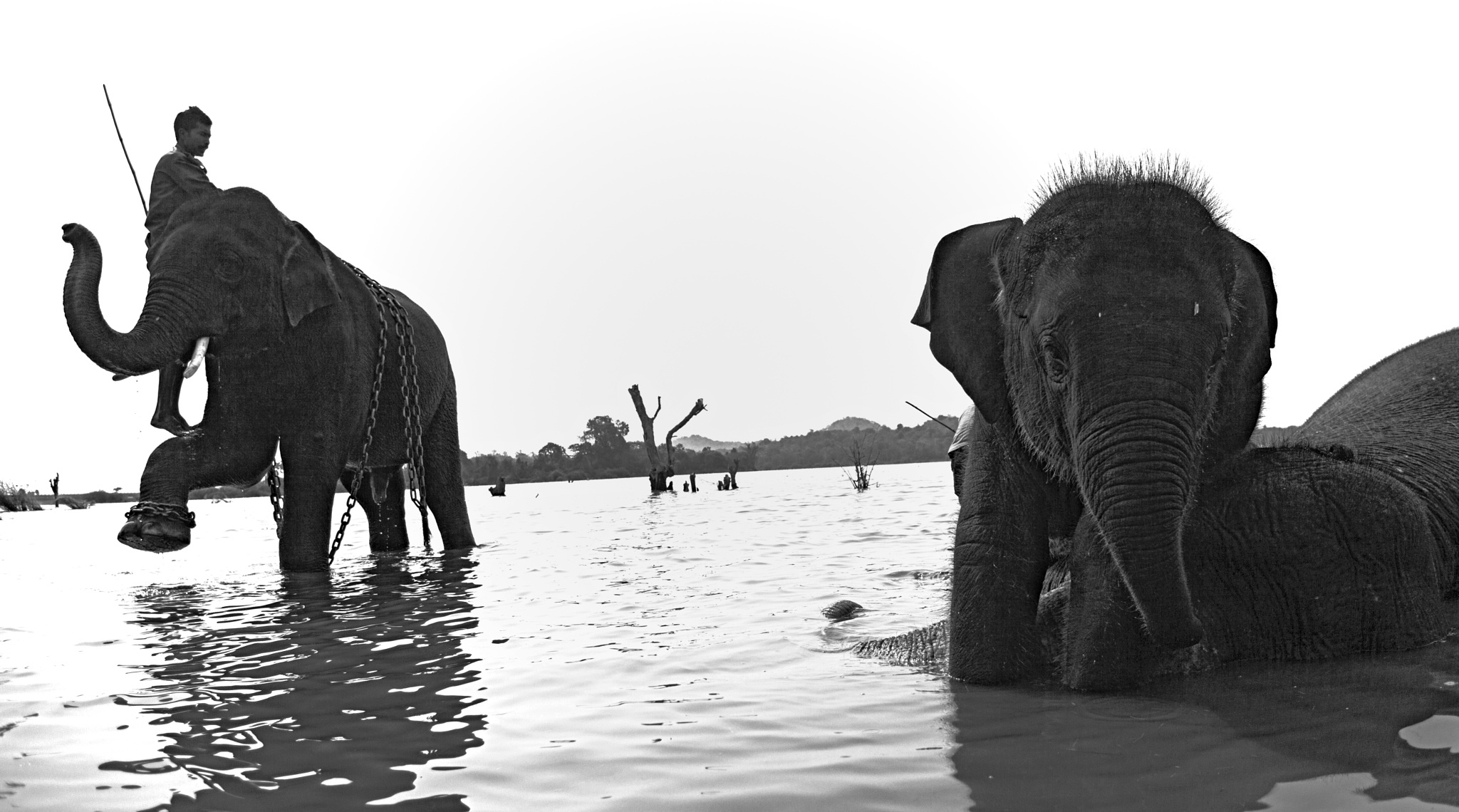 Sakrebailu Elephant Camp is located at a distance of 14 Km from Shimoga city on Shimoga – Thirthahalli road. Sakrebailu Elephant Camp houses a number of elephants and these elephants will be trained by experienced Mahouts. Elephants from the nearby forests arrives this place to take bath, have snacks and play in the Backwaters of River Tunga before they go back to the forest. It is an amazing experience to see the elephants playing in water especially for kids. Sakrebailu Elephant Camp is a must visit travel destination.
Kavaledurga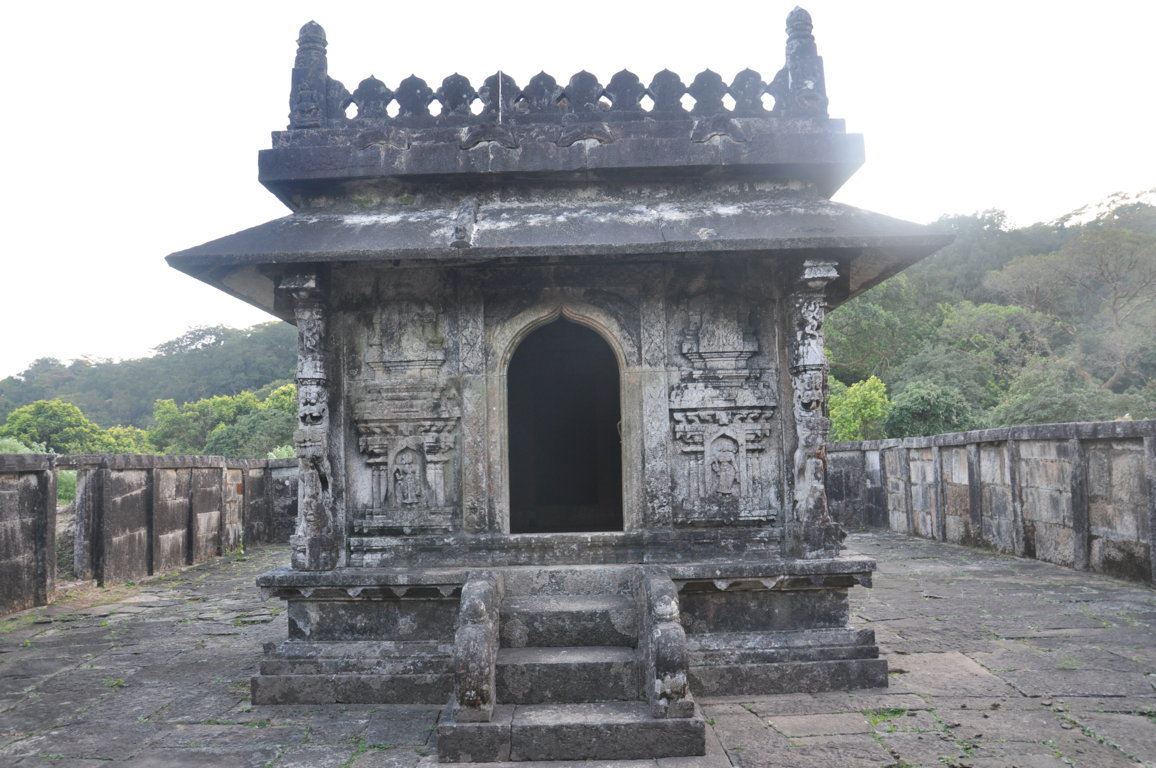 Kavaledurga is a historical place located at a distance of 16 Km from Thirthahalli in Shimoga district. Kavaledurga is situated 5056 ft above sea level and the place is well known for a magnificent fort called Kavaledurga Fort built on the hill top.
Mandagadde Bird Sanctuary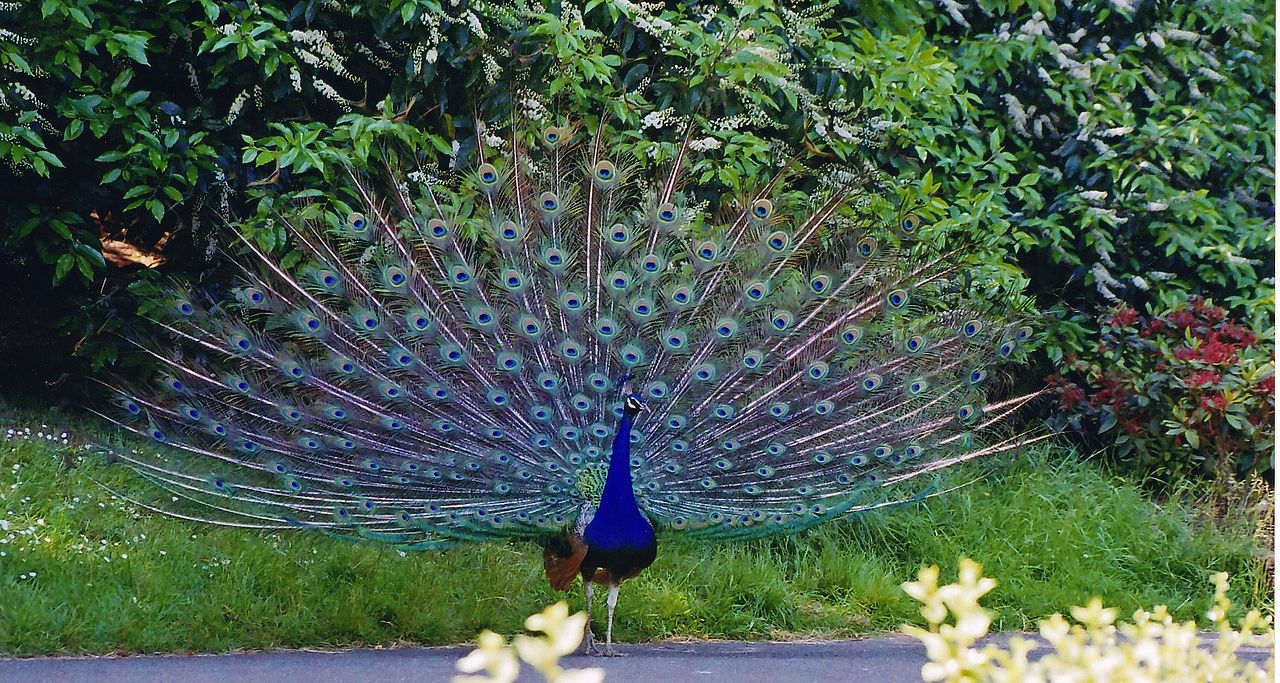 Mandagadde is a charming little village that lies around 300 km from Bangalore. It spans an area of 1.14 acres, and it is surrounded by dense forest and a river named Tunga. The river forms a little island, which is famous for the migratory birds sighted there. Mandagadde is a bird sanctuary in the Malenaddu district of Karnataka.
Jog Falls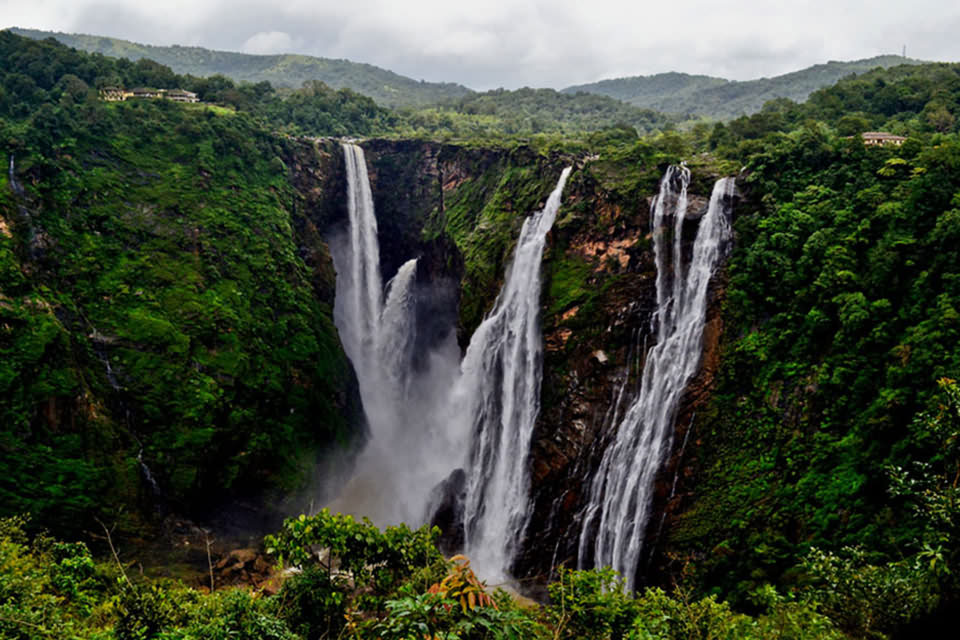 Also known as Gerosoppa fall, Jog fall is situated on the borders of Shimoga and North Kanara, and is the second highest plunge waterfall in India. It is also the tallest untiered waterfall in the country. Surrounded by lush evergreen forests, River Sharavathi plunges from a height of 829 feet in four distinct cascades known as Raja, Rani, Roarer and Rocket.
Shivappa Nayaka Palace Museum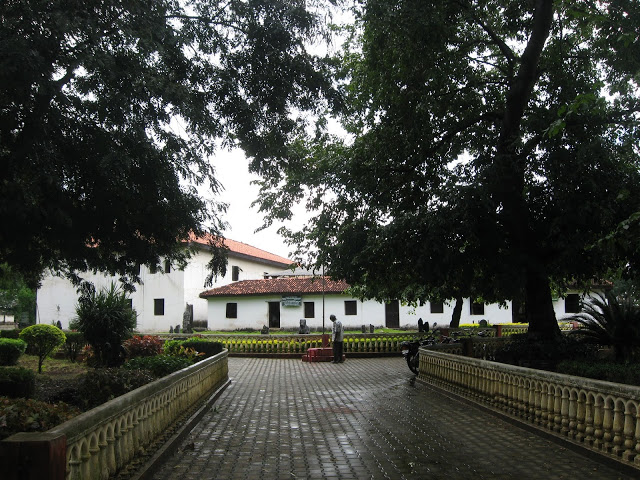 Other important attraction of Shimoga district, Shivappa Naik Palace is located on the banks of River Tunga and is made up of rosewood in the 16th century by Shivappa Naik of Keladi.
Sacred Heart Church

Sacred heart church is one of the oldest and the second largest church in India. The church has a huge prayer hall, and is spread across an area of 18000 square feet. The splendid architecture of the church and a beautiful statue of Jesus Christ are the main attractions of this place. The architectural magnificence can be attributed to the peculiar Gothic and Roman styles.
Linganamakki Dam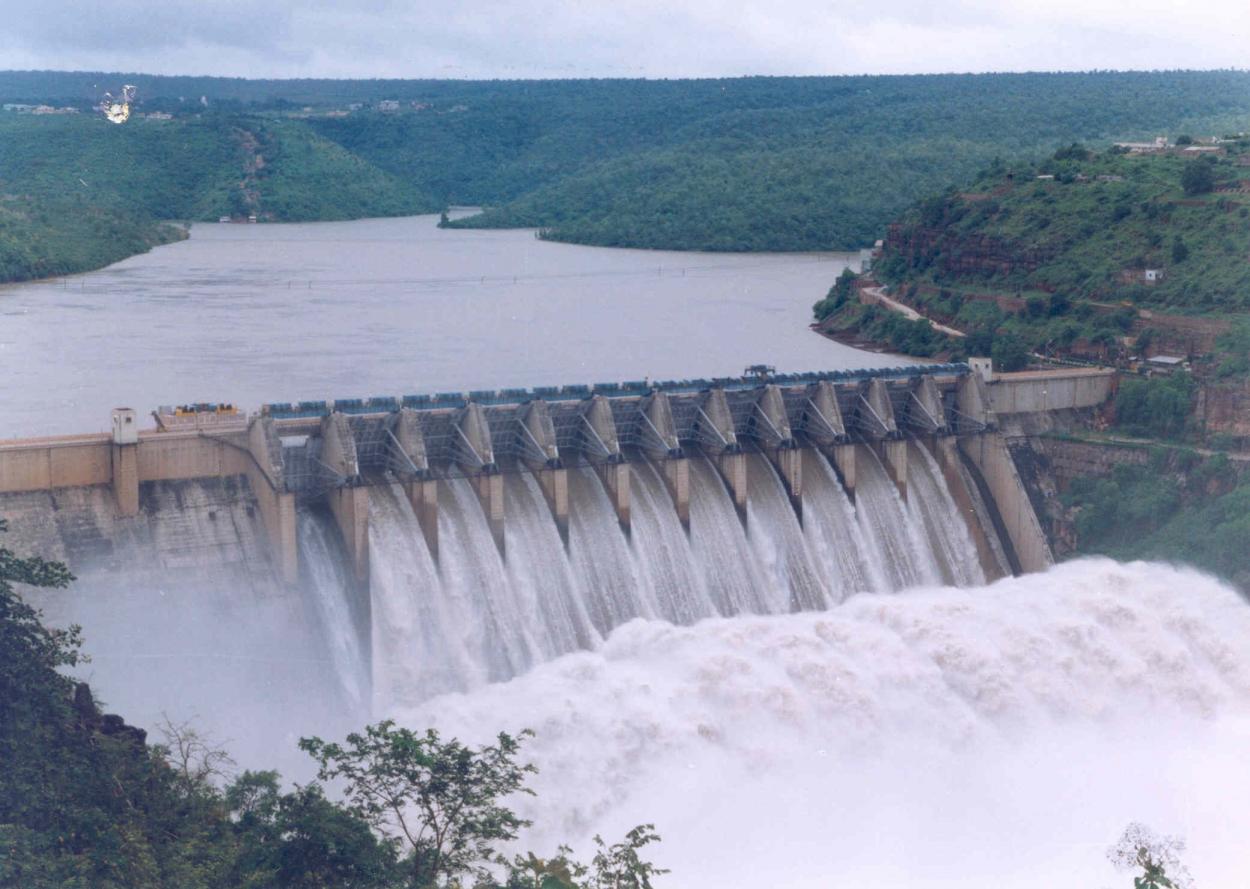 The Linganamakki Dam is very huge and the dam premises is very well kept and maintained neatly. From the dam you were able to glimpse identically beautiful scene of forested islands as well as hill slopes clothed with evergreen forests. Behind the dam is a large reservoir. The discharge from the dam can be quite heavy.
Karnataka Tourism is improving the tourism through homestays and in development and maintenance of tourist places
Some of the best homestay in Shimoga can be found on HolidayMonk web portal.