The federal capital of Malaysia, a food and fashion-lover's paradise, a bustling city known for its ultramodern buildings and its interestingly diverse Malay, Chinese and Indian cultures; Kuala Lumpur( abbreviated as K.L.) is the sixth most visited city in the world, attracting more than 8 million tourists every year.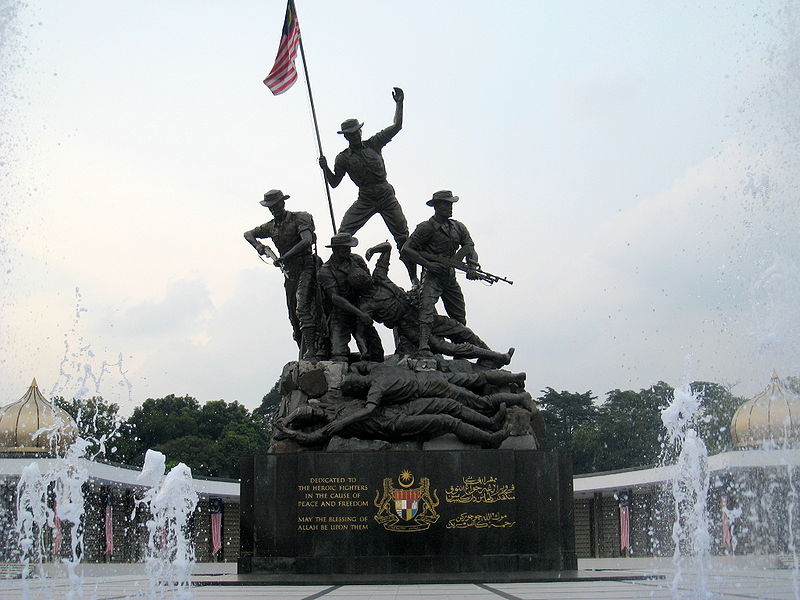 Photo Credit: Vzach
Filled with low-cost hotels, great shopping destinations, and architectural marvels like the Petronas Twin Towers, Kuala Lumpur makes for a great international travel destination for Indian travellers, especially with the direct flights from India to Kuala Lumpur taking not more than 5-6 hours.
Visit Kuala Lumpur, Malaysia
Located on the west coast of Peninsular Malaysia, Kuala Lumpur is surrounded by Titiwangsa Mountains in the east, and by Indonesia's Sumatra Island in the west.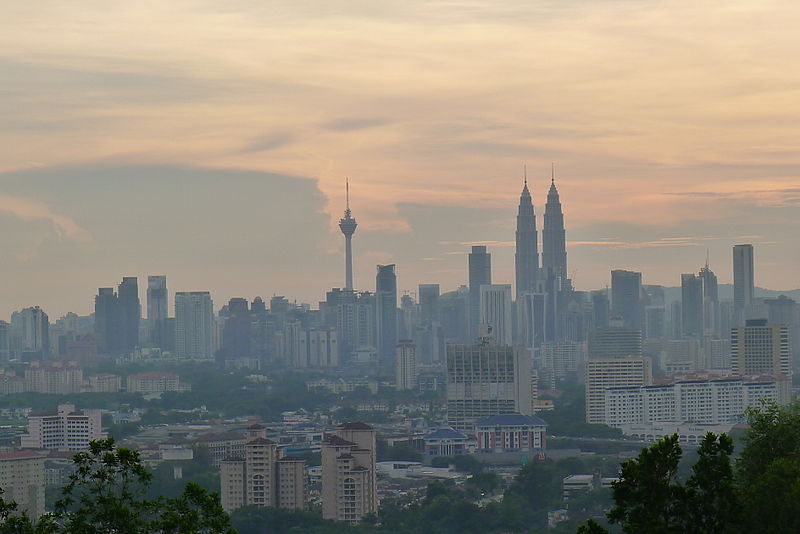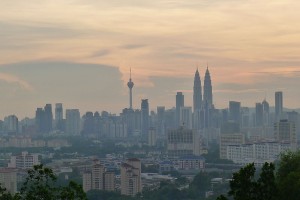 Photo Credit: Azreey
This location gives the city a tropical rainforest climate which is hot, wet, and humid throughout the year. The months of June, July, and August are the driest and therefore the best months to plan a trip to Kuala Lumpur.
Cheat Sheet
Country: Malaysia
State: Federal Territory
Currency: Ringgit (RM)
Time Zone: MST (UTC+8)
Language: Malay, English, Cantonese and Mandarin, Hindi and Tamil
Religion: Islam, Buddhism, Christianity, Hinduism
Population: 1,627,172
Visa Requirements:  Indian nationals travelling to Kuala Lumpur, Malaysia require a visa to enter the country.
International Flights to Kuala Lumpur
Kuala Lumpur's proximity to India makes its a perfect holiday destination for short international trips.There are several cheap flights available from India to Malaysia.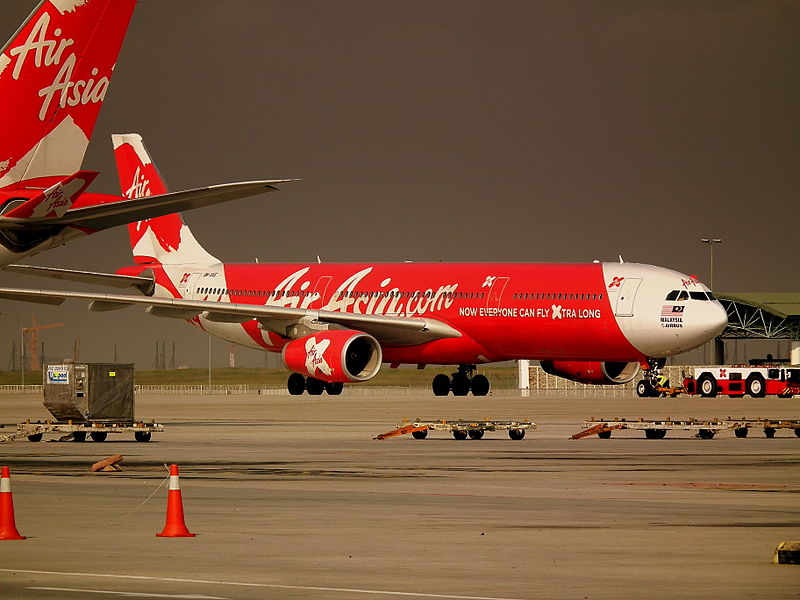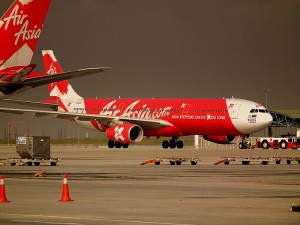 Photo Credit: calflier001
The Kuala Lumpur International Airport, located 50 km south of the city, in the Sepang district of Selangor is Malaysia's busiest airport. The main terminal of the airport handles domestic flights, regional international flights and international flights to other regions within Malaysia. The Low Cost Carrier Terminal (LCCT) caters to the growing number of low cost airlines such as AirAsia, Tigerair and Cebu Pacific.
Air India, Cathay Pacific, Emirates Airlines, and Japan Airlines are some of the airlines that operate flights from major Indian cities such as Delhi, Mumbai, Bangalore, Ahmedabad, and Hyderabad to Kuala Lumpur, Malaysia. Singapore Airlines, Malaysia Airlines, Thai Airways, and Jet Airways offer budget flights to Kuala Lumpur from India.
Average Flight Durations on Popular Routes
Flights to Kuala Lumpur from Delhi : 5h20m – 5h25m
Flights to  Kuala Lumpur from Mumbai : 5h20m – 5h25m
Flights to  Kuala Lumpur from Chennai : 5h20m – 5h25m
Flights to  Kuala Lumpur from Bangalore : 4h10m – 4h20m
Flights to  Kuala Lumpur from Hyderabad : 4h20m
Getting around Kuala Lumpur
From the Airport
The Kuala Lumpur International Airport is connected to the city by the KLIA Express and the KLIA Transit train services.There are public and private buses from the airport to several points in Kuala Lumpur. You can also find airport taxis and airport limousines outside the airport.
Within Kuala Lumpur
Kuala Lumpur's public transport system is quite efficient and convenient. You can make use of the urban rail, bus and taxi services to commute within the city.
Train     Kuala Lumpur's rail-based transit system includes two Light Rail Transit lines (rapid transit), three commuter rail lines, one monorail line and an airport rail link to the Kuala Lumpur Airport, The Touch 'n Go stored value card is used for the payment on RapidKL Train, RapidKL Bus, monorail lines, and KTM Komuter making it easy for travellers to make use of different transport networks.
Bus     Travellers can also use the Double-decker KL Hop-on Hop-off sightseeing buses that serve around 42 notable attractions in the city.Tickets are valid for 24 or 48hrs and allow for unlimited use during the validity period. The buses are scheduled every 30 minutes, but rush hours and traffic jams may lead to delay in their schedules.
Taxi     The red and white taxis and the bright blue executive taxis can also be used to travel within the city. Taxis are not the best option as you might end up paying extra, especially during rush hour traffic and rains.
Kuala Lumpur Accommodation
From resorts and luxury hotels to budget accommodation, you can find a wide range of hotels in Kuala Lumpur.
Located in the center of the city in Golden Triangle region, the Ritz-Carlton Hotel is Malaysia's first and only luxury boutique hotel. The hotel boasts of classic interiors that fuse 19th century European style with the artistic traditions of Asia. In addition to 220 guestrooms and 31 suites, Ritz-Carlton features the award winning Li Yen Chinese restaurant, the Lobby Lounge, the Ritz-Carlton Club Lounge and the Carlton Gourmet bistro.
Providing high standards of comfort and modern amenities such as jacuzzi, spa, and sauna, theGrand Millenium Hotel in yet another luxury hotel in located in Golden Triangle.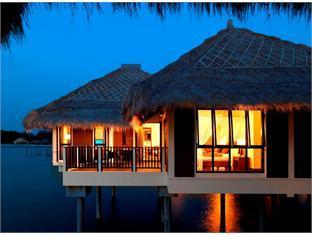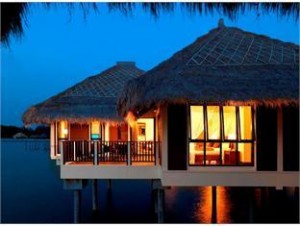 If you are looking for looking for a good accommodation near the Kuala Lumpur airport, then the Golden Palm Tree Iconic Resort & Spa and the Empress Sepang Hotel are good options to consider.
For budget travellers, the Swiss Hotel, Hotel Alamanda Petaling Street, Frenz Hotel and Citin Hotel Pudu offer low-cost accommodation
Places to visit in Kuala Lumpur
Kuala Lumpur is replete with some great restaurants, and cafes. For food-lovers, there is no better way to soak in the culture of the city than by exploring its myriad of gastronomical delights. Kuala Lumpur is also endowed with some spectacular shopping centres and architectural wonders. Take a look at some of these must-visit places in the city.
Petronas Twin Towers
The landmark twin skyscrapers of Kuala Lumpur, the Petronas Twin Towers were the world's tallest buildings between 1999 and 2004, until surpassed by Taipei 101.The 1,483 feet tall towers are made out of reinforced concrete, and have a steel and glass exterior designed to resemble Islamic art motifs.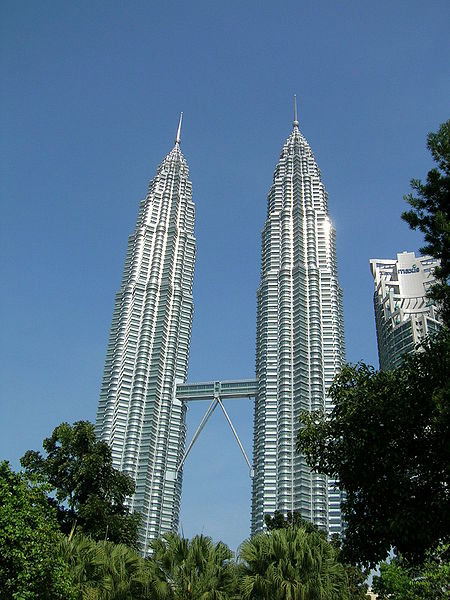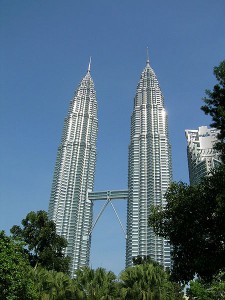 Photo Credit: Formulax
There's a double decker skybridge connecting the two towers on the 41st and 42nd floors. The bridge which is 170 m above the ground and 58 m long, is open to the visitors, but the tickets are limited to only 1000 people per day, and must-be obtained on a first-come, first-served basis.
Golden Triangle
Kuala Lumpur's major shopping and nightlife district, the Golden Triangle area is bordered by three roads – Jalan Imbi, Jalan Sultan Ismail and Jalan Raja Chulan, that connect to form a triangle. The area includes the ever busy shopping centre of Bukit Bintang and the entire Kuala Lumpur City Centre (KLCC), including the Petronas Twin Towers.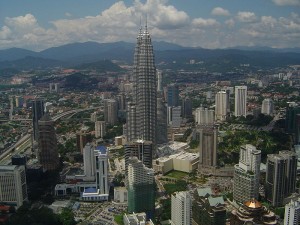 Photo Credit: BertholdD
Filled with towering scrapers, shopping malls and fine-dining restaurants, this place is one of KL's major tourist attractions. From luxury apparels, to fashion accessories and electronic goods, this place is a must-visit if you are a shopping enthusiast.
Merdeka Square
The Merdeka Square (also known as Independence Square and Dataran Merdeka) is a large open square situated in the centre of the city. It's one of Malaysia's famous heritage buildings, a place where Malaysia's independence from the British rule was declared in the year 1957, and the Malaysian flag was hoisted on the 100 metre-high flagpole that dominates the open space.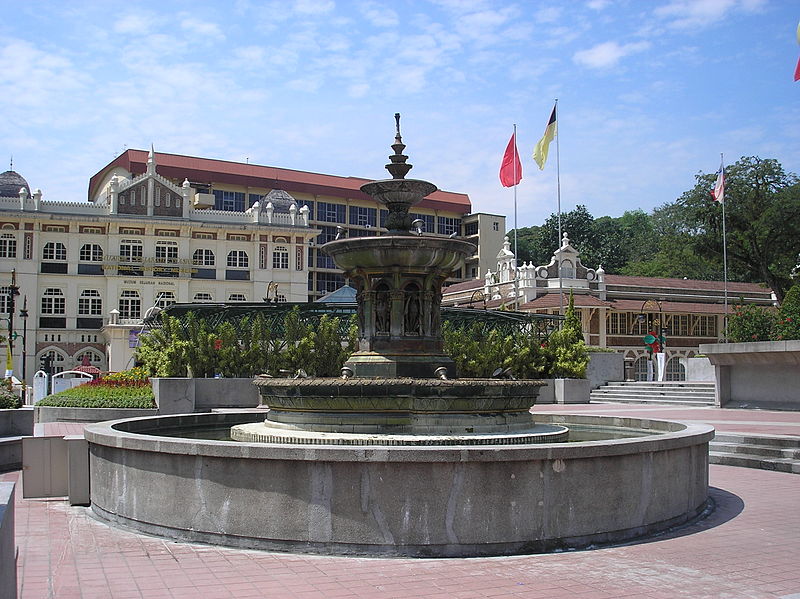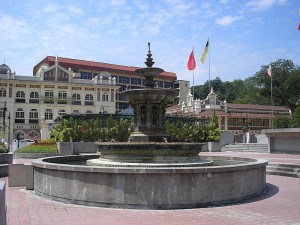 Photo Credit: Two hundred percent
There are several other iconic buildings located near the Merdeka Square such as the Sultan Abdul Samad Building, the Masjid Jamek and the National History museum.
Batu Caves
Located 13 kilometre north of Kuala Lumpur, Batu Caves is a limestone hill comprising of a series of caves and cave temples, dedicated to the Hindu Lord Murugan. It consists of three main caves – the Cathedral Cave, the Art Gallery Cave and the Museum Cave featuring Hindu shrines and paintings.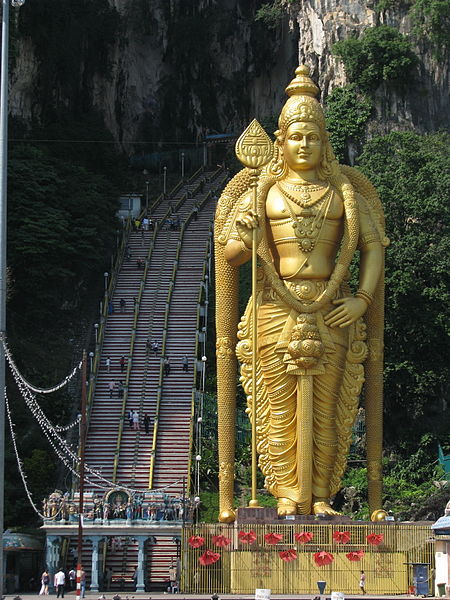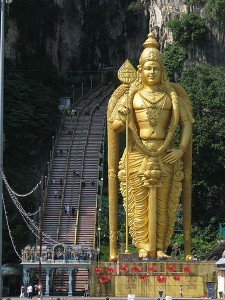 Photo Credit: mckaysavage
The Batu Caves have become a pilgrimage site for Malaysian Hindus, and serve as the focus of the Thaipusam festival celebration in Malaysia.
Explore the multi-cultural treasures of Kuala Lumpur, Malaysia on your next Asian adventure. There are many more activities and attractions including a great nightlife scene, theme parks for family fun, street stalls and an amazing array of delicious Asian food.
Courtesy: wego