With its lush tea plantations, the marshlands of Kaziranga National Park, silk bazaars and ancient pilgrimage sites and temples, Assam has plenty to offer you. Whether it is sightseeing spots, activities, cultural performances or handicrafts, the Northeastern state promises you a remarkable holiday experience. Assam has quite an interesting cuisine as well. The style of cooking here blends practices like fermentation and drying (which are majorly used in the hills) along with the use of fresh vegetables, fish and meat (as typically seen in the plains). Rice is one of the most prominent ingredients in Assamese cuisine while fish and duck are also popular.
1. Khar
A traditional meal here begins with a khar, a class of dishes named after the main ingredient. Believed to cleanse the stomach, khar is an ingredient prepared by filtering water through the ashes of the sun-dried skin of certain kinds of bananas. This is then generously used with raw papaya, pulses, vegetables or fish to whip up a signature Assamese khar dish.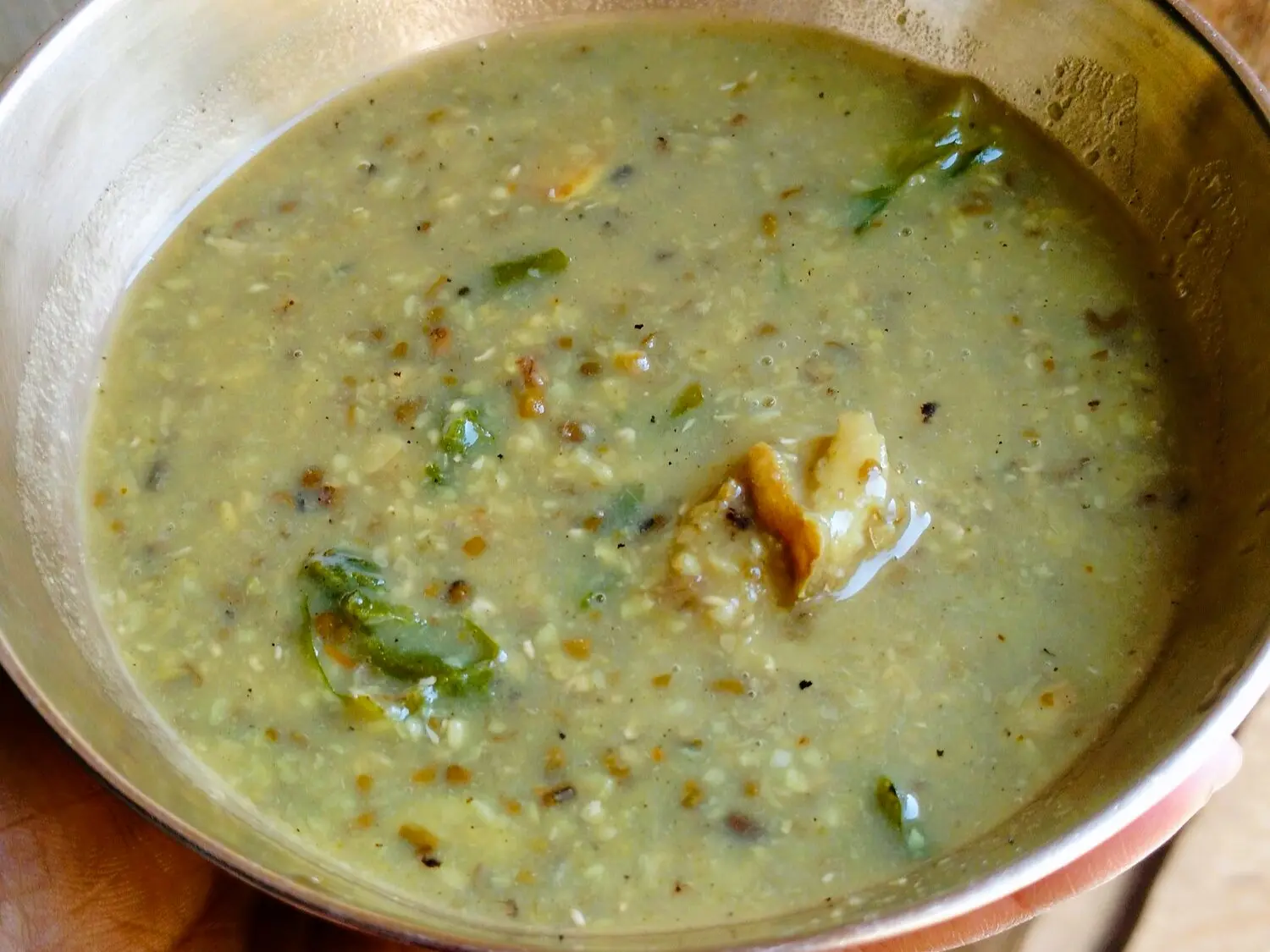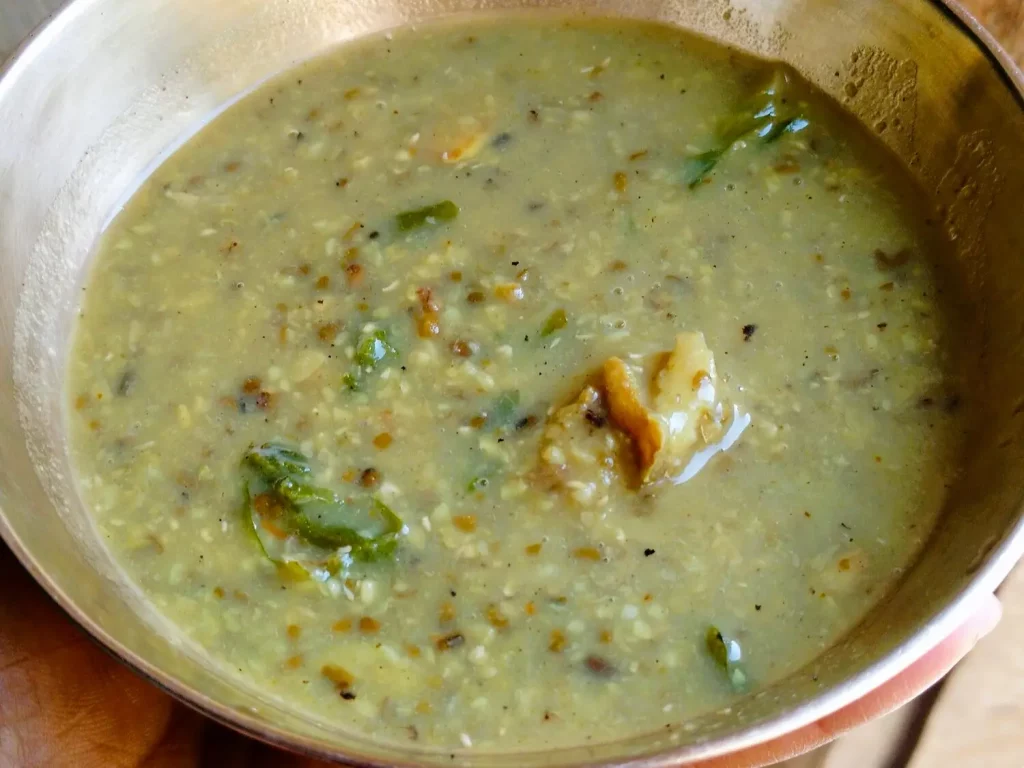 2. Duck Meat Curry (Kumurat diya Hanhor Mangxo)
A delicious Assamese preparation which has duck meat cooked with ash gourd, this dish is often made for special occasions. Adding to its distinct flavour, the dish has whole spices including crushed black pepper. The juicy chunks of duck meat are cut into quite small pieces and cooked with tender ash gourd, letting the spices seep into the meat.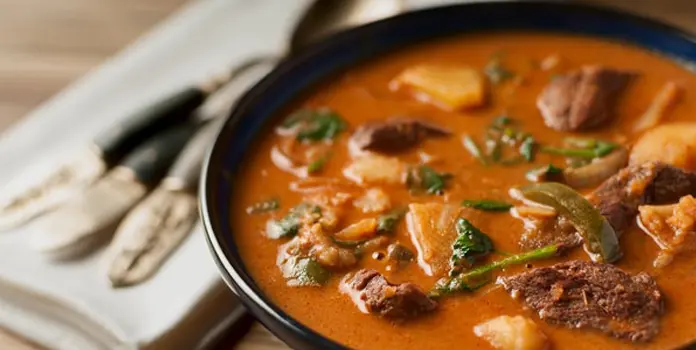 3. Masor Tenga
Another must-try food of Assam, Masor Tenga is a sour and tangy fish curry. Best enjoyed with steamed rice, this is a staple of Assamese cuisine. Being a popular dish, it has quite a few variations in recipes. For instance, while some preparations use lemon or mangosteen to add the tangy flavour, the most commonly used ingredient is a tomato.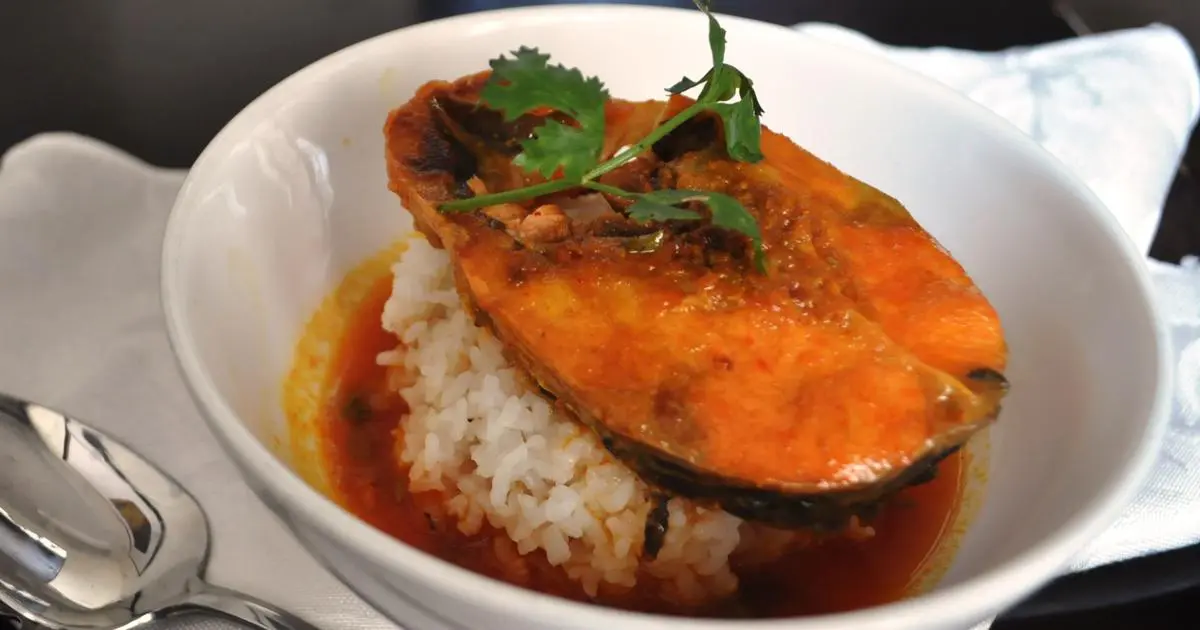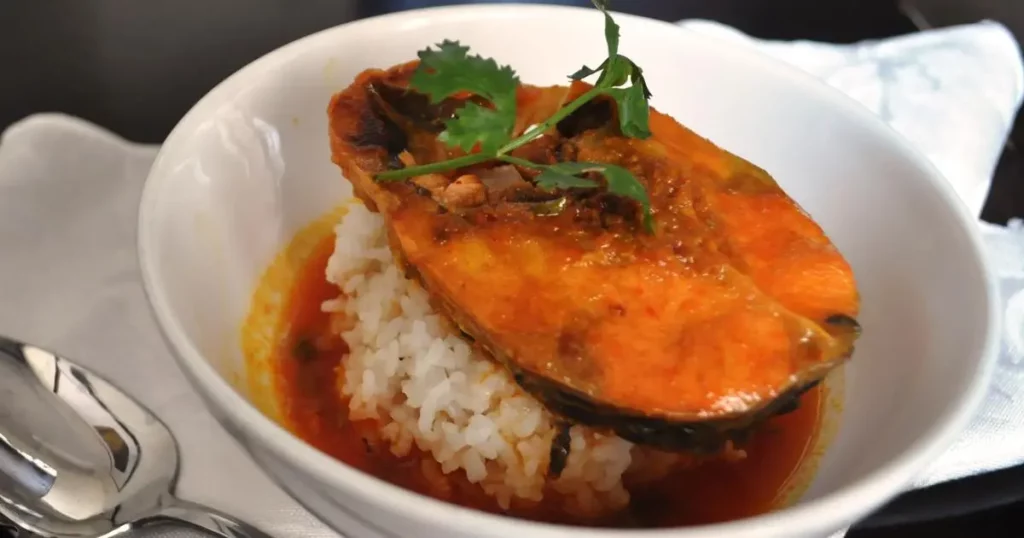 4. Aloo Pitika
Essentially the Assamese version of mashed potatoes, aloo pitika uses ingredients like raw onions, mustard oil and green chillies to add a nice flavour to the otherwise simple mash. It is a signature dish of the northeastern state. Cilantro leaves, pumpkins, gourds, boiled eggs and dried fish are also sometimes added to take the dish up a notch.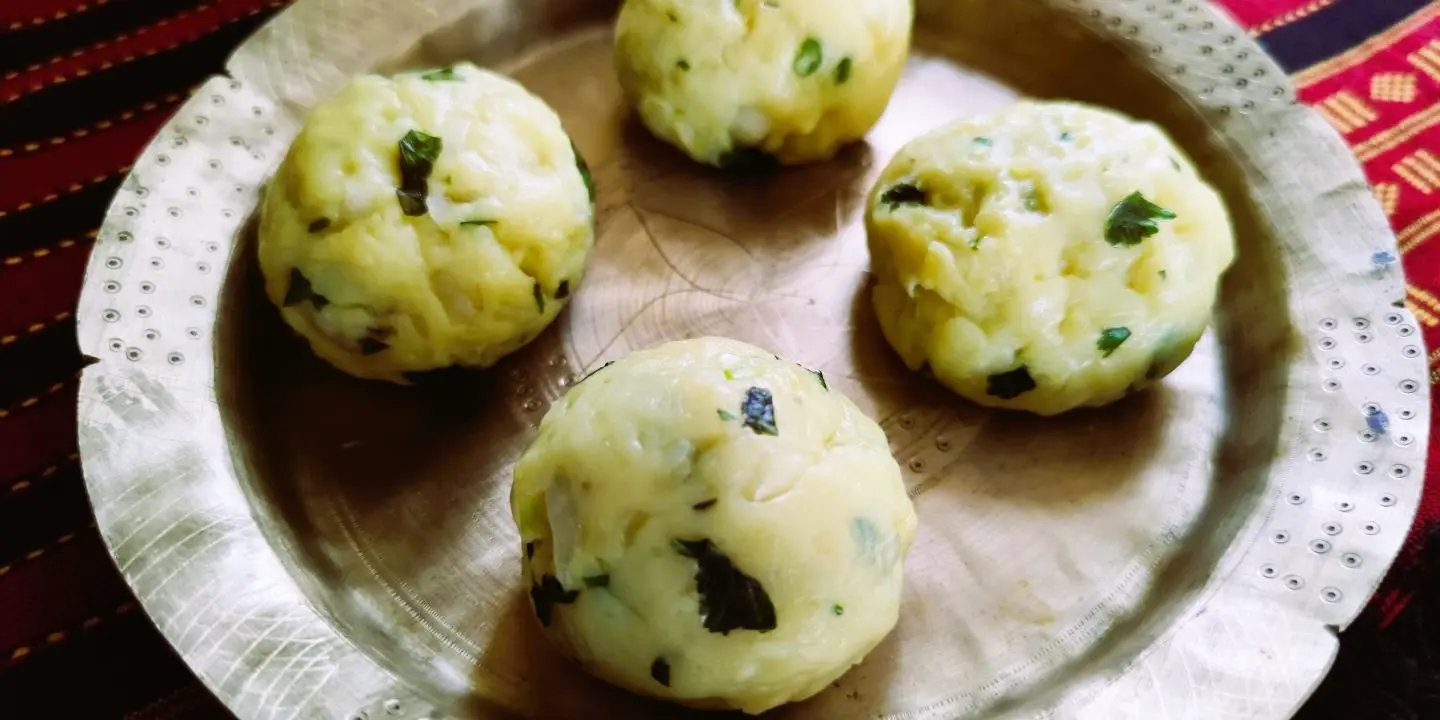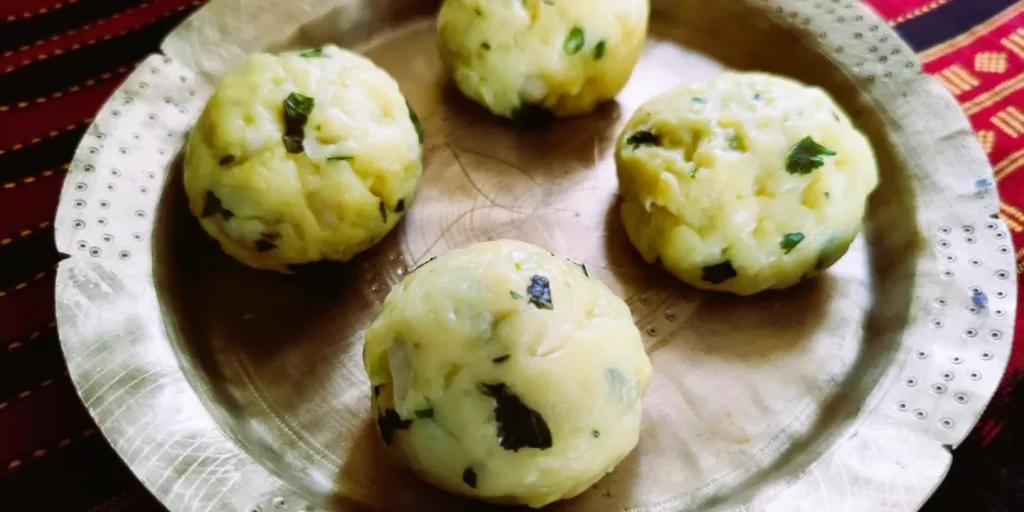 5. Xaak Aru Bhaji
Another authentic food of Assam, xaak aru bhaji has plenty of leafy vegetables (xaak) taking centre stage. Made with herbs and vegetables, the dish is generally seasoned with ginger, garlic, cinnamon, onions and sometimes, lemon. A stir-fry version of xaak aru bhaji can also be prepared with potato added into the mix.
6. Luchi
Luchi is a staple of Bengali, Assamese and Oriya cuisine. Prepared with wheat flour, it is a common dish served in Assam. Deep-fried and puffed up, these go well with flavourful curries and pickles.
7. Ou Khatta
A chutney of sorts, Ou Khatta is made with elephant apple and jaggery. Elephant apple, which is used in quite a few Assamese dishes, is boiled and lightly mashed before being sauteed in mustard oil. Finally, jaggery is added to it. The pungent flavour of the mustard and elephant apple is a nice contrast with the sweet jagggery, giving you a melange of tastes. If you prefer it slightly spicy, you can add some chill powder or ginger-garlic paste as per your preference.
8. Silkworm
Before you scrunch up your nose, ask an Assamese and they will tell you about how tasty this actually is. Silkworms are deep-fried with a few spices to add flavour to it. Crunch on the outside and juicy inside, its taste is often similar to a mix of chicken and pork. However, it might not be everyone's cup of tea, we must say.
9. Baanhgajor Lagor Kukura
An authentic food of Assam, this dish uses chicken, bamboo shoots and lentils in its preparation. The chicken and bamboo shoots are boiled separately and then cooked together. Keeping with Assamese cooking style, the preparation uses minimal spices. The taste of bamboo shoots might take some time to get used to, but it leaves behind a delicious taste which is generally complementary to meat dishes.
10. Pitha
Pitha is a snack prepared during the festival of Magh Bihu in Assam. It is also prepared as a regular household snack and savoured with tea. While there are different versions of it, Assamese pithas are often made from bora saul, a special kind of glutinous rice, or xaali saul, or sun-dried rice. The stuffing in these commonly includes coconut and jaggery. Pithas can be sweet or sour, even steamed, fried or barbequed inside a hollow bamboo stem. Other kinds of pithas include til pitha, hutuli pitha and bhaapot diya pitha.
Next time you head to the northeastern state, make sure to try all these dishes of Assam.