If you thought India was all about breathtaking sights, great food and vibrant cities, think again. There's more to the country than just places to visit and sights to see. In fact, there are enough options for adventure in India, if you're looking for an adrenaline rush. From simpler ones like trekking to bungee jumping, the country has everything an adventure lover could ask for. But did you also know that some of these offbeat options are offered at lesser-known locations? For instance, did you know you could go bungee jumping in a rustic town in Chattisgarh? We've gone ahead and picked out the top 5 activities for adventure in India, offered at offbeat spots.
Seeking Adventure? 5 Activities in Lesser-Known Places in India for Adrenaline Junkies
1. Surfing in Udupi
Never thought this temple town in Karnataka would have its fair share of adventure to offer? Ideal for your dose of adventure in India, Udupi has surfing clubs and classes, led by certified instructors with quality equipment. Perfect for newbies, amateurs and experienced surfers, the town has quite a few options like Shaka Surf Club. Once you're done with the classes, grab a surfboard and head out to conquer the waves. After all, what could be better than the adrenaline rush you get from gliding swiftly across the gushing waves?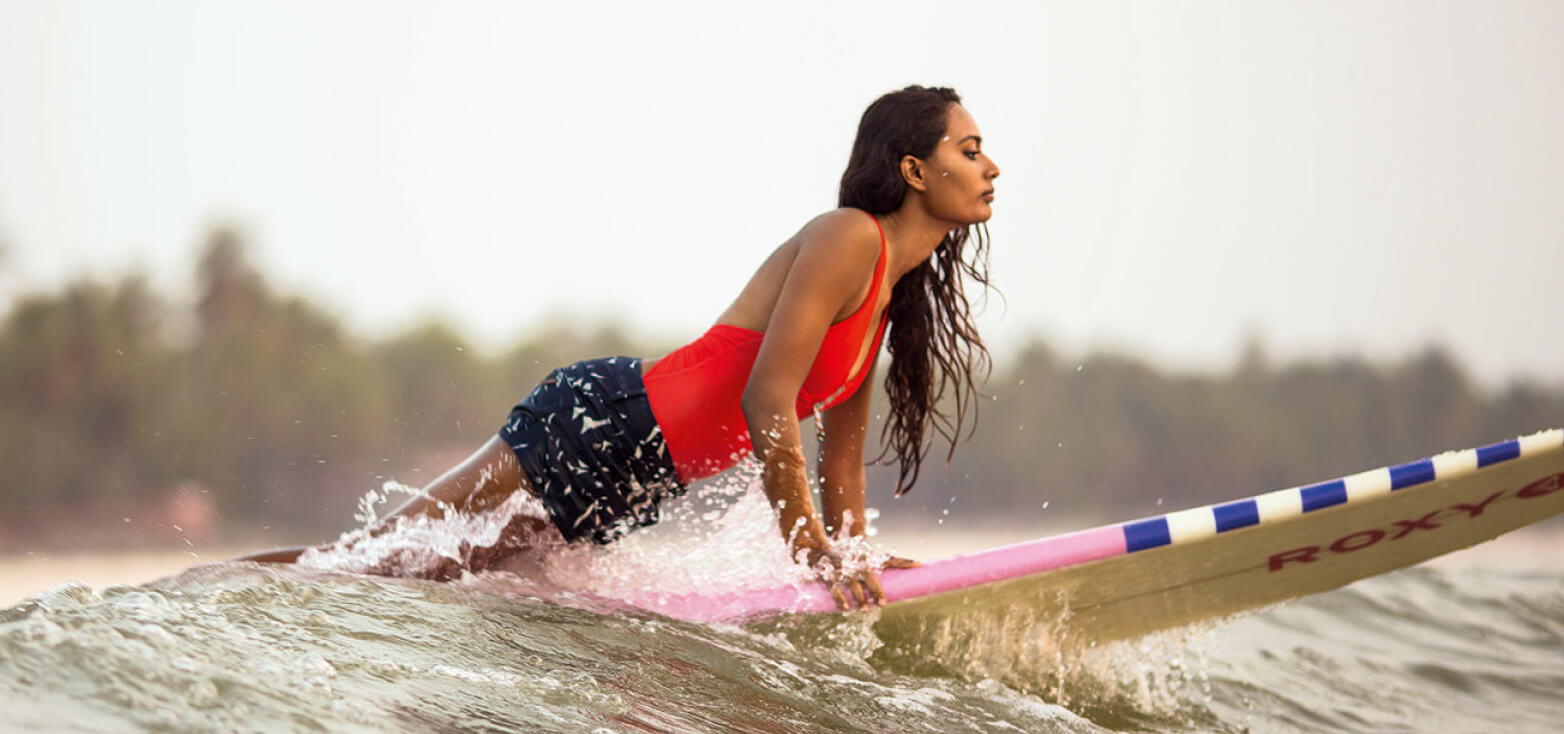 2. Hot Air Ballooning in Lonavala
Feeling a bit too grounded? Shake it off and head to Lonavala. This charming hill station is known for its natural beauty and picturesque sights. But you can take it up a notch and hop onto a hot air balloon here for a truly thrilling adventure in India. It is just as perfect for a romantic day out with your partner as it is for a fun group activity. The balloon ride will leave you breathless with excitement, while the views are bound to leave you in awe.
3. Kayaking in Mumbai
Never knew you could go kayaking in the waters of bustling Mumbai? Well, now, you do. Kayak in the azure waters of the Arabian Sea, float along a bit and gather speed to up the adrenaline a bit. An amazing experience for thrill-seekers, this activity is quite laidback and lets you unwind while kayaking away. Surrounded by the gentle ripple of the waters, you might feel worlds away from the city's chaos and cacophony.
4. Zorbing in Munnar
Munnar has always been a popular holiday destination due to its greenery and scenic beauty. If you want a break from spending the weekend curled up in a blanket while you are at this paradise, get out there and go zorbing! Another of the lesser-known places offering adventure activities in India, Munnar lets you roll past verdant landscape while in a huge orb, usually transparent. With every vein pumping with newfound energy, this activity is sure to give you an exhilarating experience.
5. Bungee Jumping in Jagdalpur
Jagdalpur, a laidback city in Chattisgarh, has more than just palaces, waterfalls and museums. In fact, it has one of the most thrilling adventures you could sign up for – bungee jumping! Following necessary safety measures and performed under special supervision, bungee jumping here is a must-try among adventure activities in the country. While you rush down, seemingly untethered (with your heart in your throat!), you will feel the instant rush of adrenaline for a few seconds. The surrounding wilderness and verdure will add to the beautiful sights you can gape at, once you get your breath back.