About Myanmar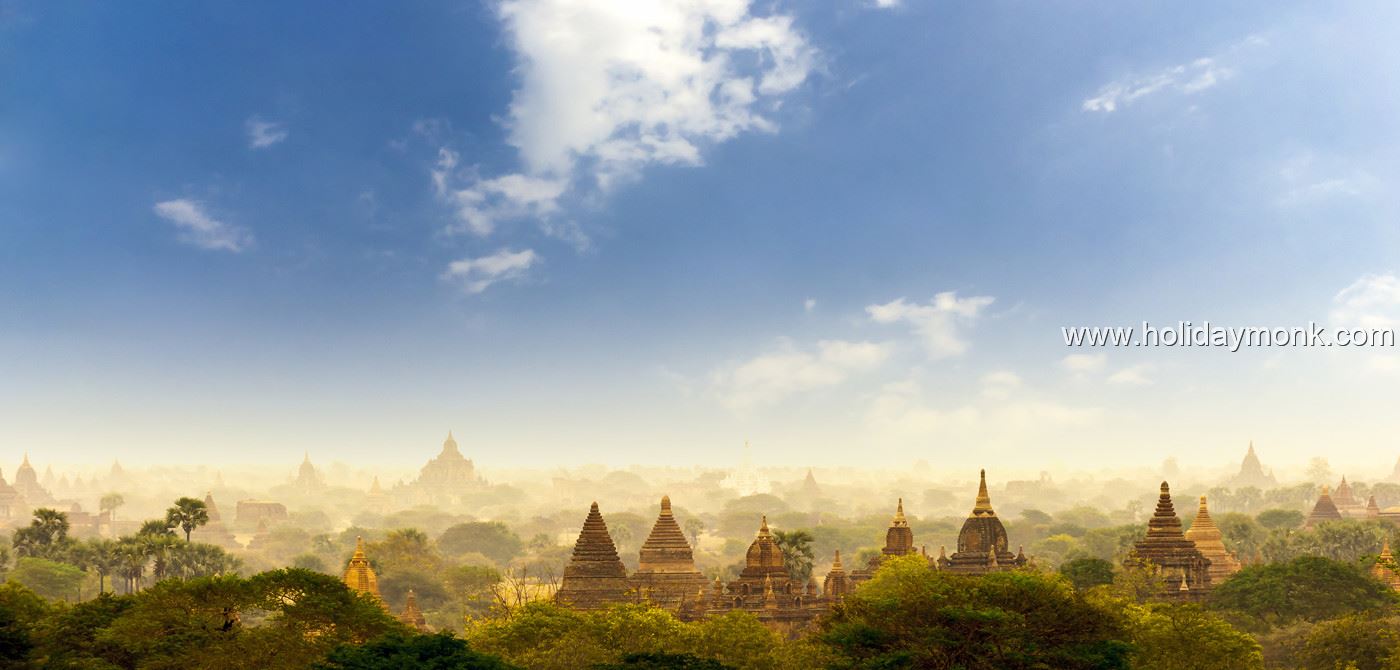 Mingalabar is a word of welcome and a wish for good fortune. This single word signifies the inherent nature of the people of Myanmar, offering world-class hospitality and always wishing others well. Traditions deeply rooted in the loving-kindness philosophy of Buddhism, the creed the Myanmar lives by is cedana, or heart-felt goodwill towards friends and strangers alike.
Culture and Religion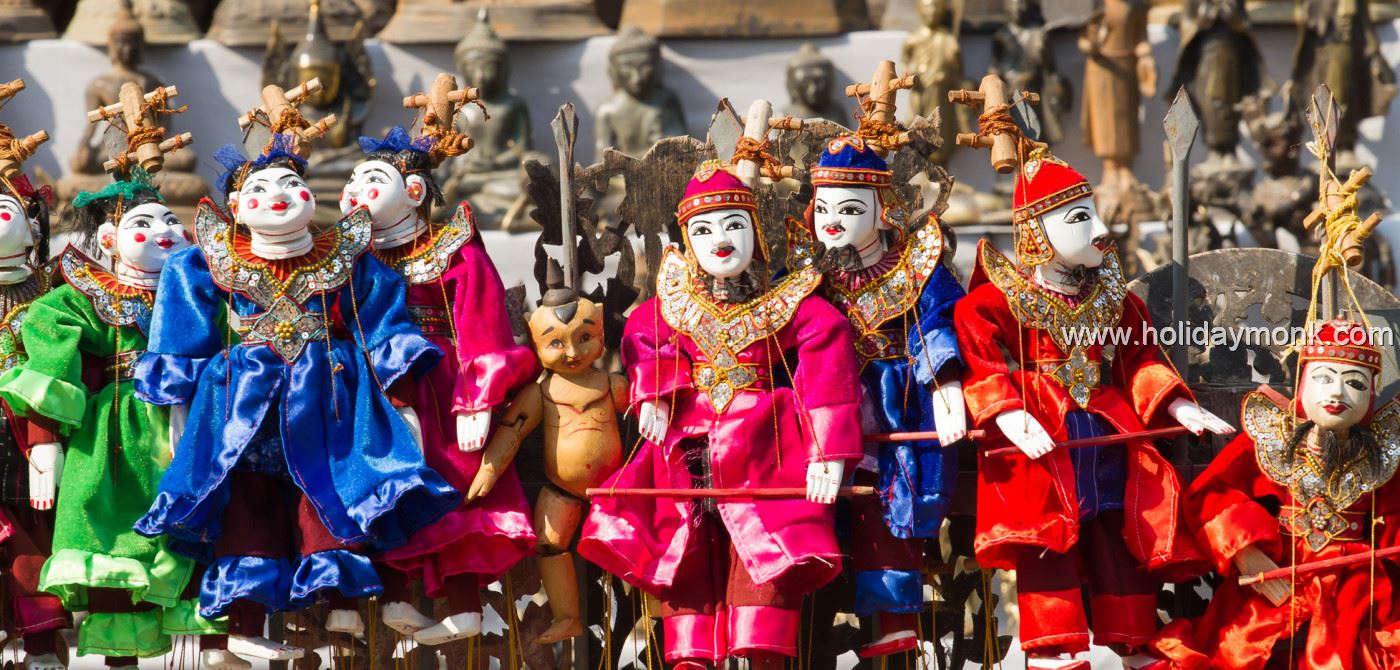 85% of Myanmar's population practices Buddhism, but there are substantial numbers of Christians, Hindus, Muslims and animists throughout the country. It is therefore not unusual to see pagodas, churches, mosques and temples standing together in a single neighborhood. Spirit worship also exists side-by-side with Buddhism, as these minor gods are believed to be disciples of the Buddha's teachings.
History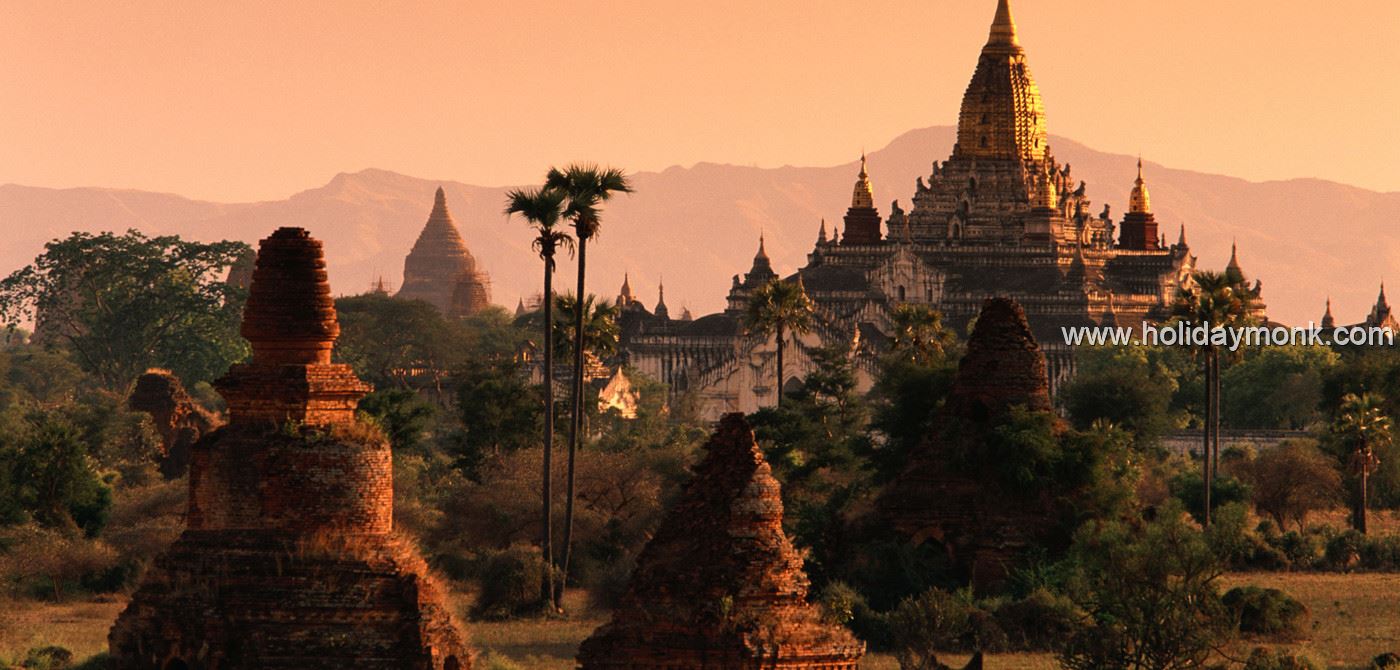 Myanmar's history can be traced back to the 2nd century when the Rakhine ruled the west coast and Pyu civilization flourished in the central regions. Throughout the years great kingdoms came and went until the Third Myanmar Empire fell in 1885 to the colonial British; Myanmar subsequently regained independence in 1948. For many years Myanmar disappeared behind a wall of self-isolation, and only recently reopened its doors to the outside world, revealing the country's unique culture and stunning scenery to new generations of visitors.
Language
There are more than 100 ethnic groups in Myanmar, all with their own languages and dialects. The majority speaks Myanmar (Burmese), although English is widely spoken in urban areas and tourist hubs like Yangon and Mandalay. Helpful tour guides that speak major foreign languages can be booked through your tour operator.
Geography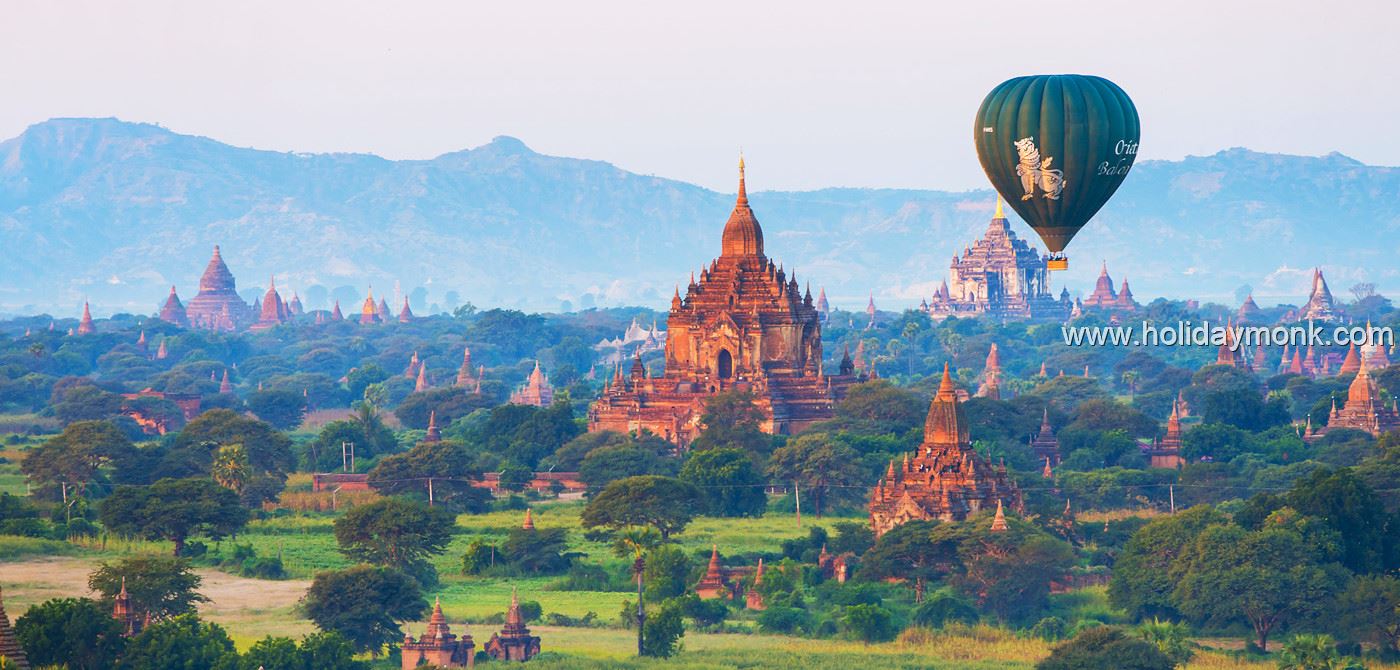 Myanmar is geographically the largest country in Southeast Asia. Rich not only in traditions, Myanmar's fertile land is crossed by a number of rivers that are used for transportation, irrigation, and also as a source of food. Myanmar's primary river artery is the Irrawaddy, often referred to here as the Ayerawady. Mines have yielded some of the world's finest rubies and imperial jades, while the sea off the southern coast is prime breeding ground for cultured pearls of excellent luster.
5 Best Places to Visit in Myanmar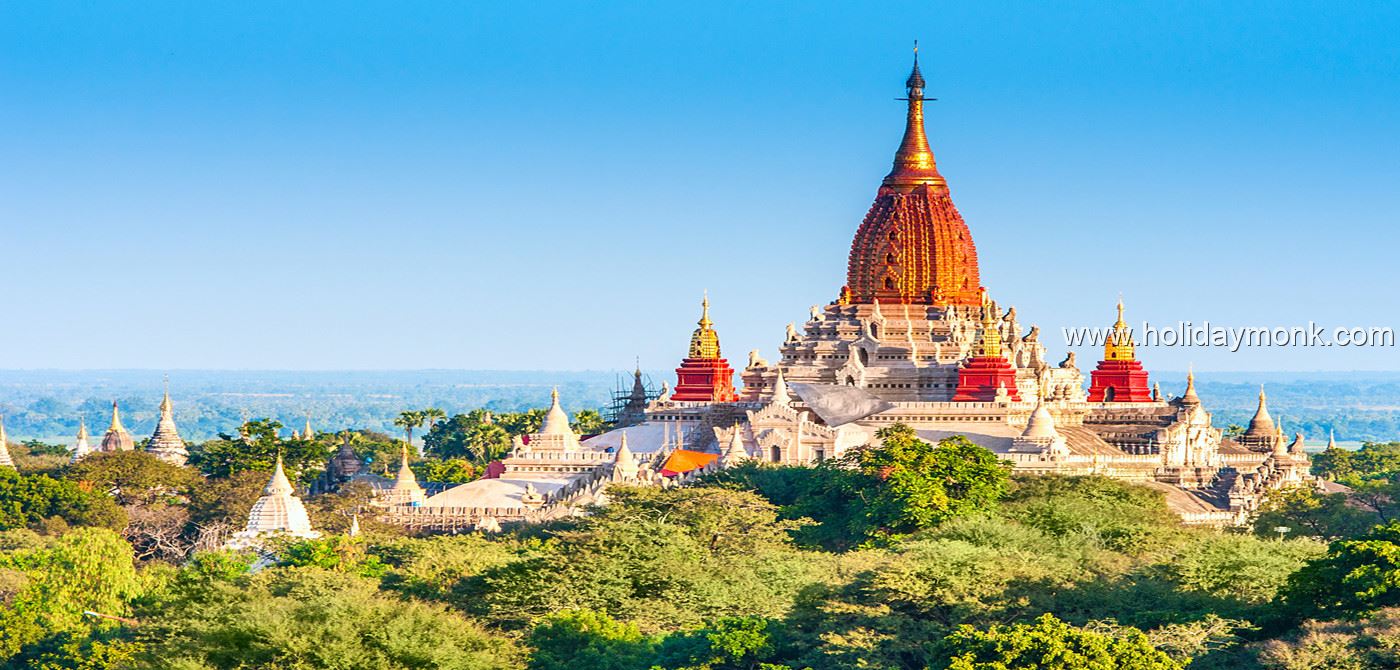 Bagan's Temples
Bagan and its thousands of majestic temples has been a sight to behold for over 1,000 years. Currently, 2,230 temples remain, compared with the several thousand chronicled back in ancient times. Regardless, this is more than anywhere else in the world! Bagan is considered to be the most popular destination in Myanmar, and the most memorable way to soak in its beauty is by a breathtaking hot air balloon ride at dawn or dusk.
Inle Lake
Inle Lake is located in Shan State and is brimming with natural beauty and biodiversity. This lake is inhabited by the Intha people, famous for living in stilted houses constructed on the lake and cultivating floating gardens for centuries. Make sure to catch a glimpse of the fishermen pushing their boats forward using a unique leg-rowing technique in place of a typical oar.
Golden rock
Picture this: a giant, golden boulder, with a pagoda on top, balancing precariously on the edge of a 1000m high cliff. Sounds like an unbelievable sight – and it is. For this reason alone, Golden Rock is a sight you have to see to truly believe. Known locally as Kyaiktiyo Zedi, Golden Rock, is covered in gold leaf and is believed by locals to be held in place through one of the Buddha's miracles and is said to house a strand of his hair. Visiting here is a pilgrimage for Myanmar Buddhists.
Taung Kalat
Constructed at the summit of an extinct volcano plug, Taung Kalat is a breathtaking Buddhist monastery. Reaching the top is no easy feat: visitors must climb the 777 steps to reach the monastery and enjoy the bird's eye views of Bagan and the peak of Mount Popa. To add some ease and amusement to your arduous journey, be on the lookout for the friendly and curious monkeys seeking a treat.
Shwedagon Pagoda
Located in Myanmar's bustling cultural capital of Yangon on Singuttara Hill, the 2,500-year-old Shwedagon Pagoda is arguably the most recognized and beautiful pagoda in the country. At over 300 feet, this looming and revered pagoda is covered in gold leaf and diamonds and emanates a gorgeous glow all day and night. Because of its religious relics and powerful presence, Shwedagon Pagoda is considered to be Myanmar's most sacred Buddhist site.
Preparing a Trip to Myanmar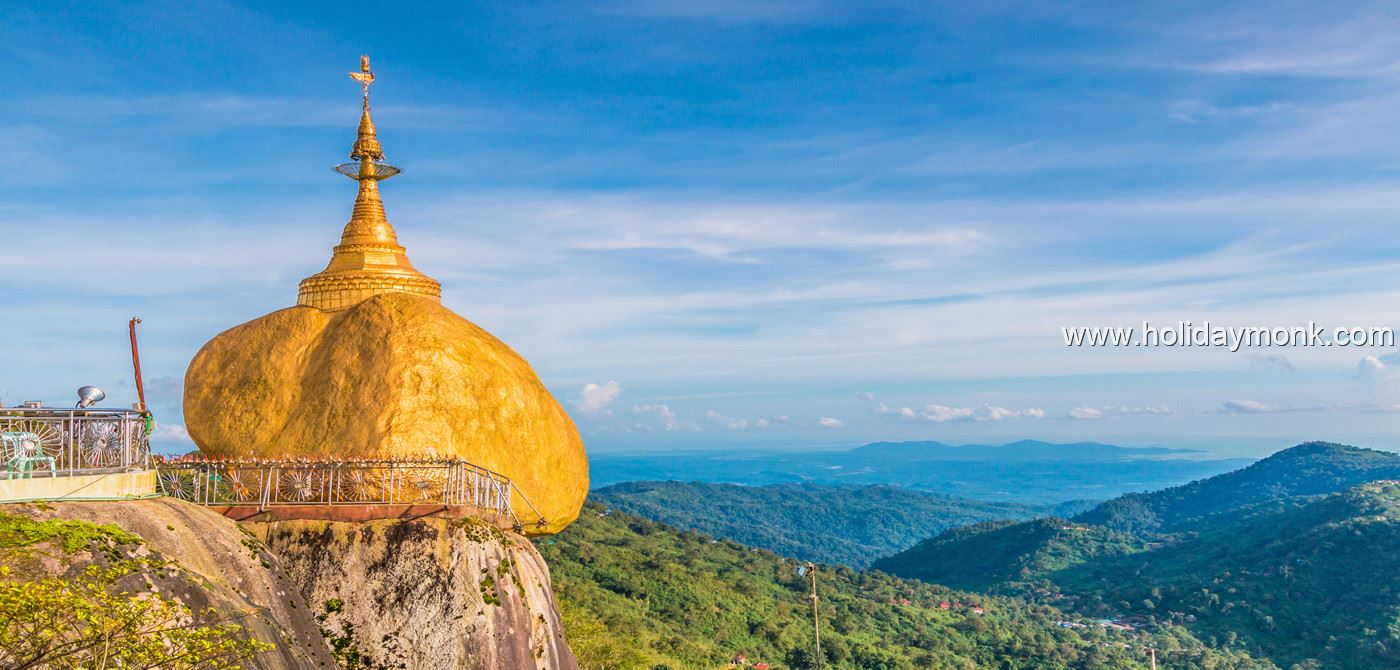 Apply for a Visa
If you have a passport from Brunei, Cambodia, Indonesia, Laos, Philippines and Vietnam, you can enter Myanmar as a tourist for up to 14 days.  Otherwise, it is essential to apply for a Myanmar tourist visa before your trip. Myanmar's government recently implemented an eVisa program for 100 countries, which allows tourists to apply for a visa online. If you hold a passport from a country that is not on the e-visa list, you will still need to apply at a consulate or embassy in your home country. Please note that e-visas can only be used to enter the country through one of three international airports: Mandalay, Yangon or Nay Pyi Taw.
Learn the Local Currency
Myanmar's local currency is called the Kyat (MMK), pronounced 'chat'.  The central bank website displays the exchange rate to the USD each day. It is easy to change money at the airport, a bank, a hotel or a forex. There are also ATMs throughout larger cities. Not many places accept credit cards, but that is slowly changing and you'll be able to use visa or mastercard in some hotels and restaurants.
Get Vaccinated
According to the Center for Disease Control and Prevention, there are some vaccinations travelers should receive before traveling to Myanmar. Along with the recommended routine vaccines or measles-mumps-rubella, diphtheria-tetanus-pertussis, chickenpox, polio, and a yearly flu shot, the typhoid vaccine is strongly suggested to protect against contaminated food and water. The Yellow Fever vaccine is not necessary in Myanmar, however if traveling into the country from a nation with the YFV risk, the Myanmar government will ask for proof of vaccination. Another precaution to take is to obtain malaria medicine if traveling to areas with altitudes less than 3281 feet (1000 m). For example, there is no danger of malaria in Yangon and Mandalay.
Learn the Lingo
Do your parents still refer to Myanmar as Burma? That's because up until 1989, this country had been called Burma under the British colonial administration and kept this name officially when it obtained independence in 1948. In 1989, it was switched to Myanmar.
Pick a Season
Regardless of weather, Myanmar is a beautiful country. February to May sees a warm climate with barely any rainfall, and May to October is the lush, green rainy season. If you're seeking cooler, dry weather, head to Myanmar any time from October to February.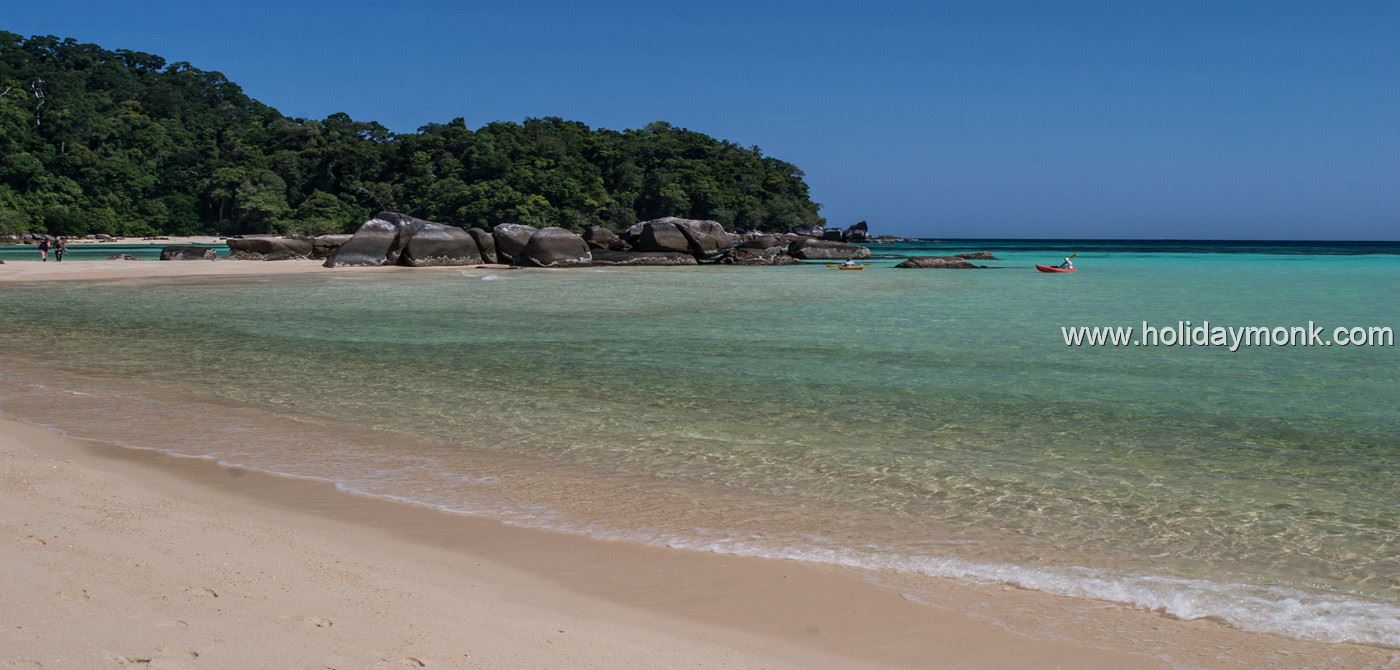 Want to know more about Myanmar Travel?
Ask us anything.
OR
Check out few sample trip plans to Myanmar