If you are looking for a holistic and natural way to rejuvenate your body and mind, you might want to consider visiting one of the top Ayurvedic retreats in Karnataka. Ayurveda is an ancient system of medicine that originated in India and is based on the principles of balance, harmony and wellness. Ayurveda offers various treatments and therapies that can help you detoxify, heal and revitalize your physical and mental health.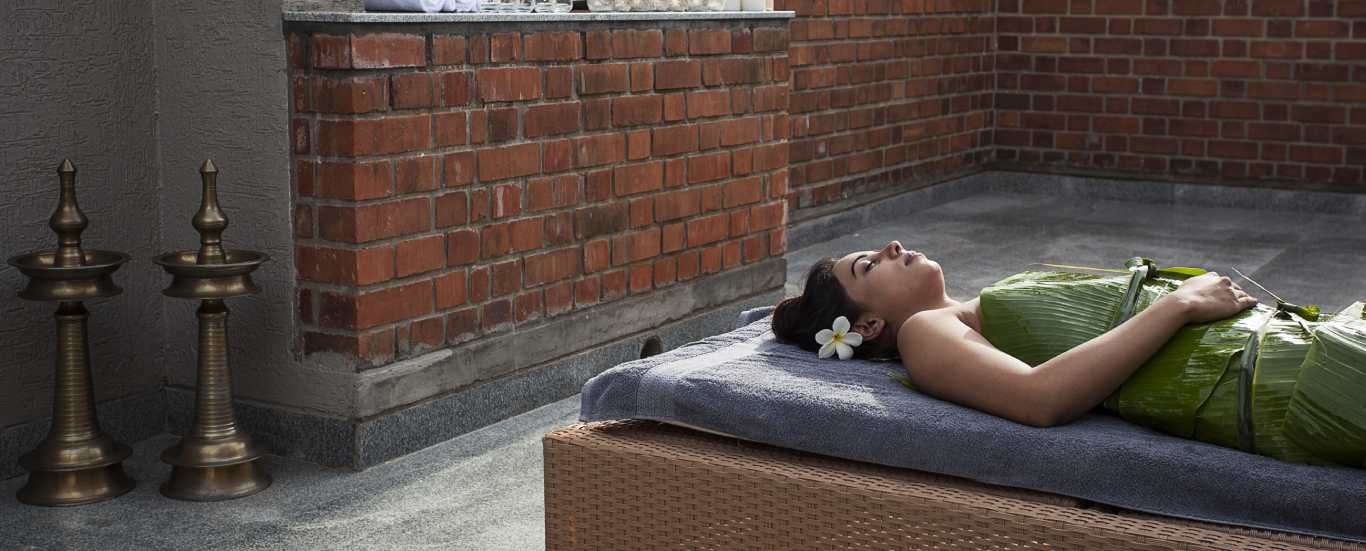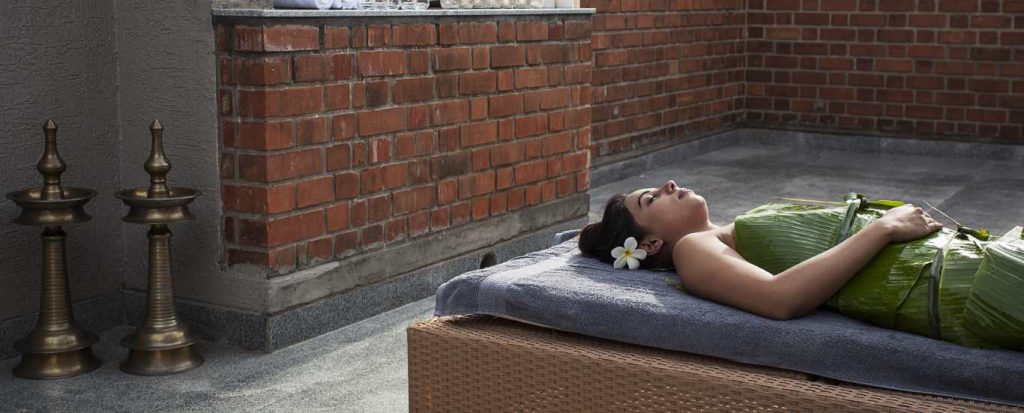 In this blog post, we will introduce you to some of the best Ayurvedic retreats in Karnataka that you can choose from for your next wellness getaway. Whether you want to experience the serene beauty of nature, indulge in authentic Ayurvedic cuisine, or enjoy personalized consultations and treatments from expert doctors and therapists, these retreats have something for everyone.
Shreyas Yoga Retreat
Shreyas Yoga Retreat is a luxury wellness resort that combines the ancient wisdom of yoga and Ayurveda with modern amenities and comfort. Located on a sprawling 25-acre estate near Bangalore, Shreyas offers a tranquil and serene environment where you can relax, meditate and practice yoga. You can also opt for various Ayurvedic treatments such as massages, facials, body scrubs and wraps that are customized according to your body type and needs. Shreyas also has an organic farm where they grow their own fruits, vegetables and herbs that are used to prepare delicious vegetarian meals for the guests.
Soukya Holistic Health Centre
Soukya Holistic Health Centre is a world-class wellness destination that offers a comprehensive range of integrative medicine services, including Ayurveda, homeopathy, naturopathy, acupuncture, yoga and more. Soukya is situated on a 30-acre organic farm near Bangalore, where you can enjoy the lush greenery, fresh air and peaceful atmosphere. Soukya has a team of qualified and experienced doctors and therapists who will assess your health condition and prescribe a personalized treatment plan that suits your goals and preferences. You can also enjoy various facilities such as a swimming pool, a library, a meditation hall and a gym at Soukya.
Indus Valley Ayurvedic Centre
Indus Valley Ayurvedic Centre is a traditional Ayurvedic resort that is located at the foot of the Chamundi Hills in Mysore. Indus Valley offers authentic Ayurvedic treatments and therapies that are based on the classical texts of Ayurveda. You can choose from a variety of packages that cater to different health issues such as stress, obesity, diabetes, arthritis, skin problems and more. Indus Valley also has a yoga centre where you can learn and practice different types of yoga under the guidance of certified instructors. Indus Valley also has a restaurant that serves healthy and tasty Ayurvedic food that is prepared with fresh and organic ingredients.
Prakruti Ayurveda Health Resort
Prakruti Ayurveda Health Resort is a family-run resort that is located in the scenic Malnad region of Karnataka. Prakruti offers a unique blend of Ayurveda and nature therapy that can help you rejuvenate your body and mind. You can enjoy various Ayurvedic treatments such as panchakarma, shirodhara, abhyanga and more that are performed by trained therapists using natural oils and herbs. You can also explore the natural beauty of the surrounding area by taking walks in the forest, visiting waterfalls, birdwatching or cycling. Prakruti also has a restaurant that serves mouthwatering local cuisine that is prepared with organic produce from their own farm.
Kairali Ayurvedic Village
This is a serene and scenic village that offers a holistic approach to wellness. It offers authentic Ayurvedic treatments and therapies, along with yoga, meditation, diet and lifestyle counseling. You can also enjoy cultural programs, outdoor activities and local sightseeing. Kairali Ayurvedic Village is nestled in the foothills of the Western Ghats in Kodagu district.
Swa Swara Resort
Inspired by the first sound of creation, OM, the resort in Gokarana on Om Beach is a perfect setting to enable one to hear the 'voice of the inner self'.
Set in wilderness on the shoreline of the Konkan Coast, SwaSwara is cast in the colours of the earth and its form and spirit celebrates simplicity and purity, in keeping with our ethos of a well-being holiday. SwaSwara is a sanctuary for your Prakruti or the innermost nature of an individual – that special blend of qualities and features that grant it uniqueness! Its goal is to offer a time away from all the clutter in your life and transport you into a nurturing space that is calming, renewing and exhilarating for you and your loved ones. A SwaSwara well-being can be experienced in many ways. To some it is that closeness to raw nature that forms the central focus of a meaningful holiday; to others that same well-being is achieved through a combination of nature activities with creative explorations, healthy cooking, meditative moods, Yoga Asana practices and rejuvenating Ayurveda therapies; and for those in search for a deeper sense of healing, the curated programmes focused on Ayurveda and Yoga therapies have a lasting impact on their lives. Guests can choose programmes that start at one night and going up to 28 nights.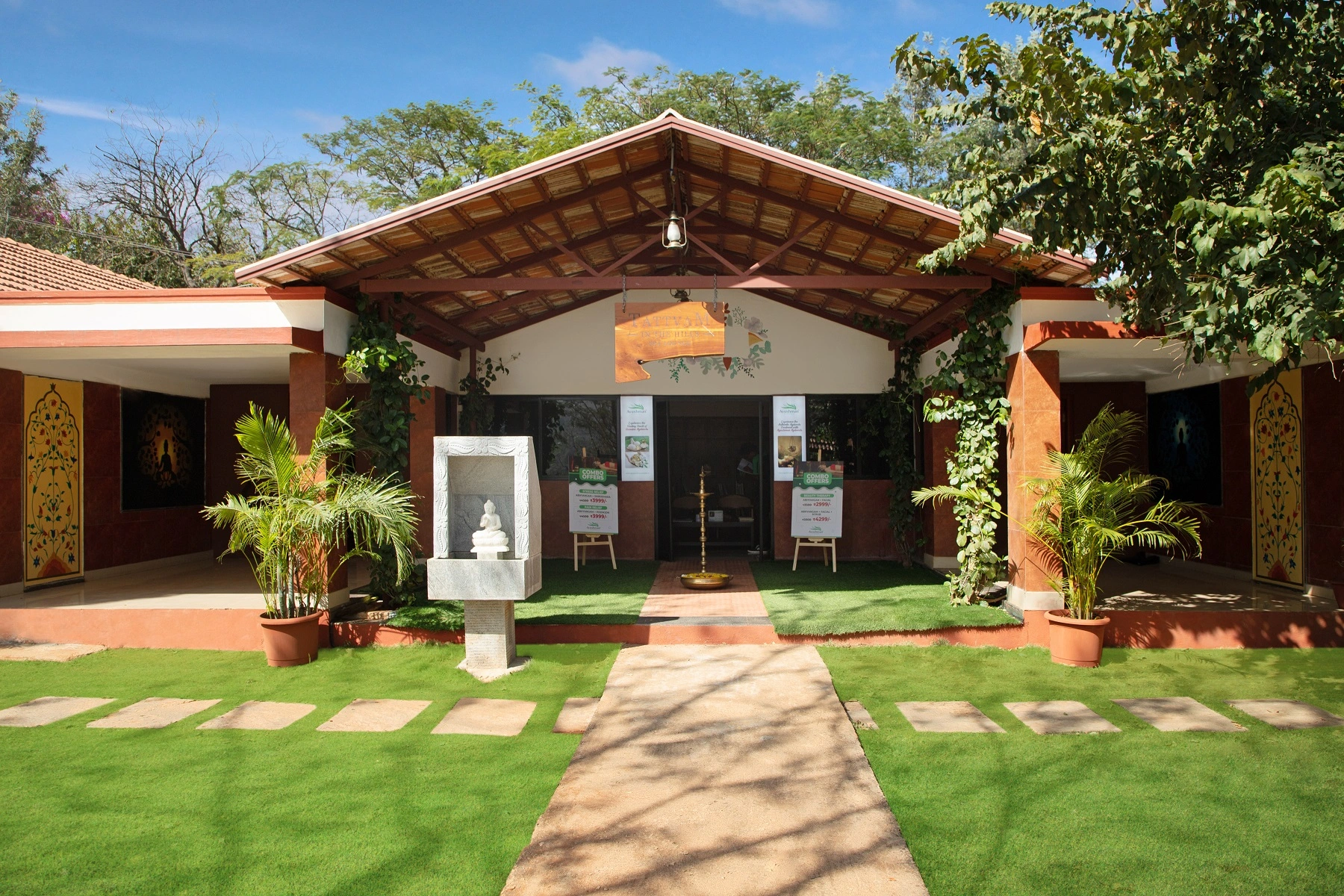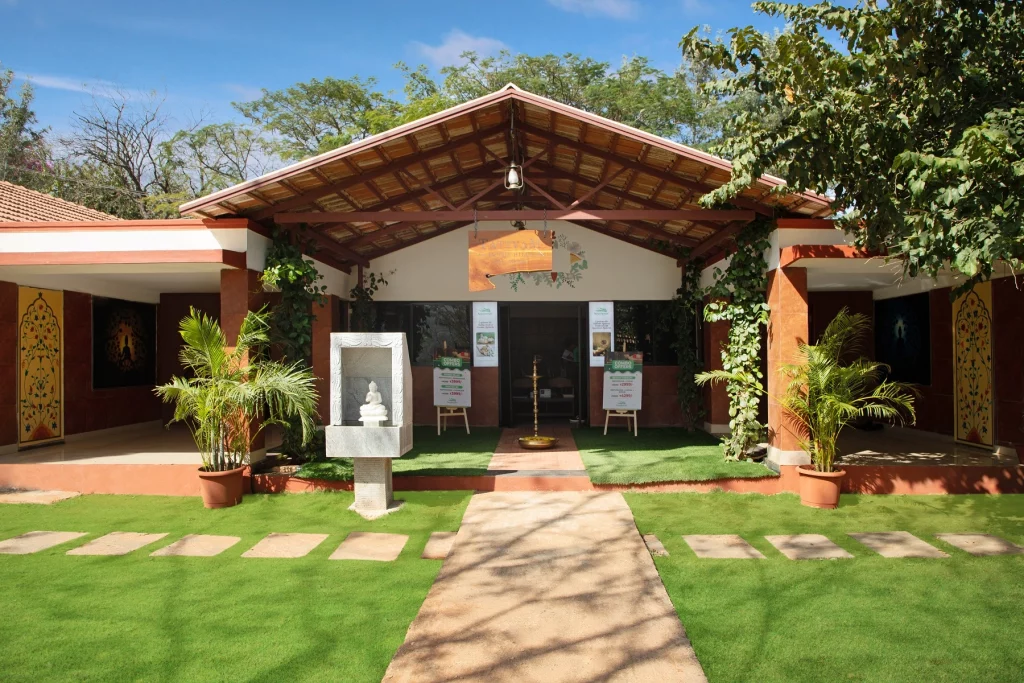 Tattvam Retreat is a resort near Doddaballapur close to Bangalore Airport. We have been part of the hospitality sector for the past 10 Years. At Tattvam, they have an Ayurvedic Wellness Center providing wellness packages such as rejuvenation, detox, and Panchakarma. Guests are given a private, tranquil haven to pamper, nourish, detoxify, recharge and heal themselves, and if they desire, to provide a road map to guide them down a spiritual path of self-discovery. Every aspect of our resort / retreat is dedicated to this purpose:
Authentic Ayurveda and Panchakarma rejuvenate the body.
Yoga Sessions to invigorate and cleanse the body.
Meditation sessions and other yogic practices to calm the mind.
Nourishing, Vegetarian food to detoxify and heal the body.
Book Top Ayurvedic Retreats in Karnataka