Vietnam is a beautiful and diverse country that offers something for every kind of traveler. Whether you are looking for a relaxing beach vacation, an adventurous trek in the mountains, a cultural immersion in the historic cities, or a culinary exploration of the delicious cuisine, Vietnam has it all. In this article, we will give you some tips and suggestions on how to plan your Vietnam tourism itinerary for 10 days, covering some of the most popular destinations and attractions in the country.
Places to visit in Northern Vietnam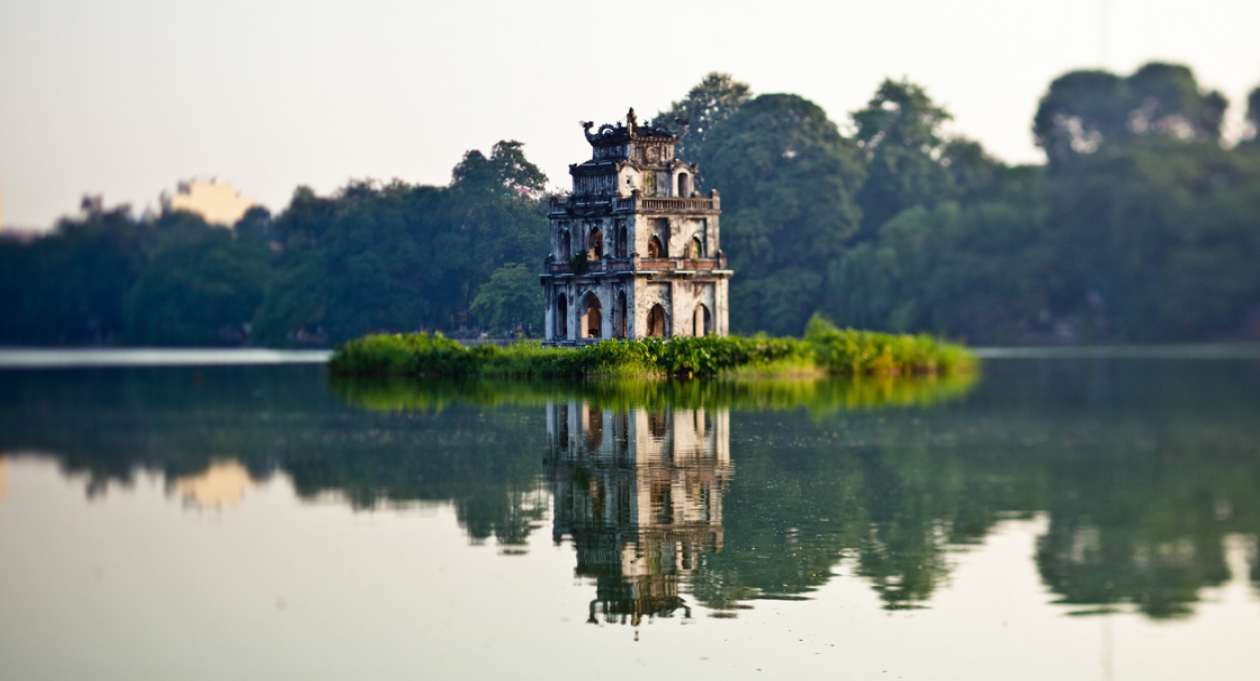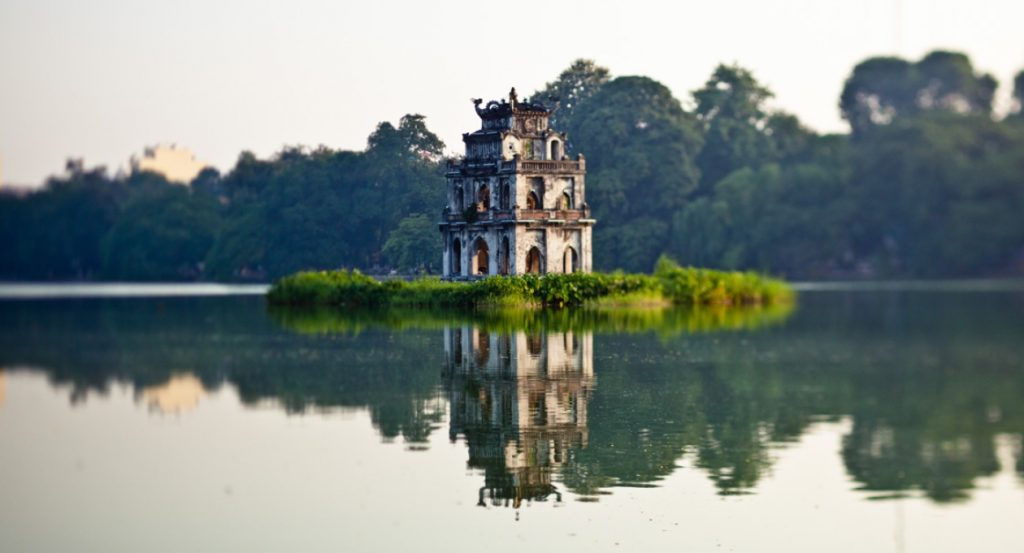 If you are looking for a destination that offers stunning natural scenery, rich cultural heritage, and diverse ethnic groups, then Northern Vietnam is the place for you. In this blog, I will introduce you to some of the best places to visit in Northern Vietnam, and why you should add them to your bucket list.
Ha Long Bay
This UNESCO World Heritage Site is one of the most famous attractions in Vietnam, and for good reason. Ha Long Bay features thousands of limestone islands and islets, rising from the emerald waters of the Gulf of Tonkin. You can explore the bay by taking a cruise, kayaking, or visiting some of the caves and floating villages. Ha Long Bay is also a great place to witness the sunrise and sunset, as well as enjoy some seafood specialties.
Sapa
Sapa is a mountainous town in the northwest of Vietnam, near the border with China. It is home to many ethnic minorities, such as the Hmong, Dao, Tay, and Giay, who live in traditional villages and wear colorful costumes. Sapa is also a paradise for trekkers and nature lovers, as it offers breathtaking views of rice terraces, waterfalls, valleys, and peaks. You can also visit the Fansipan Mountain, the highest in Indochina, by taking a cable car or hiking.
Hanoi
Hanoi is the capital and the cultural heart of Vietnam. It is a city that blends old and new, with ancient temples, colonial buildings, modern skyscrapers, and chaotic streets. You can explore the history and culture of Hanoi by visiting the Ho Chi Minh Mausoleum, the Temple of Literature, the Hoan Kiem Lake, and the Old Quarter. You can also enjoy the cuisine and nightlife of Hanoi by trying some street food, coffee, beer, and watching a water puppet show.
Ninh Binh
Ninh Binh is a province in the south of Northern Vietnam, known as "Ha Long Bay on land". It boasts spectacular landscapes of limestone karsts, rivers, caves, and rice fields. You can visit some of the attractions in Ninh Binh, such as the Trang An Scenic Landscape Complex, the Bai Dinh Pagoda, the Tam Coc-Bich Dong area, and the Cuc Phuong National Park. You can also experience the rural life of Ninh Binh by staying in a homestay or cycling around the countryside.
Ha Giang
Ha Giang is a province in the far north of Vietnam, bordering China. It is one of the most remote and untouched regions in Vietnam, where you can encounter some of the most diverse and authentic ethnic cultures. Ha Giang is also famous for its scenic loop road, which takes you through stunning landscapes of mountains, valleys, rivers, forests, and flowers. You can also visit some of the landmarks in Ha Giang, such as the Dong Van Karst Plateau Geopark, the Lung Cu Flag Tower, and the Ma Pi Leng Pass.
These are just some of the places to visit in Northern Vietnam that will make your trip unforgettable. Northern Vietnam has so much more to offer than what I have mentioned here. So what are you waiting for? Book your tickets now and discover this amazing part of Vietnam!
Places to visit in Central Vietnam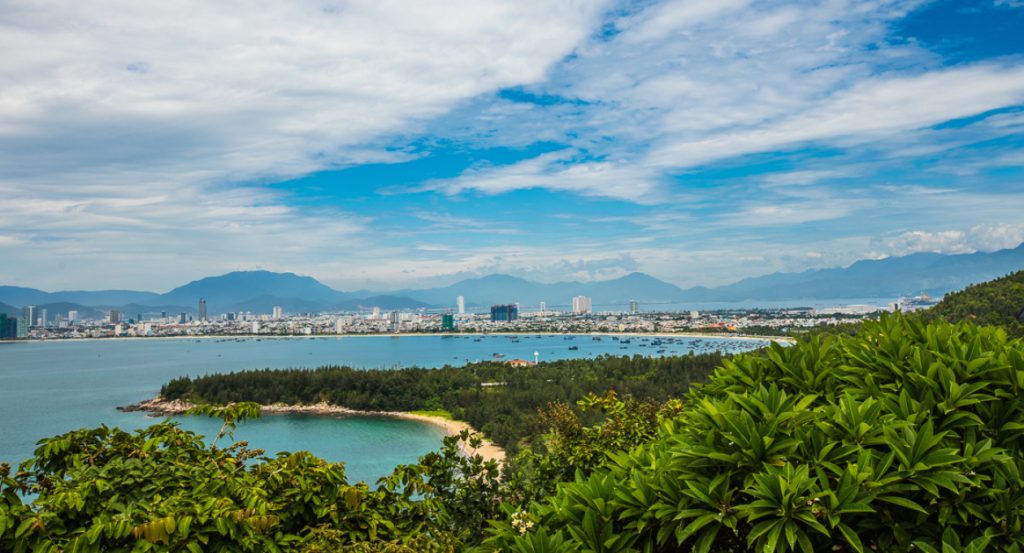 If you are looking for a destination that offers a rich history, diverse culture, stunning natural scenery, and beautiful beaches, Central Vietnam might be the perfect choice for you. Central Vietnam is home to some of the most amazing places to visit in Vietnam, from ancient towns and royal citadels to spectacular caves and mountains. Here are some of the best places to visit in Central Vietnam that you should not miss on your trip.
Hoi An
Hoi An is a charming town that preserves the architecture and atmosphere of a bygone era. Hoi An was once a major trading port that attracted merchants from China, Japan, India, and Europe. Today, you can admire the well-preserved wooden houses, temples, bridges, and lanterns that reflect the town's multicultural heritage. Hoi An is also famous for its tailor-made clothing, handicrafts, and cuisine. You can enjoy a relaxing stroll along the river, take a bike ride to the nearby countryside, or visit the stunning beaches of An Bang and Cua Dai.
Hue
Hue was the capital of Vietnam during the Nguyen Dynasty from 1802 to 1945. Hue is a city of culture and history, where you can explore the impressive monuments and relics of the last feudal dynasty in Vietnam. The most iconic attraction in Hue is the Imperial City, a walled complex that houses palaces, temples, gardens, and museums. You can also visit the royal tombs of the Nguyen emperors, each with its own unique style and architecture. Another highlight of Hue is the Perfume River, which flows through the city and offers scenic views and boat trips.
Da Nang
Da Nang is a modern and dynamic city that boasts one of the best beaches in Vietnam. Da Nang is a popular destination for both locals and foreigners who want to enjoy the sun, sand, and sea. Da Nang also has some interesting attractions to offer, such as the Marble Mountains, a cluster of five limestone hills that contain caves, pagodas, and statues; the Son Tra Peninsula, a natural reserve that hosts a variety of wildlife and plants; and the Ba Na Hills, a resort complex that features a cable car, a theme park, and a famous bridge with giant hands.
Phong Nha-Ke Bang National Park
Phong Nha-Ke Bang National Park is a UNESCO World Heritage Site that covers an area of over 850 square kilometers. The park is renowned for its karst formations and cave systems, some of which are among the largest and longest in the world. The most famous cave in the park is Son Doong Cave, which was discovered in 2009 and has been recognized as the world's largest cave. Other notable caves include Phong Nha Cave, Paradise Cave, Tu Lan Cave, and Hang En Cave. The park also offers opportunities for trekking, biking, kayaking, and wildlife watching.
Nha Trang
Nha Trang is a coastal city that attracts visitors with its beautiful beaches, islands, coral reefs, and marine life. Nha Trang is a paradise for beach lovers and water sports enthusiasts who can enjoy swimming, snorkeling, diving, surfing, sailing, and more. Nha Trang also has some cultural and historical attractions to explore, such as the Po Nagar Cham Towers, a complex of ancient temples dedicated to the goddess of the sea; the Long Son Pagoda, a Buddhist temple that features a giant white Buddha statue; and the Nha Trang Cathedral, a Gothic-style church built by the French in the 19th century.
Places to visit in Southern Vietnam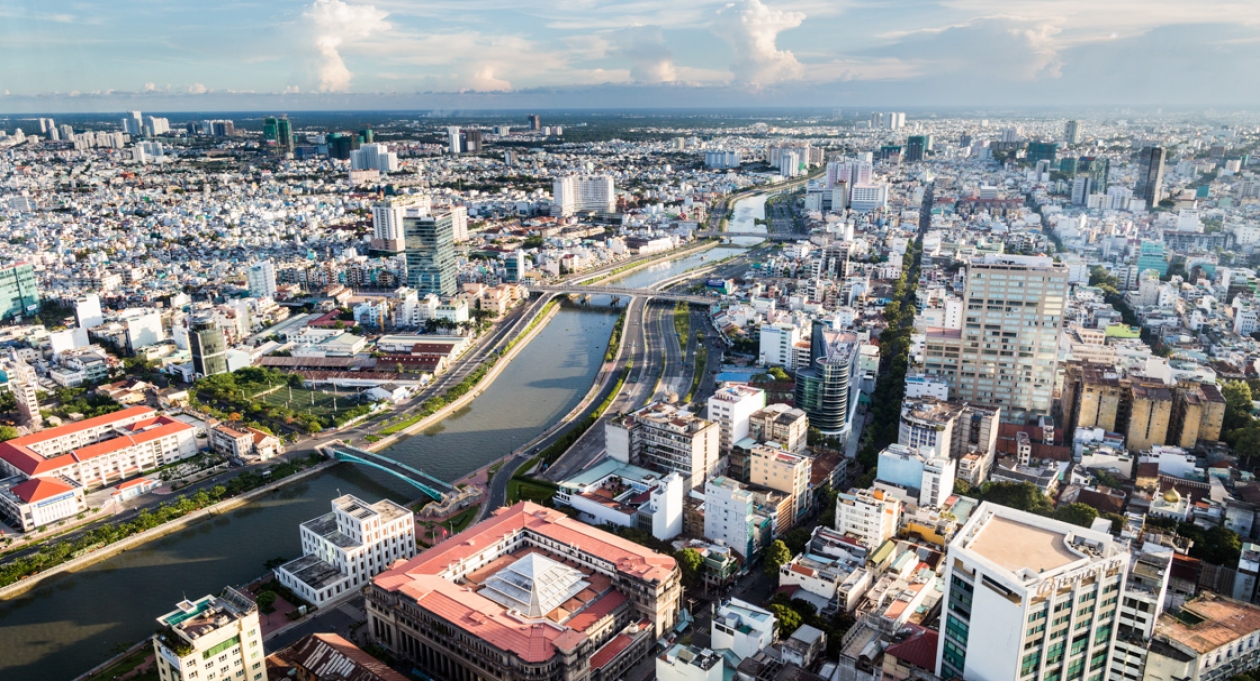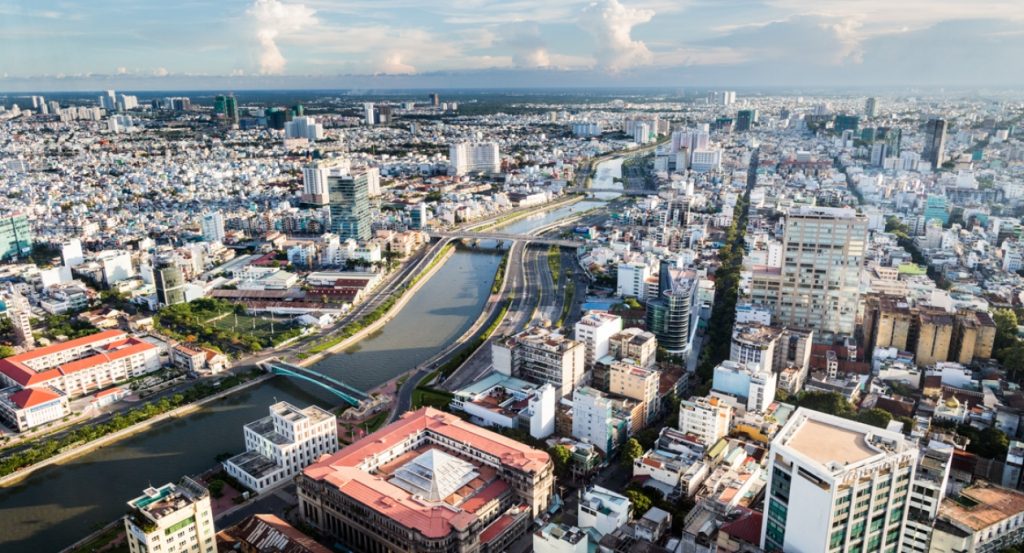 If you are looking for a diverse and exciting destination in Southeast Asia, you should consider visiting Southern Vietnam. This region offers a variety of attractions, from bustling cities to tranquil islands, from rich culture to stunning nature. Here are some of the places you can't miss when you travel to Southern Vietnam.
Ho Chi Minh City:
The largest and most dynamic city in Vietnam, Ho Chi Minh City (or Saigon) is a blend of history and modernity. You can explore the colonial architecture, museums, and markets in the city center, or enjoy the nightlife, shopping, and entertainment in the trendy districts. Ho Chi Minh City is also a great base for day trips to nearby attractions such as the Cu Chi Tunnels, the Mekong Delta, or the Cao Dai Temple.
Binh Thuan:
A coastal province in Southern Vietnam, Binh Thuan is famous for its beaches and sand dunes. The most popular destination is Mui Ne, a resort town that attracts many tourists and kite-surfers with its sunny weather, clear water, and sandy beaches. You can also visit the fishing village, the fairy stream, or the red and white sand dunes for some scenic views and fun activities.
Phu Quoc:
An island paradise in the Gulf of Thailand, Phu Quoc is one of the most beautiful places in Southern Vietnam. With its tropical climate, pristine beaches, lush forests, and diverse wildlife, Phu Quoc is ideal for relaxing and enjoying nature. You can also experience the local culture by visiting the fishing villages, pepper farms, pearl farms, or the night market.
Can Tho:
The largest city in the Mekong Delta, Can Tho is a charming place to experience the rural life and culture of Southern Vietnam. The main attraction is the floating market, where you can see hundreds of boats selling fruits, vegetables, and other goods on the river. You can also visit the rice fields, orchards, pagodas, or museums in Can Tho.
These are just some of the places you can visit in Southern Vietnam. There are many more destinations and attractions that await you in this region. Whether you are looking for adventure, culture, or relaxation, you will find something that suits your taste and budget in Southern Vietnam.