Goa – the land of beaches and parties – is a renowned destination for a laidback vacation away from the monotony of your life. The sunshine state of India attracts tourists and travellers from across the world with its wondrous blend of happening places and serene, undisturbed suburbs. However, if you thought the expansive beaches and wild parties are all that the state has to offer, you might just be proven wrong. From trekking to hidden beaches and exploring forests to sampling local cuisine, there's plenty to try out here. We've rounded up 10 of the coolest things to do in Goa on your next trip.
Ocean Trekking to Neuti Beach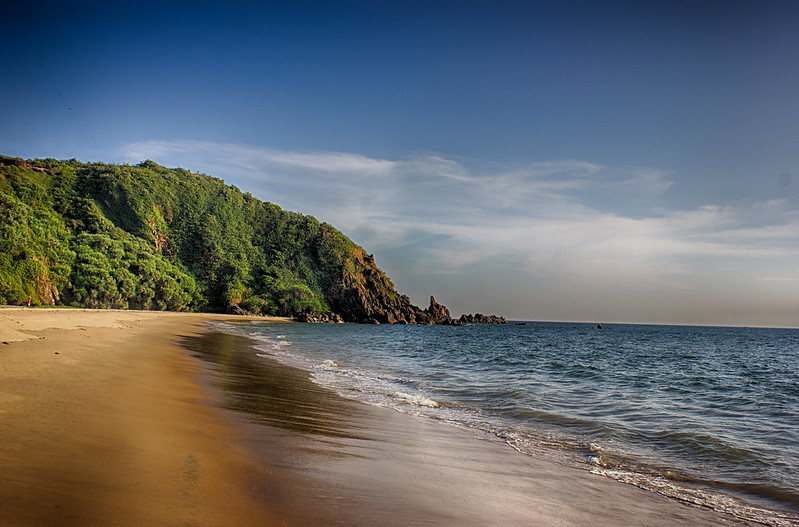 Perfect for adventure enthusiasts and trekkers, this ocean trek follows a trail that takes you along a hilly landscape, overlooking the Arabian Sea, and on to Neuti Beach. Considered one of the most pristine beaches in Goa, Neuti beach is a true delight. If you're looking for a bit of history to add to the experience, there's Neuti Fort, built by the Maratha king, Shivaji. Laze around on the shore, try your hand at beach sports or even try a spot of cliff diving here, from a 20-feet-high rock overlooking the sea.
Thrilling speed boat ride in Goa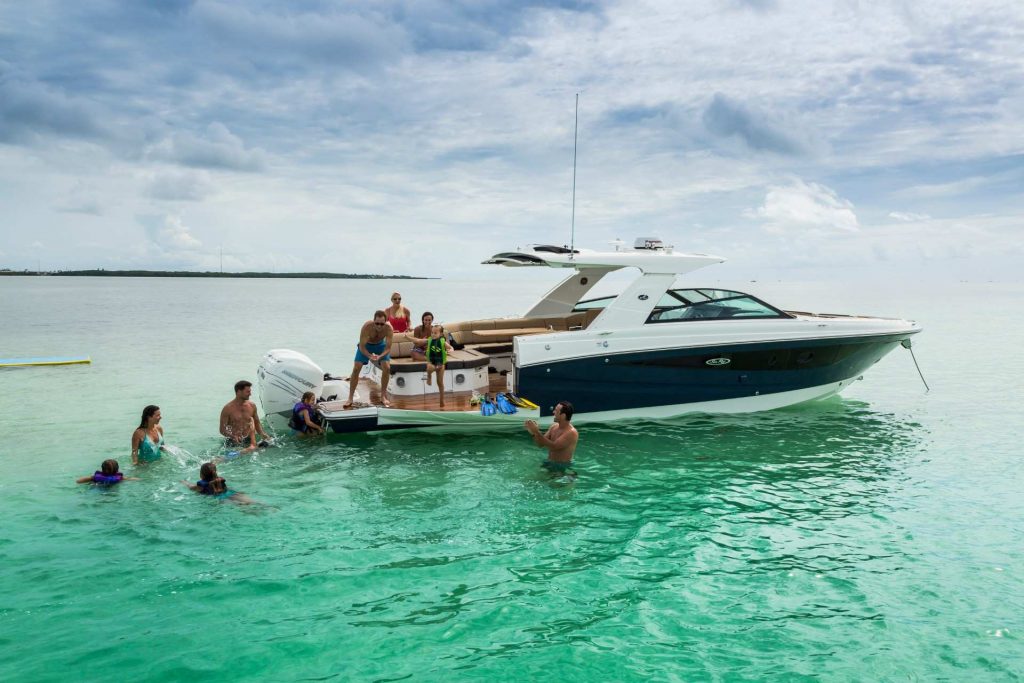 Though water sports and activities aren't uncommon in Goa, a thrilling speed-boat ride has to be on your to-do list while here. Although boat rides and cruises are available at various beaches across Goa, we suggest you try out the speed boat ride offered along the river banks of Mandovi. Lined with mangroves, the stunning views all around are part of what makes the experience remarkable. Apart from speed-boat rides, there are also quite a few specific cruises like the dinner cruise in which you get to indulge in delicious Goan cuisine while enjoying the breathtaking sights around you.

A bicycle trail through Old Goa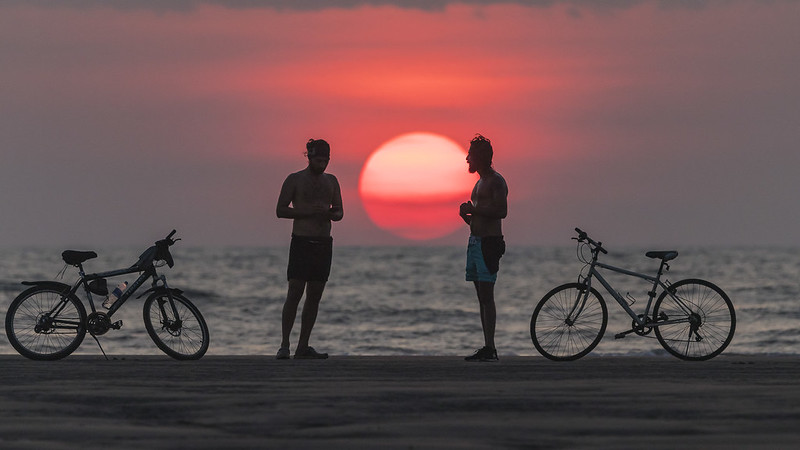 It is often said that the true beauty of any place can be experienced only by seeing it up close, as naturally as possible, and Goa is no different. While travelling around in cars may be more convenient for some, there is very little that can compare to exploring the coast on a bicycle. You can rent a mountain bike and set out on a guided cycling tour. Taking you along dirt tracks through forests, hills, fishing villages and small hamlets, this tour attempts to encapsulate the essence of Goa. Riders are always advised to wear protective gear including helmets and be cautious while navigating through traffic.

A day out with dolphins on the Goan coast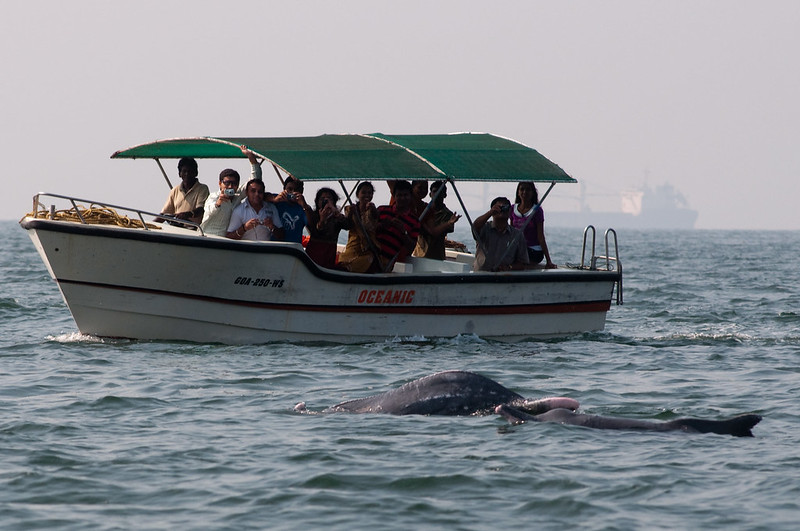 Why not skip the beach and sign up for a safari to go gape at dolphins while you're in Goa? The best beaches to go on a dolphin safari, Calangute and Baga, have some of the best organizations which can facilitate these trips. Visibility in Goa is best between the months of October and May, and this is the best time to go dolphin-spotting. Again, it is very important to exercise precaution on this activity, as the boats will go deep into the ocean. Proper footwear must be worn to ensure you don't slip and fall off the boat. Also, don't forget your camera to ensure you get some good shots of the aquatic animals in their natural habitat.

A mesmerizing snorkelling experience at Grand Island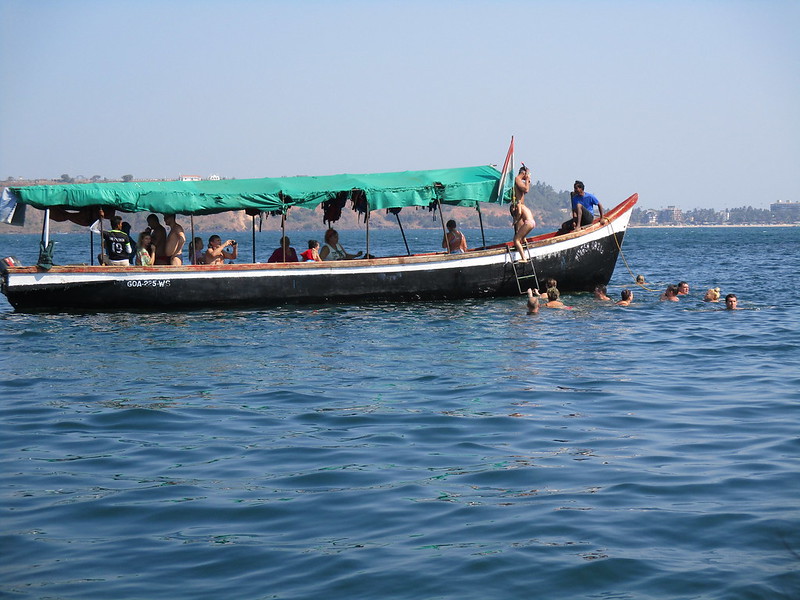 Snorkelling is one of the most adventurous underwater activities that one can engage in while at the coast. All you need is the right guidance and clear waters, both of which you will find in Goa. In this water sport, the diver is equipped with a mask and a tube and allowed to dive into a water body, through which, one is supposed to swim through. Snorkelling allows you to explore the diverse marine life that is found in the seas and if you are lucky, you may even sight the rare humpback dolphin. People who know how to swim might find it much easier to try their hand at snorkelling. While Nerul and Sinquerim are among the best locations to enjoy this activity, nothing quite beats the snorkelling experience at Grand Island.

Crab catching and a coastal dinner experience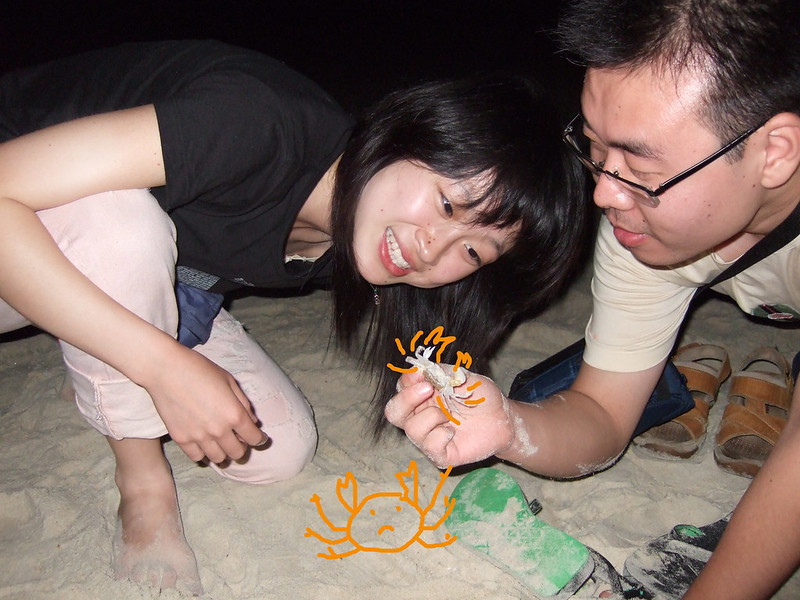 For those who like fishing and seafood, wouldn't it be a dream come true if you could catch your own fish and cook it? That's exactly what this activity offers! However, you will be catching crabs instead of fish. This activity happens at some water bodies of Goa which are not quite popular with tourists. Some parts of Goa also have land areas submerged under water, making it an ideal spot for crab-catching. A special kind of trap called a cobbler (by the locals of the Konkan region) is used to catch crabs here. It is best done when the tide is high as there are higher chances of catching crabs. After you've caught your share, you can ask your chef to cook them just the way you like and enjoy a scrumptious meal. While considered as an offbeat option among things to do in Goa, this is a more laidback activity.

Learn surfing on the waves of the Goan sea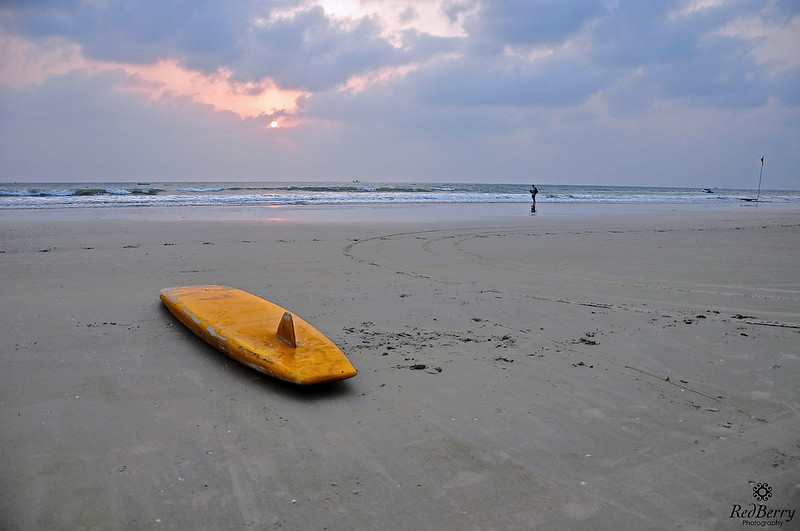 The crashing waves at Goa's beaches are all you need for inspiration if you're looking to learn surfing. In fact, all you would need is a surfboard and the willingness to learn something exciting. With the right guidance, you would be ready to take over the waves in no time! Moving over the waves without breaking out of the natural rhythm around him, the surfer uses the surfboard to ride the waves and keep moving. Apart from centres and agencies which help you try your hand at the activity, there are also schools in Goa where you can join to become a professional.

Exhilarating water-skiing at Goa
If surfing is not your thing, then water-skiing might be! Being an activity that involves moving at a high speed behind a speedboat, the right posture and an understanding of balance are essential skills to have. In water skiing, a person is attached to a boat by means of a cable. As the boat moves forward, the person is supposed to travel across the water body by skimming its surface. This is done in many of the beaches in Goa, some of the most popular ones being Baga and Calangute. Although considered one of the harder sports, there are quite a few instructors in Goa who go all out to help even amateurs to ace surfing. However, proper precautionary and safety measures need to be ensured before you get going.

Raft the rapids of Mandovi River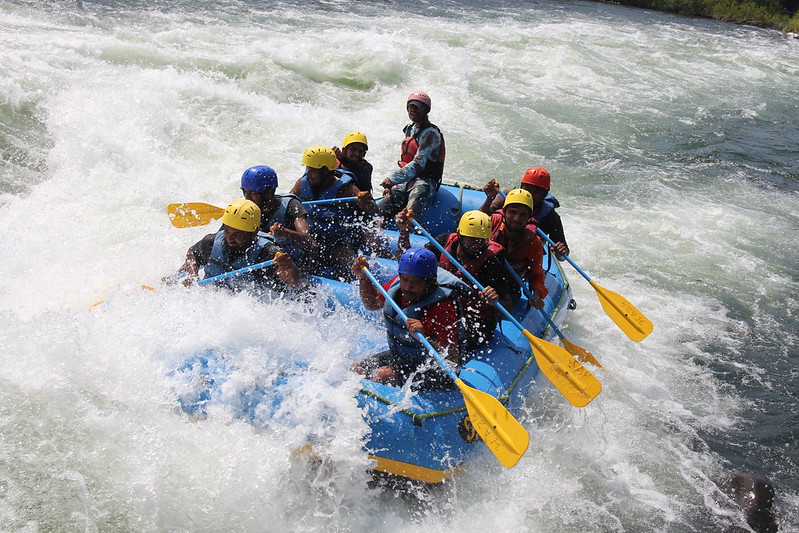 A thrilling water sport that doesn't need an open sea, water rafting is another of the fun things to do in Goa. This activity lets you enjoy the rapids of the Mandovi river, which has excellent scope for white water rafting and has rapids between 2 and 3. A relatively easier water body to navigate, this is a good start for first-time rafters. Beginning with a short jeep safari, the activity takes you into an exhilarating experience in moving waters. Some of the most popular rapids in Goa even have names such as "Big Daddy", "Y Fronts" and "Pipeline".

Discover the backwaters of Goa with kayaking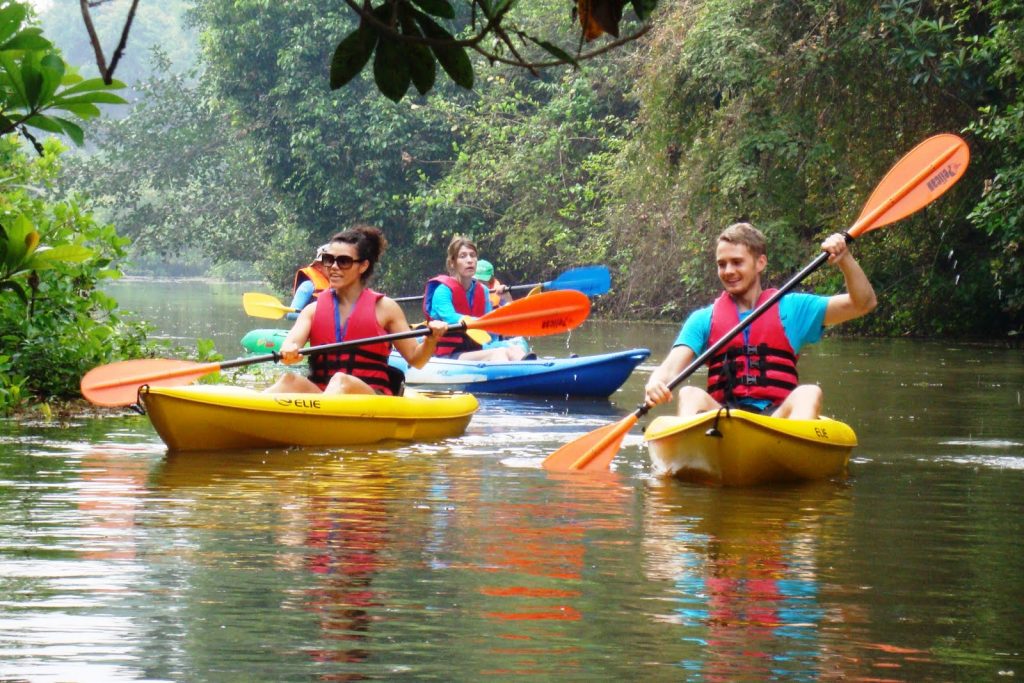 This is another adventure activity which is pursued as a water sport in many parts of the world. In kayaking, the person is expected to navigate across water bodies in a canoe-like structure known as a kayak. Kayaks are available at various rental agencies. And the rivers of Goa are known to provide some of the safest yet most memorable kayaking experiences. Mandovi River and Zuafri River are some of the rivers often used for the activity. Or if you want more open waters, the vast Arabian Sea is all yours to be explored.

Contrary to popular belief, Goa is more than just a party destination, offering many cool activities to indulge in. It is the most sought-after tourist destination in India and with very good reason. Now that you know which the fun things to do in Goa are, when are you booking your tickets?