Offering the much needed seclusion, nature's bounty and a peaceful landscape, Chikmagalur becomes a perfect weekend getaway. We bring to you a list of places in and around Chikmagalur which are off the beaten track.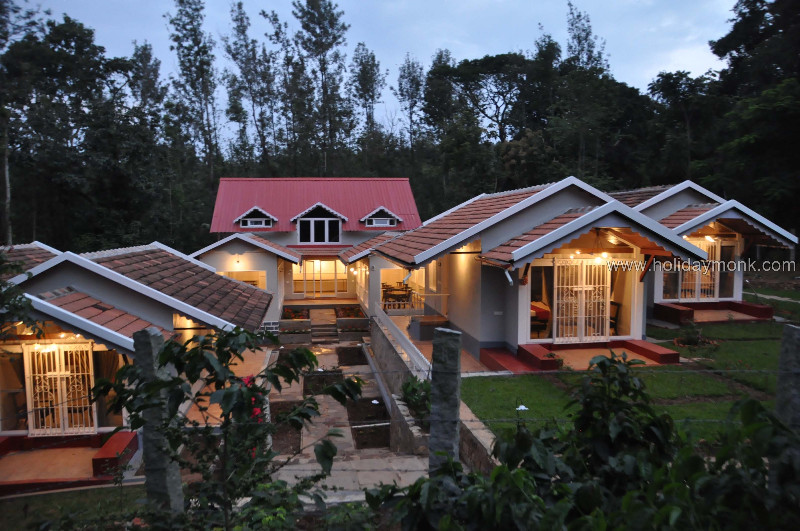 Explore the world your way
For your trip to Chikmagalur travel with us and explore the wide range of activities in Chikmagalur we offer. Explore our range of stays in Chikmagalur for
your stay and engage in the various facilities and activities that these resorts offer, from plantation walks, nature walks to bird watching trails and so on. Enjoy these Chikmagalur activities while you spend your weekend amidst the mountains or plantations at these places.
About
Places to visit
Things to do
Restaurents
Clubs
How to reach
Weather
About
Chikmagalur is a beautiful district situated on the western part of Karnataka. It is mostly popular for its coffee plantations and a pleasant climate. Another renowned attraction that Chikmagalur is known for is its Bababudan Giri ranges. Though it was among the underexplored destinations, the hill station thanks to its picturesque landscapes and greenery has earned a lot of attention from tourists across. The literal meaning of Chikmagalur is 'Land of the younger daughter.'
There is a rich history attached to how Chikmagalur got its name. It is said that years ago the land of this district was given as a dowry to the younger daughter of a legendary chief who ruled Sakrepatna- Rukmangada. And that is how it was named. Chikmagalur as rugged terrains, stunning mountain regions and also has lowlands. Because it is situated amidst beautiful landscapes and untouched environs, this is one destination that you must explore. There is also a local belief that coffee was first made in Chikmagalur. Ask the locals here and they will tell you that Babu Budan who was a Muslim saint brought the coffee seeds in 1670 from Yemen and cultivated them here. And from there on the plantations just grew and the British also played a big role in the growth. You will also find the Central Coffee Research Institution here.
Apart from all this, the waterfalls of this region also have attracted travelers. There are many waterfalls located in this district like the famous Hebbe falls, Shanti waterfalls and several others. Chikmagalur is a birth place to many renowned freedom fighters, intellectuals and also poets and politicians. In fact, even Indira Gandhi once represented Chikmagalur in the Indian Parliament.
Places to visit
Things to do