A short break is more necessary when the stress and work load starts affecting the mind. The weather in the city makes the envy of the metropolis. When there is a day or more than a day plan for the weekend trip from Bangalore, to the beautiful destination for a break that leaves u raring to go again.
The Silicon city or the IT city of Bangalore has a several options to have a great weekend vacationers, with a below 500kms radius of the Bangalore, with an every kind of travelling places like nature, adventure, spirituality, wild, etc,.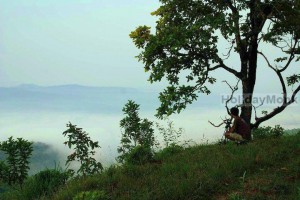 Nature
Coorg: – Coorg is known as a Scotland of India, it is a stunning hill station with a misty hill, lush green valley, evergreen forest and the breath taking weather, and waterfalls. If u wants to sit back, enjoy and relax the vacation away from the city, then the Madikeri is the one of the place in Karnataka for you. Madikeri (at Coorg) it is a hill station and a tourist place in Karnataka. It's 252kms away from the Bangalore. Coorg is on the western ghat.
Chikmagalur: – its literally means 'the land of young daughter'. it is said to have been gifted as the dowry of the younger daughter of a legendary chieftain here, and there is also a place called Hiremagalur, 'land of the Elder daughter' which is a part of the Chikmagalur district. Chikmagalur tourism place of the paradise for all tourists that lies near many tourist spots, pilgrimage site of the coffee plantation. Hills station, temples, waterfalls, etc. (more…)