Discover Your Next Holiday Destination with HolidayMonk
leisure that you can afford!!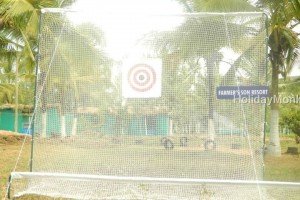 Here are techniques, theory and ideas for designing and using your own team building games, exercises and activities, and tips for using the many free team and group activities and ideas on this website.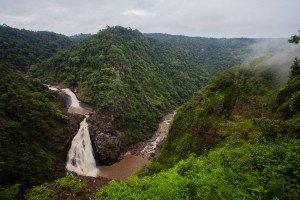 Our team has many years of experience in exploring something new always
and what can't expect from our guides. Started with a brand name " Discover Karnataka" to find always new in Karnataka state only.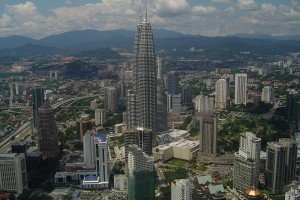 Get ready to explore the world with HolidayMonk Tour & Travel. We offer extremely affordable International Tour Packages to the tourists. Then be it Asia, Europe or Africa, we can send you to any where in the world to make your holiday an enjoyable affair.
Grand Holiday Tours
Escorted group tours designed for like minded Indian passengers, with Indian meals and Indian Tour Managers. The itineraries are carefully planned coach tours with a mix of essential sightseeing and activities.

Tours
51733.00

---

Dubai, one of the most luxurious and cosmopolitan cities in the Middle East, has all the right ingredients for an unforgettable holiday - sun, sand, sea, sports, excellent shopping, dining and leisure opportunities, iconic hotels, an intriguing traditional culture and a safe and welcoming environment. From the timeless tranquillity of the desert to the old-world charm of the glittering souks, Dubai offers a kaleidoscope of attractions for visitors. Let us take you on an Arabian adventure, the memories of which you will cherish forever.

---

115000.00

---

From the beautiful beaches and famous harbour sites of Sydney, the lush hinterlands and northern temperate forests, to the sparkling waters nestling stunning islands and enticing reefs, the sights and experiences on this tour are colourful and diverse - An Ideal family holiday ! Discover Australia's cities, from Sydney's famous harbour to the islands, In Melbourne, the skyscrapers and shopping streets are just a short drive from mountains, ocean, river and bush.

---

101439.00

---

Discover Asia and be fascinated by the beauty and diversity of cultures, while touring the three countries of Thailand, Malaysia and Singapore. From coastlines to historical monuments to modern cities, the tour offers amazing contrast prevalent in Asian countries. The tour includes ancient Buddha temples, Chinese temple, Historical Monuments, resorts and beautiful Gardens, and fun-filled activities. The tour covers historic town of Malacca, a UNESCO World Heritage Site.

---

10000.00

---

Golden Triangle is one of the fascinating travel circuits of India. It lies in northern region of India and covers three historical cities as its destinations. Destinations covered by golden triangle tour are Delhi, Agra and Jaipur.The Golden Triangle is called because of the triangular shape formed by the locations of New Delhi, Agra and Rajasthan on a map

---

Discover Weekend Getaways


Plan a quick weekend trip with friends and family to escape the shackles of city life and rejuvenate yourself at an offbeat weekend destination suited for your choice.

Weekend Destinations Near Bangalore

Best holiday weekend and week day destinations near to Bangalore are listed down to provide holiday makers a best deal with affordable tariff rates and a worth relaxing homestays and resorts. Some of the destinations near to Bangalore are Chikmagalur, Sakleshpur, Coorg and Uttara Karnataka District

Discover the true nature of Western Ghats by exploring untouched beauty of Chikmagalur, catch the dreams of life in your hand in the wild. Experience the best off Chikmagalur region through evergreen untouched nature and wildlife. We Provide You An Ultimate Adventure Experience.

Leave in the authentic and spacious homestay and resorts. The town lies in the Malnad region on the magnificent hills of the biodiversity hotspot, the Western Ghats. It has a temperate climate surrounded with lofty green hills full of coffee, cardamom, pepper and areca plantations.

Kodagu (Coorg), the thickly wooded grandeur on the Western Ghats, is the most beautiful hill station of Karnataka. Kodagu is well known in the world for coffee and its "brave warriors". Madikeri is the headquarters of Kodagu. Homestay in Coorg Provides You An Ultimate Adventure Experience

HolidayMonk in association with many branding and affiliation is promoting homestays in Sakleshpur, homestays in Coorg, homestays in Chikmagalur, homestays in Madikeri, Coorg resorts, Chikmagalur resorts and hotels, Sakleshpur resorts, Bangalore weekend getaways, weekend getaways near Bangalore, Karwar resorts, Sirsi homestay, Om beach resort, Dudhsagar falls, trek to Yana, Murudeshwar resorts, places of interest in Hampi, Hampi hotels, Malpe beach resort, unexplored places in India, unexplored places in Karnataka and activities such as trekking in Karnataka, trekking in Karnataka Western Ghats, scuba diving in Karnataka, cycling in Coorg, cycling in Chikmagalur, cycling in Karwar, water sports in Karnataka, river rafting in Coorg, river rafting in Karnataka, river rafting in Dandeli, white water rafting in Bhadra river.